Audi e-tron
While the India-spec e-tron's specifications have not been revealed yet, the model is expected to be similar to its European counterpart. The 5-seat e-SUV sits between the Q5 and Q7, and gets a 95kWh battery pack which powers two electric motors – a 125kW unit at the front and 140kW unit at the rear – with a total of 360hp and 561Nm of torque sent to all four wheels. In Boost mode, this is cranked up to 408hp and 661Nm, and in that mode, the e-tron cracks 0-100kph in 5.7sec, and is limited to a top speed of 200kph. A real-world range of around 300km can be expected. The e-tron can be charged to 80 percent in just 30min via a DC fast-charger, but it'll take 8.5hr via a 400V three-phase outlet. Every e-tron buyer in India will get a standard home-charging setup, but fast-chargers will be installed at select dealerships.
Coming Early 2020
Price From Rs 1.4 crore

Jaguar I-Pace
The I-Pace will be one of the first fully electric models from Jaguar to come to India. It uses uses two electric motors, placed on each axle to enable all-wheel drive. The synchronous permanent magnet motors deliver the equivalent of 400hp and 695Nm of torque and helps the SUV achieve 0-100kph in 4.8 sec. According to Jaguar, charging up to 80 percent on a 50kW charger will take 1hr 25min and a 30min charge will deliver 125km of range. Key rivals to the I-Pace are the Mercedes-Benz EQC and the Audi e-tron.
Coming End 2020
Price From Rs 1.5 crore

Mahindra eKUV100
Mahindra has pushed the launch of the eKUV100 to early 2020 and now the model will come with
an updated electric motor that makes 40kW (54.4hp). The battery can be charged in just 5hr 45min using a regular charger or 55min on a fast charger. The only downside, however, appears to be that the battery is rated at 15.9kWh and that the claimed maximum driving range is just around 120km. With the eKUV100, Mahindra could start a niche of affordable high-riding EV hatchbacks in India, a segment that currently has no rival.
Coming Early 2020
Price From Rs 10 lakh

Mahindra XUV300 EV (S210)
The all-electric XUV300 will sit above the eKUV100 and is expected to hit showrooms around April 2020. It will be powered by a near-130hp electric motor that will draw juice from a 40kWh battery pack. It will have a range of 300km and come with DC fast-charging capabilities. Apart from the aforemented EV tech, the XUV300 EV will share its underpinnings, interior and body panels with the standard vehicle. However, there are talks of it getting a slightly altered exterior styling. It will be priced below the Hyundai Kona in our market.
For representational purpose only
Coming April 2020
Price From Rs 15 lakh

Mahindra-Ford Aspire EV
Mahindra's second electric sedan will be based on the Ford Aspire. Essentially, the first product to be co-developed by the recently announced Mahindra-Ford tie-up, this new sedan will get to showrooms sometime by the end of 2020. The Aspire-based EV will not be based on the sub-four-metre version that's sold here, but instead a full-sized sedan, the same 4.2m-long Aspire that Ford exports to markets like South Africa. Ford will provide just the 'glider' or body shell without the engine and transmission to Mahindra Electric, that, in turn, will add in its in-house-developed electric powertrain. A high-voltage 380V system is being developed to match a larger battery back. Mahindra is readying a 60kW (81.5hp) motor along with a bigger 25kWh battery pack. The company is targeting a real-world range of around 150km. Mahindra will initially target this new sedan for corporate customers as a fleet vehicle and then eventually for private buyers.
Coming Late 2020
Price From Rs 15 lakh

Maruti Suzuki Wagon R EV
Maruti Suzuki will bring its first EV based on the Wagon R sometime in late 2020. The company has already been testing no less than 50 EV prototypes all across India that are based on the Japanese-market Wagon R but for here. The model will look significantly different and will be based on the India-spec Wagon R. Not much is known about the Wagon R EV for India but we can surely confirm that the model will have around 130km of range and will support fast charging.
Coming End 2020
Price From Rs 10 lakh

MG ZS EV
The MG ZS EV is expected to hit the showrooms by the end of this year. It will come with a 44.5kWh battery pack and will be good for 262km range from a single charge. With a 7kW AC power supply, MG says the battery will take 7hr to charge and though a 50kW DC fast charger would be able to charge the battery to 80 percent in around 40min. A synchronous electric motor that develops 143hp and 353Nm of torque will drive the front wheels.
Coming January 2020
Price From Rs 22 lakh

Porsche Taycan
The first full-electric Porsche for the world will come to India by October 2020. The company will offer chargers at various hotels and will also install them at the owner's residence and office, according to requirements. The Taycan also stands out for being the first car to use an 800V electrical system, enabling charging at 350kW, which can give 100km of range in 5min minutes, or take the battery from 5 percent to 80 percent in around 20min. It's two electric motors producing a combined 625hp and 850Nm in the Turbo, deliver a 0-100kph time of 3.2sec. In the Turbo S, variant, they hit a peak of 760hp and 1,050Nm with an overboost function that shortens that sprint to 2.8sec. Performance is enhanced by a 2-speed gearbox on the rear axle, which has a short ratio for maximum acceleration from a standstill. Depending on the selected mode, the Taycan can also switch between four-, rear- and front-wheel drive. The Taycan Turbo will have an official range of 452km based on the latest test regime and the Turbo S at 420km. Interior highlights include the 911-derived driving position and the eye-catching use of a configurable 16.8-inch digital instrument panel, a 10.9-inch infotainment screen and an 8.4-inch screen for the climate control below that. Buyers have the option of adding a fourth 10.9-inch touchscreen for the front passenger too.
Coming mid-2020
Price From Rs 2.5 crore

Tata Altroz EV
The Tata Altroz EV is expected to come some time in the second half of 2020. The car was shown for the first time at the Geneva motor show earlier this year. While the company has not revealed any specifications yet, we know that the model will have a targeted range of around 250-300km and a charging time of around 60min. The EV-version of the Altroz will feature same body and interiors as the standard hatchback but will have minor changes like a different alloy wheel design.
Coming End 2020
Price From Rs 10 lakh

Tata Nexon EV
The Nexon EV will be based on the refreshed Nexon and is expected to hit the market by March 2020. It will feature Tata's Ziptron EV tech and will have a range of around 300km. The model will come with an all-digital instrument cluster and other creature comforts just like the standard SUV. It's expected to be priced in the Rs 15-17 lakh range. It's battery pack will be encased in a high-strength steel casing and boasts an IP67 rating. Tata Motors will offer a standard 8-year warranty on the battery pack and motor.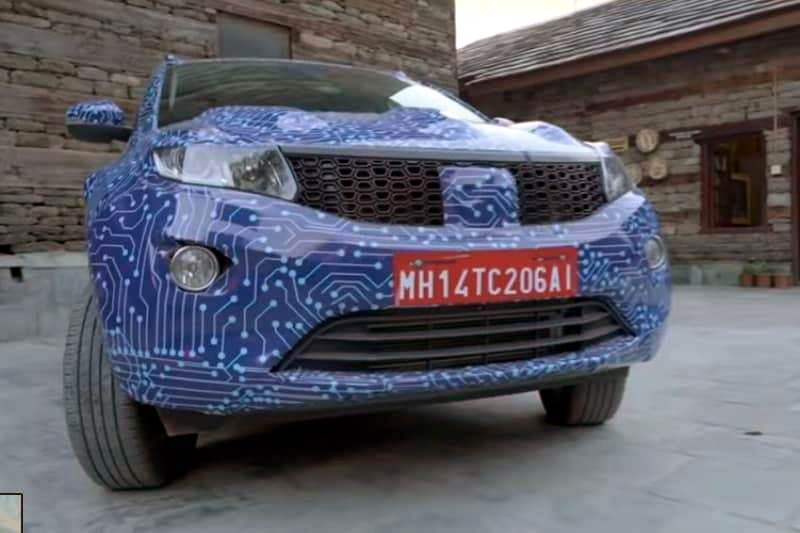 Coming March 2020
Price From Rs 15 lakh

Volvo XC40 Recharge EV
The XC40 Recharge is expected to make it to India next year. It features a 408hp twin-motor setup with a claimed range of more than 400km. The four-wheel-drive electric SUV features two 204hp electric motors, one mounted on each axle, that combine to offer 408hp and 660Nm of torque. It largely retains the exterior and interior styling of the conventional XC40, albeit with the addition of a new sealed fascia. Most of the interior bits are shared too. Volvo may bring the SUV to India via the CKD route.
Coming End 2020
Price From Rs 70 lakh
Disclaimer: All prices, estimated, ex-showroom
Also see:
New cars for 2020: Hatchbacks to wait for