British luxury carmaker Bentley had first announced its electrification strategy in November 2020 with the Beyond100 plan which confirmed that Bentley will become an electric-only carbon-neutral brand by 2030. Accelerating on those plans, the Crewe-based carmaker has now laid down a definitive timeline that will see the firm launch five electric models in five years from 2025, the first of which is likely to be a high-riding saloon.
Upcoming Bentley EVs to be based on shared Volkswagen Group architecture
First Bentley EV to comfortably have more than 480km of range
Bentley to launch five more plug-in hybrid variants of Bentayga and Flying Spur
Upcoming Bentley EVs: what's in store?
Development and design of the first model, arriving in late 2025, is well-progressed, according to Bentley CEO Adrian Hallmark. "We know the battery, the performance of the battery. The final design is weeks to a couple of months away. [The car] will be an incremental product to the ones we have today and won't compete with anything we do. We intend to create not just an EV but to shape a segment too."
The five cars won't all use the same platform - "some will be higher, some will be lower" said Hallmark - but they will all use shared Volkswagen Group architecture.
He added that battery technology has progressed rapidly to enable the firm's goals. "Even a year ago, we didn't have a clear commitment to a battery technology that would be sufficient to the car that we've now confirmed. We can now build a car as big as what we have now. If I then look forward to late twenties, it's another step change."
The first two to three electric models, he explained, will have much in common in terms of battery technology, and then the later cars will be able to take on board new developments. These improvements will then be "retro-applied' to the first tranche of Bentley EVs. He confirmed that the first model will comfortably have more than 300 miles of range.
Sales and marketing boss Alain Favey added that charging an EV must be a truly luxury experience. "The speed and comfort of charging away from the house is probably the most important thing to our customers. We have time to work on that."
Upcoming EVs to be built at Bentley's Crewe plant
It was also confirmed that the first EV, arriving in 2025, will be built at Bentley's Crewe plant, as it commits £2.5bn (Rs 25,000 crore approx.) to the site and research and development over the next decade with a particular focus on sustainability.
Unpainted bodies of the upcoming EV will, however, be built in the Volkswagen Group plant in Hanover, Germany before being shipped to Crewe. A sibling EV from Audi - which has led the development of the luxury EV platform - is set to be assembled at the Hanover site. However, the EV's design, development and assembly will happen at Crewe.
Bentley will expand its Crewe base with an adjacent greenfield facility. Collectively, the so-called 'Dream Factory' is intended to become a digital, zero-environmental impact, flexible and high-value manufacturing facility.​
Having achieved carbon-neutral production already in 2019, Bentley aims to reduce water consumption, waste to landfill and other environmental impacts for every vehicle built in Crewe to an absolute minimum until 2030.
More Bentley plug-in hybrids in the pipeline
Meanwhile, this year, alongside the existing Bentley Bentayga and Bentley Flying Spur plug-in hybrids, Bentley will launch five more hybrid derivatives of those two models, all of which will be V6-powered. A more powerful V8 PHEV is expected further down the line, a similar set-up of which is already offered in the Porsche Panamera Turbo S E-Hybrid. The firm estimates that 20% of this year's sales will be hybrid cars.
Bentley in India
In India, Bentley continues to offer models such as Bentayga, Flying Spur and the Continental GT, including a plug-in hybrid version of the Flying Spur luxury saloon. There are, however, no new launches lined up from Bentley in India in the near future.
Are you excited about Bentley's upcoming electric vehicles and its electric future? Let us know in the comments below.
Also See:
Super-luxury car, sportscar sales soared in 2021
Bentley Cars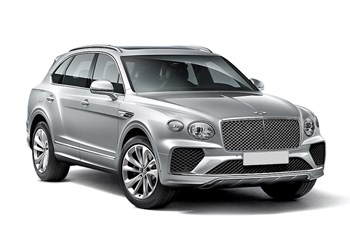 Bentley Bentayga
₹ 4.44 - 4.73 crore
Bentley Continental GT
₹ 4.12 crore
2022 Bentley Flying Spur Speed image gallery
2405 Views|8 months ago
Bentley Mulliner Batur image gallery
5728 Views|9 months ago
Bentley Bentayga EWB image gallery
3335 Views|1 year ago