Bentley has unveiled a new, limited-run coupe, the Batur, to be built by its Mulliner coachbuilding division. Bentley says this coupe starts a new chapter of its design language, which will also be incorporated into the brand's future EVs. At the same time, the Batur will be the last Bentley to get its 20-year-old 6.0-litre W12 engine.
Batur showcases Bentley's design language for its future EVs
Will use sustainable materials for the interior
Only 18 examples will be built, all sold out already
Named after a volcanic lake in Bali, Indonesia, the Bently Batur will be limited to 18 units and all have been sold out at a price of £1.65 million (Rs 15.18 crore, before taxes and duties).
Bentley Batur: platform and powertrain
The two-door coupe from Mulliner is based on Bentley's digital chassis technology that is also found on the Continental GT. The Batur will be built in Crewe, UK by Mulliner, much like its predecessor, the Bacalar.
Under the hood will be Bentley's 6.0-litre twin-turbocharged W12 powertrain that has been reworked to produce around 740hp, 80hp more than the Continental GT Speed, and 1,000Nm of torque. All the power is delivered through an 8-speed dual clutch automatic transmission. This will make the Batur the most powerful road car the British carmaker has ever produced. Bentley mentions that the Batur shown now is a prototype, called Car Zero, and will be tested and developed at a race track.
The Batur will also get three-chamber air suspension, adjustable dampers 48V electric active anti-roll control, an electronic limited-slip differential (with torque vectoring) and carbon ceramic brakes.
Bentley Batur: design
At the front, the LED lights will now be housed in a single unit, rather than two round units found on other Bentleys. The grille will get a new design with bigger openings and dark chrome accents. Even the hood will get prominent lines and dark chrome accents on the sides.
In profile, the Bentley Batur will be equipped with 22-inch alloy wheels as well as a prominent air vent behind the front wheels. The glasshouse's new design will merge at the beltline rather than sweeping up. At the back, the Batur will get thin LED tail lamps, a retractable spoiler and quad exhaust tips.
Being a Mulliner-built car, buyers will be able to spec their Batur in any way they want. On the inside, the Batur will use sustainably produced leather as an option, while carbon fibre will be replaced with flax-based natural fibre. Buyers will also get an option to get the interior accents finished in 18-carat gold.
Andreas Mindt, director of Design at Bentley, said the Batur's new-form language will be a key part of the company's "transformational journey" towards the launch of its first battery-electric car, a fifth Bentley model line, in 2026.
Do you like the direction Bentley's design language is taking? Let us know in the comments.
Also see:
Bentley Mulliner Batur image gallery
Bentley Continental GT Mulliner W12 unveiled as new range topper
Bentley reveals Continental GT S with bespoke design
Bentley Cars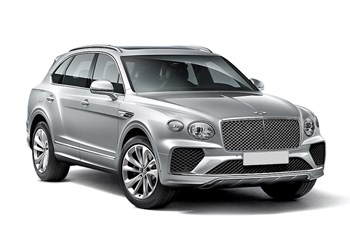 Bentley Bentayga
₹ 4.44 - 4.73 crore
Bentley Continental GT
₹ 4.12 crore
2022 Bentley Flying Spur Speed image gallery
3226 Views|1 year ago
Bentley Mulliner Batur image gallery
6692 Views|1 year ago
Bentley Bentayga EWB image gallery
4104 Views|1 year ago