The Bentley Mulliner Bacalar spearheads a new era for the British carmaker's coachbuilding division, which will now launch an ultra-exclusive model as often as every two years. The £1.5 million (Rs 14.13 crore) Bacalar, an open-cockpit grand tourer, is limited to just 12 units, all of which have already been allocated to loyal customers.
The two-seat design is heavily inspired by the EXP 100 GT concept, which was revealed for Bentley's centenary last year, with the two cars having been designed side by side. Features echoing that concept include the single front lights, rather than the twin arrangement found on current-generation Bentley models, and the dark bronze brightwork. The strongest similarity is the dramatic rear end, including the blade design of the tail-lights.
Head of exterior design JP Gregory said: "This is the first modern coachbuilt Bentley Mulliner. A [coachbuilt] product is something that Bentley is quite famous for. The character of the Bacalar is inspired by the future of luxury mobility. We're already starting to deliver on the vision we showed on the EXP 100 GT. The barchetta design throws the visual weight backwards. There's a seamless flow between the interior and exterior."
Owners of the Bacalar can request a bespoke luggage set to fit behind the seats. The only features carried over from more mainstream Bentleys are the door handles, for their keyless entry, and the cap of the steering wheel, for the airbag functionality. Interior shapes familiar from other Bentley models include the dashboard and centre-console buttons, but entirely new materials are used to set them apart.
These include 5,000-year-old riverwood, naturally felled in Cambridge, and wool and tweed from the Scottish Borders. The dials and clock have a dark blue surface, intended to reflect the lake after which the car is named: Lake Bacalar in Mexico.
The Bacalar uses Bentley's famed 6.0-litre W12 powertrain to produce 659hp, which is 42hp more than the standard W12, and peak torque is raised to 900Nm. The car can achieve 0-60mph (0-96kph) in 3.5sec and has a top speed of more than 322kph.
The Bacalar marks the beginning of a major drive for Mulliner, with the division's boss, Tim Hannig, describing it as "one of the biggest untapped opportunities to satisfy customers". Hannig identifies three pillars of Mulliner: Mulliner Classic, Mulliner Collections and Mulliner Coachbuilt.
Mulliner Classic was kick-started last year with a 1939 Bentley Corniche recreation and news of a continuation series of the Birkin Blower. Mulliner Collections includes models such as the recently revealed Continental GT Mulliner Convertible. And Mulliner Coachbuilt includes the Bacalar, with more to come.
Bentley Cars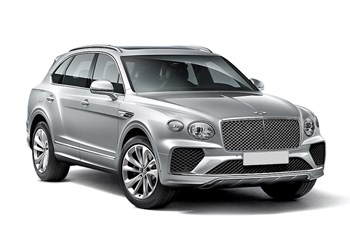 Bentley Bentayga
₹ 4.44 - 4.73 crore
Bentley Continental GT
₹ 4.12 crore
2022 Bentley Flying Spur Speed image gallery
2842 Views|1 year ago
Bentley Mulliner Batur image gallery
6351 Views|1 year ago
Bentley Bentayga EWB image gallery
3752 Views|1 year ago