A good quality, well-finished mid-spec helmet.
Call it human nature if you will, but it is really difficult to replace or let go of something you are really fond of, no? My beautiful Arai Quantum-J served me well for five years, but wear and tear over daily use and tens of thousands of kilometres of motorcycle testing forced me to retire it and hunt for a replacement. Sadly, the recent ban on sale of non-ISI certified helmets meant getting another Arai or a decent HJC is currently out of the question. The alternative to them, and the one my pocket can currently afford, is the MT Revenge 2.
The ventilation is good.
The Revenge 2 is the Spanish helmet manufacturer's street-sport helmet, priced under Rs 10,000. The first thing that I liked about it is the shape of the shell, as it looks properly sporty. The pointy chin area, the spoiler at the back – which give it that visual effect – and the paint scheme. To me, the 'Gloss Pearl Blue' colour looks particularly fetching, with a nice interplay of dark blue, white and fluro-yellow colours, with a lick of orange in a few areas. It looks striking. Plus, I'm all for high-vis helmets. That said, some of the barcode graphics are a tad overdone. And while we are on the topic of codes, there is a QR code at the back of the helmet that can be scanned to open the official 'MT helmets' website on your smartphone. Nice marketing idea there, MT.
The helmet shell is made of High Impact Resistant Polycarbonate or H.I.R.P material, while the inner liner is made of dual-density EPS. There's also a double-D ring retention system that's imperative for the helmet to be racetrack legal. As for safety ratings, it meets ECE R-22.05, ISI and DOT specifications. And, crucially, it feels light at 1,450g and the weight distribution is spot on. That makes it effortless to move your head around and to look over your shoulder to watch for traffic.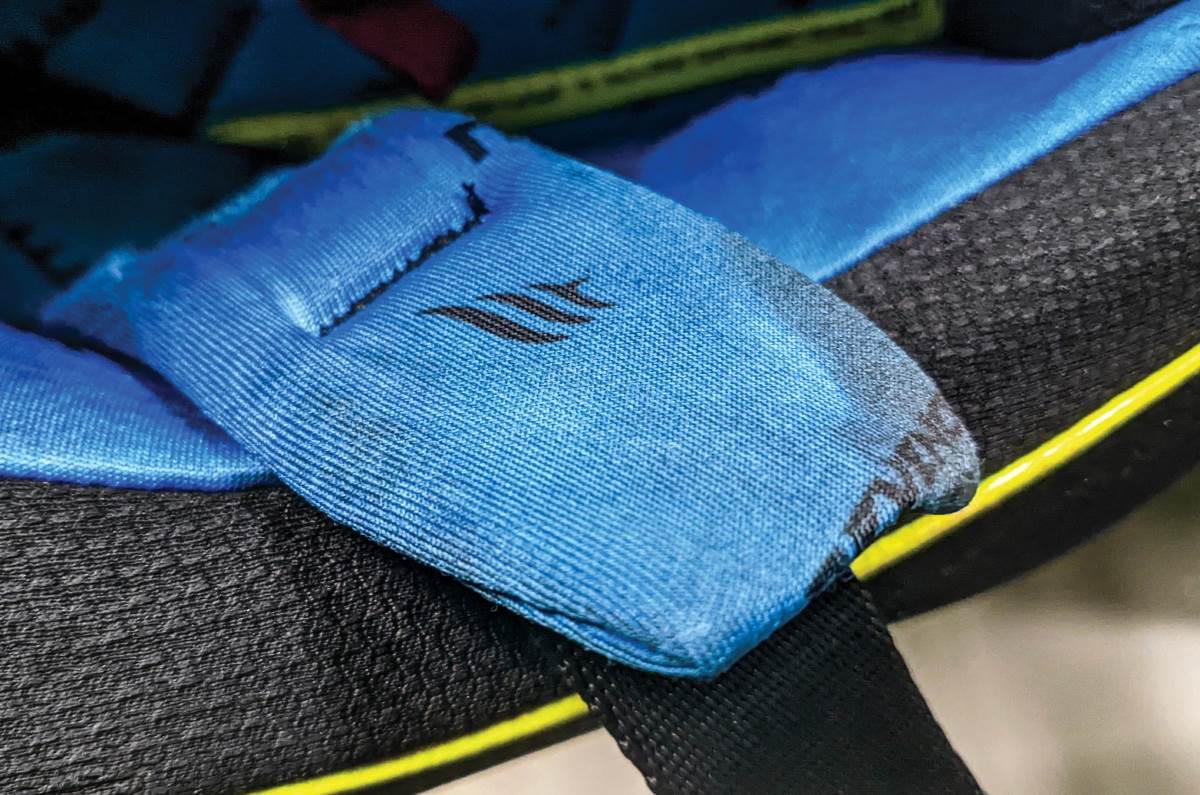 Blue interior is hard to keep clean.
Moving on to comfort, the internals are made of an anti-allergic and moisture wicking fabric that's also claimed to be fire resistant. The material, especially for the removable and washable cheek pads, feels soft against the skin, and there is no irritation even after hours of riding.
The Revenge 2 features a pin-lock-ready, max vision visor that offers a good field of view. Once shut, the helmet is decently quiet, as long as the speeds are low. As speeds rise, the four inlet and exhaust vents offer good airflow, but that comes with increased wind noise. This is one of the helmet's issues and the only remedy is using ear plugs on highway rides.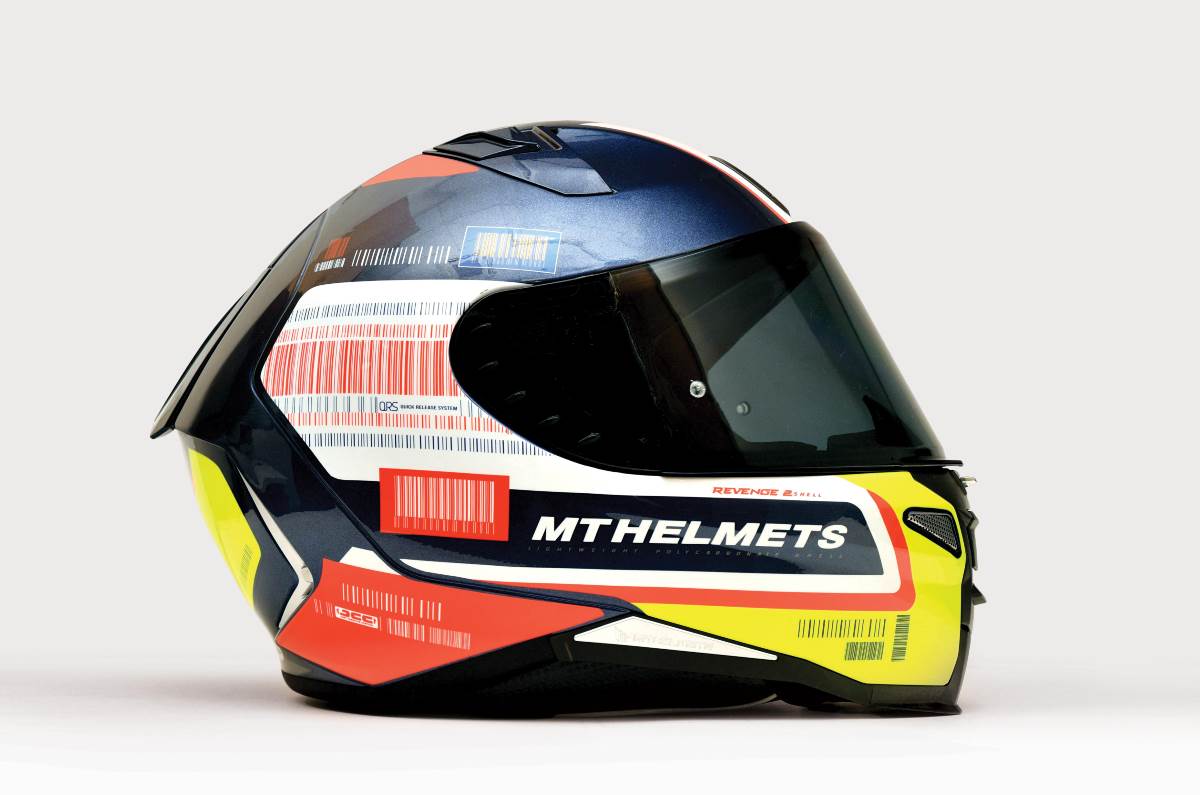 The shell shape is aerodynamic.
All said, in the time that I've been using the MT Revenge 2, it has managed to impress me to quite an extent. What you get is a reasonably priced lid that feels high-quality and secure. It is obviously not the best alternative to an Arai or other high-end helmets, but it doesn't feel like a huge compromise either. For a low-mid-spec helmet, this is certainly good value.
Where: www.ahhelmets.in
Price: Rs 8,900