We take a look at India's top selling scooters in May 2022 and also compare their sales figures with the previous month. A month on month (MoM) comparison has been done, as opposed to year on year (YoY), as the nation was reeling from the COVID-19 pandemic's second wave during this period last year.
1. Honda Activa (110 and 125): 1,49,407 units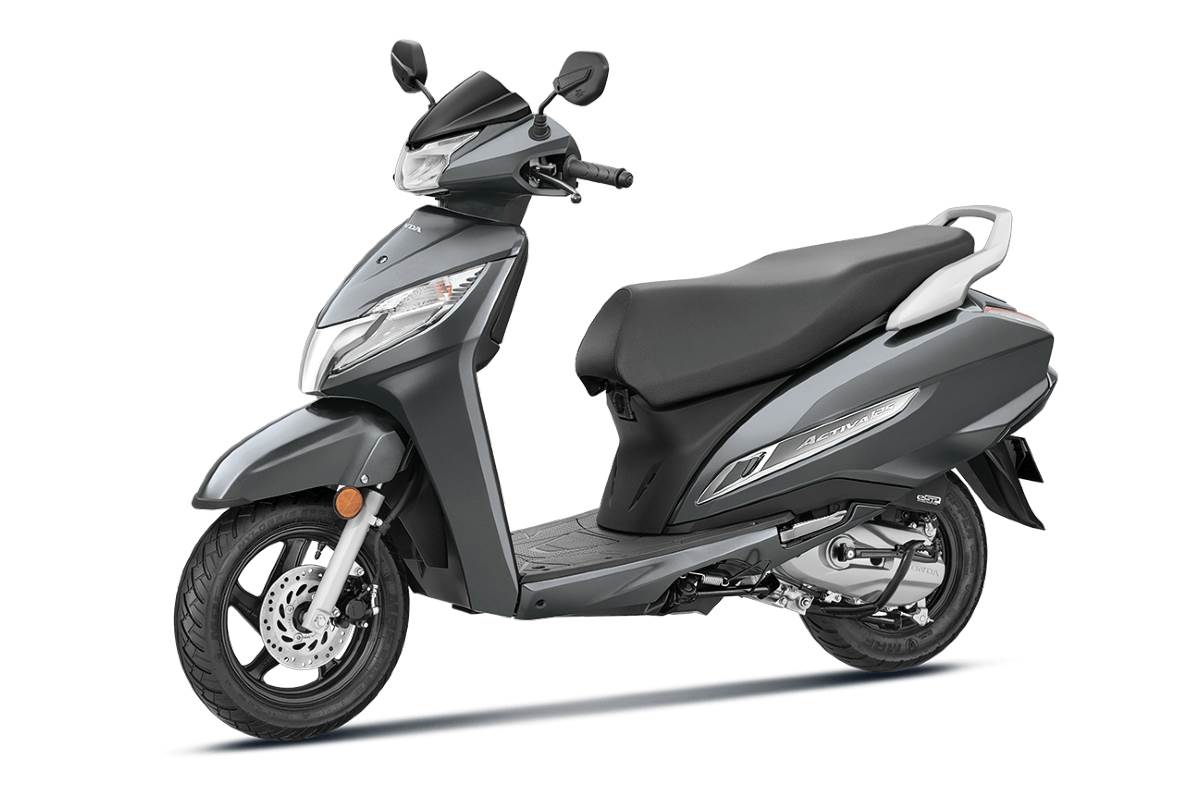 The Honda Activa remains the top seller, but it has recorded slightly lower sales figures of 1,49,407 units, when compared to the month of April 2022 (1,63,357 units).
Sales figures for the two aren't available, but a lion's share will be down to the Activa 110, which is by far India's best selling scooter.
2. TVS Jupiter (110 and 125): 59,613 units
While it is the next bestselling scooter on the list, the Jupiter's numbers are much less than even half of the Activa's, which shows the Honda's popularity in India. The Jupiter managed to sell 59,613 units in the month of May 2022, which represents a tiny downward slump in sales compared to 60,957 units in April 2022.
3. Suzuki Access 125: 35,709 units
The bestseller among the 125cc options, the Suzuki Access 125 has managed to rack up 35,709 units for the month of May 2022. This represents a positive 8.4 percent growth for the popular Suzuki, as it sold 32,932 units in April 2022.
4. TVS NTorq 125: 26,005 units
TVS' first attempt at a 125cc scooter, the NTorq has proved to be rather popular and consistently racks up good sales figures. For the month of May 2022, it sold 26,005 units, which is a positive growth of 2.9 percent over the 25,267 units sold in April 2022.
5. Honda Dio: 20,497 units
For the month of May 2022, the Honda Activa based Dio managed to sell 20,497 units, which is quite a step up over the 16,033 units sold in April 2022.
6. Hero Pleasure: 18,531 units
The Hero Pleasure comes in two trims – Plus and XTEC. These have together generated sales of 18,531 units in May 2022, compared to 12,303 units in April 2022, indicating a rather substantial 50.6 percent growth in month on month sales.
7. Suzuki Burgman Street 125: 12,990 units
The Suzuki Burgman Street is essentially an Access 125 cosplaying as a maxi-scooter, sharing virtually everything under the skin. For the month of May 2022, it managed to record sales of 12,990 units – a nearly 43 percent increase compared to the 9,088 units sold in April 2022.
8. Hero Destini 125: 10,892 units
The Hero Destini 125 sold 10,892 units, which is quite a step up from the 8,981 units sold in the month of April 2022. This shows a 21.3 percent growth in MoM sales.
9. Ola S1 Pro: 9,247 units
Selling 9,247 units for the month of May 2022, Ola fell behind on its sales figure for April 2022 (12,702 units), representing a decline of 27.2 percent in sales volume. However, it remains the bestselling EV in India.
Since Ola does not share sales data with SIAM, the data for OLA's sales figures has been taken from the government's Vahan website, which does not cover the states of Telangana, Andhra Pradesh and Madhya Pradesh.
10. Suzuki Avenis 125: 8,922 units
The recently launched Avenis is to the Access 125 what the Dio is to the Activa – a more youthful version with the same underpinnings. The Avenis reported sales numbers of 8,922 in May 2022, which is a 19.4 percent decline when compared to the 11,078 units sold in April 2022.
Does your model make it to this list? Let us know in the comments section below.