Hero's Brijmohan Lall Munjall dies
Published On Nov 02, 2015 11:44:00 AM
4135 Views
Follow us on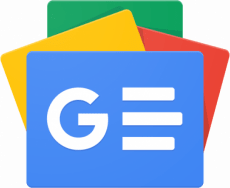 Leading Indian industrialist and champion of the Hero group passes away peacefully at 92, having lead a full life.
The Indian two-wheeler industry has lost a pioneer and great visionary with the passing of Dr Brijmohan Lall Munjal on November 1, 2015 at the ripe old age of 92. Hero MotoCorp has issued an official statement that states, "With profound grief and deep sadness, we regret to inform that the visionary founder of the diversified Hero Group, Dr Brijmohan Lall Munjal, passed away here today at 7.05pm. An institution-builder, Munjal also led the Hero Group to successfully venture into other areas such as auto ancillary, financial services, renewable energy, education and electronics."
Founder and a guiding light of the Hero Group, Brijmohan Lall Munjal led his company from humble beginnings to lofty heights, best known for having forged a monumental, long-lasting alliance with global two-wheeler giant Honda, as also for recently parting ways with the Japanese giant to become Hero MotoCorp. Hero holds the envious status of world leading two-wheeler seller, a position the Indian firm has retained well over a decade and counting.
Conferred with the Padma Bhushan in 2005, Dr Munjal helped establish numerous medical, educational and infrastructure facilities across India, besides which he was a well-known philanthropist.
Brijmohan Lall Munjal was born in Kamalia, Lalpur district in the Punjab of a pre-independent India. He started out with humble beginnings, trading along with his family in bicycle components. The Munjals wisely shifted base before partition struck, from the territory that is today Pakistan, to Amritsar in 1943. It was a time with little available means of reliable personal transportation in India, save for bicycles, for which repairs and parts were scarce. Brijmohan Lall Munjal and his family worked from their Amritsar base to procure imported parts, supporting workers wherever possible to produce parts on Indian soil.
As business picked up, Brijmohan Lal spread his wings and travelled the globe in a quest to bring home better component and cycle production machinery. By 1960, he was bringing into India then modern machinery and tooling to manufacture bicycle components, mainly from Germany and Japan. This took the Indian bicycle industry to a completely new level, and by 1971, the Munjals had their own rim-making division supplying Hero Cycles.
A few years down the line, production at Hero Cycles grew manifold, and they were India's biggest bicycle maker by 1975.
Having achieved such stunning success, Brijmohan Lall Munjal started on his next major project in the early 1980s, to shake hands with world renowned Japanese motorcycle and scooter technology giant, Honda, in a historic alliance that became the household Indian name of Hero Honda. There was no looking back, and the rest is history, as Hero Honda went on to be world leader, taking on the might of India's mechanised two-wheeler industry, including Bajaj.
Hero Honda's first motorcycle assembly line was established, and remains functional to this day, in Dharuhera, Haryana. This was where the famous "fill-it, shut-it, forget-it" 100cc Hero Honda CD 100 was produced, starting from mid-1985, a four-stroke motorcycle that caught the fancy of India and saw the company become India's largest selling motorcycle manufacturer. It was a stepping stone from where yet another legendary Indian two-wheeler brand emerged, the Splendor, which has stayed India's best selling bike for well over a decade.
It's been no more than a few years since Hero parted ways with Honda. Now an independent player in India, but Hero continues to remain market leader, forging new alliances in their quest for better technology, and cleaner, more efficient ways to power India into the future on state-of-the-art bikes and scooters. Hero MotoCorp has also spread their wings, taking their bikes and scooters into several markets around the world, with exports becoming a key part of the growing business.
The story continues as Dr Brijmohan Lall Munjal's Hero lives on, led into the future by his son, Hero MotoCorp Chairman, Managing Director and CEO, Pawan Munjal.
Rishad Cooper
What do you think about this News