Harley's Goan anniversary bash
Published On Dec 19, 2012 10:32:00 PM
1429 Views
Follow us on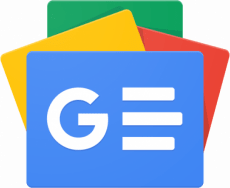 Harley-Davidson heads to Goa for its 110th anniversary.
Harley-Davidson India is getting set for their first ever National H.O.G Rally, to be held at Goa from Jan 31- Feb 1, 2013. The rally will mark Harley-Davidson's 110th anniversary, and be a small part of a series of several other events to be held worldwide. H-D will bring together existing customers from all over India along with their families for this occasion. Harley-Davidson are sponsors of the India Bike Week carnival taking place in Goa between Feb 2-3, and motorcycle enthusiasts can witness many Harley-Davidson motorcycles on display at the event from the H.O.G.
This year is coming to an end with over 2,000 Harley motorcycles already on Indian streets and three new dealerships, Bengal Harley-Davidson in Kolkata, Coromandel Harley-Davidson in Chennai and Spice Coast Harley-Davidson, Kochi.
Copyright (c) Autocar India. All rights reserved.
What do you think about this News