The God Who Loved Motorbikes by Murali K Menon: Book review
Murali K Menon's wild debut novel The God Who Loved Motorbikes is a tale of a forgotten, village deity on the hunt for the world's greatest bike. We tag along for a surreal ride.
Published On Nov 14, 2019 07:00:00 AM
5,690 Views
Follow us on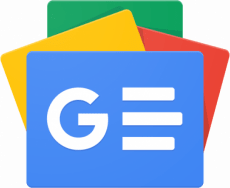 "I looked around and was glad that nobody had seen the bike ride into the village and back. An unmanned bike, its headlight flaring ferociously, would have freaked my little village out."
Kandakarnan Swamy – or KK – is no ordinary god. He's an extraordinarily obscure (and largely powerless) entity, long forgotten by the very people of the village of Kollengode who dreamt him up, and there's only one thing that adds some sense of purpose to his existence – motorcycles.
KK is the central figure in Murali K Menon's debut novel, The God Who Loved Motorbikes, and while the title of the book is enough to give you an idea of what lies ahead, nothing prepares you for KK's colourful language, his obsession with bikes and the sheer scale of adventure that lies ahead.
KK – who can't be seen or heard, but almost has human qualities in the way he thinks, covets possessions and even has an opinion on political leanings – approaches an agnostic, Koman Kutty, to help realise his dream of being able to ride a motorcycle. As unlikely as it sounds, Kutty teaches KK the basics of motorcycling, and soon enough, the 'God' of Kollengode is riding a Norton Dominator.
There's no stopping KK after that. He goes on to 'purchase' his first motorcycle, a second-hand Bullet, along with Kutty, and steps up his game. After racking up the miles on his Bullet, Jawa 250 and Yamaha RD350, he catches a flight – since he has no preternatural abilities – to England and Italy, and basically steals some of the finest motorcycles ever built and rides the foot pegs off of them. The list of bikes he snags and drags is an elaborate (and delightful) one – Brough Superiors, a Matchless Silverstreak, an Ariel Red Hunter, a Norton Manx, Ducati 250 Mach1, Moto Guzzi V7 750 Special, Norton Yellow Peril and many more.
KK pursues a mythical four-cylinder Velocette Venom.
But there's no happily-ever-after – not yet, at least. Despite having ridden motorcycles you and I can only dream of, KK learns of the mythical Velocette Venom Thruxton HT, said to be the 'greatest motorcycle' the world had never seen. There's no proof of existence of a 750cc, four-cylinder Thruxton HT, but a chance encounter with a story in an auto magazine compels KK to set off in pursuit of this magical motorcycle, lest it be the one that got away. His accomplice on the hunt for the HT is auto journalist Rishabhh Mehtaa, and while Mehtaa is only an enthusiast because it pays the bills, he is the only individual who can lead KK to the HT – if it exists that is. En route, the story twists and turns, teleporting KK and Mehtaa from a dying man's final moments to a movie scene from a Bollywood flick and then to the mansion of former Mumbai don Petrol Salim.
The God Who Loved Motorbikes is a petrolhead's take on magical realism, and that is to be seen in the way Murali's words paint a picture of the motorcycles (including how they look, feel, sound), the characters around them and the settings in which they exist. It's a fast-paced book that reveals itself layer by layer, and while some may find it to be a bit too heavy on motorcycling jargon, those obsessed with motorcycles will know exactly what KK means when he says "We endure the dull agony of existence because we know that soon, we will ride."
Copyright (c) Autocar India. All rights reserved.