Sponsored Feature: Street-smart Nissan Micra with Nissan Connect
Discover what makes the Nissan Micra smart.
Published On Sep 07, 2018 01:52:00 PM
6,863 Views
Follow us on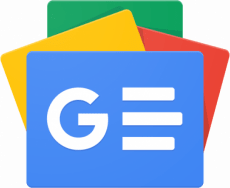 Street-Smart Nissan Micra
X-Tronic CVT Automatic gearbox.
6.2-inch Touch AVN with phone mirroring.
Drive the future with Nissan Intelligent Mobility. NissanConnect is a part of Nissan Intelligent Mobility. It transforms your car into an interactive and intelligent partner that puts you in total control of your car, makes your life more convenient, gives you added safety and security while also making it a social hub. It works round the clock, thereby keeping you constantly connected to your car. All that you need to do is download the NissanConnect app on your smartphone and ask your dealer to activate it. NissanConnect offers 50+ features and comes with a three-year free subscription when you buy a Nissan car.
The Micra with NissanConnect
A few of NissanConnect's 50+ features and how they make your life better.
Way to my car
Have you parked your car in a shopping mall and forgotten where it is parked? Use 'Way to my car' feature to locate your car easily, anywhere.
Speed alert
Get an alert if your car is speeding beyond a set speed limit. Keep tabs on your chauffeur's driving.
Idling time
Get an alert when your car is at idle longer than it should be. Switch off the engine at long signals rather than staying idle. Save fuel and money.
Service alert
Get a reminder when your car's scheduled service is due. Just press a few buttons on your smartphone and make a service booking online.
Tow away alert
This feature gives you complete peace of mind. The moment your car is moved from its parked location you will be alerted immediately.
Impact alert
This feature can be a lifesaver.If there is an impact to your vehicle it will immediately alert your chosen emergency contacts.
Download NissanConnect
To know more call at 1800 209 3456 or visit: https://www.nissan.in/nissanconnect
Copyright (c) Autocar India. All rights reserved.