Mahindra Racing's Dilbagh Gill on the forces shaping motorsport
Mahindra Racing CEO and Team Principal, Dilbagh Gill explains how sustainability and new-age technology will further revolutionise motorsport.
Published On Feb 20, 2021 09:00:00 AM
44,997 Views
Follow us on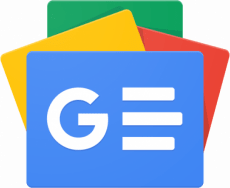 An all new season of Formula E is on the horizon, with the Diriyah E-Prix kicking off proceedings on February 26. Armed with the all-new M7Electro, Mahindra Racing are hedging their bets on a new powertain to help them return to their winning ways.
While we wait for the action on track to get underway, we thought it would be a good time to have Mahindra Racing CEO and Team Principal, Dilbagh Gill provide an insider's perspective on what forces are shaping the future of motorsport.
On how motorsport could make a compelling business case for manufacturers
The past decade has seen extraordinary change and evolution in the world of motorsport. From the launch of Formula E, the world's first all-electric racing series, to the introduction of the turbo-hybrid engine in F1 and the introduction of the W Series, an all-female single seater championship, it has been a transformational era for our industry.
Like every business in the Mahindra Group, the idea of 'Good Business' through our investment in motorsport goes beyond products and profits. The showcase of the transformational capabilities of electric vehicles through electric racing underpins business and environmental success in the long run.
As we look ahead to the future, we believe this transformation is only set to accelerate as the sport pushes boundaries like never before. Sustainability, a social conscience, new age technology and growing connectivity will all combine to further revolutionise the sport.
On sustainability and environmental awareness, both on and off the track
A company's social and community impact is being discussed as loudly and frequently as its balance sheets today, and by more people than ever before. The latest data from Mahindra Corporate's 'Good Business' study indicates that for 62.42 percent of the respondents, society and community are critical to their idea of 'Good Business'.
Even motorsport knows it has to be sustainable. F1 world champion Lewis Hamilton has gone vegan, sold his private jet and is increasingly taking a vocal stance on environmental and human issues. F1 is also aiming to be carbon neutral by 2030.
In Formula E we achieved this goal earlier this year. We are a carbon neutral championship and Mahindra Racing is also carbon neutral as an organisation. It was the first Formula E team in history to receive the highest sustainability accolade by the FIA. The team also takes learnings from advanced technologies on the race track to apply it to its road cars, within its Race to Road initiative, developing and promoting more sustainable transportation solutions.
On how innovation in racing could help consumers at large
On the technical front, car companies and racing teams are harnessing the power of innovation to find new-age solutions. New, lighter materials, more efficient manufacturing processes, clever software maps that make the most efficient use of hybrid engines, cleaner fuels; the march toward sustainability is relentless.
Ultimately, we will have to make sustainability convenient for consumers at large to buy into the idea. And here too motorsport has a role to play.
The BMW i8 plug-in hybrid Safety Car we use in Formula E sits on a wireless charging pad. Therefore, when not in use, it's being charged up. There is tremendous potential in this technology. Imagine embedding these wireless charging pads beneath the road's surface. In theory, you could then be charging your EV as you go. No more range anxiety. It sounds far-fetched (and expensive) to implement today. But who knows? It just might be possible tomorrow.
On how automation will play a stronger role going ahead
Believe it or not, automation has a role to play in motorsport. Replacing the human element would diminish the spectacle, but there's still room to develop automation technologies in racing.
For example, F1 has deliberated over the idea of running an automated Safety Car. There is also a motorsport company called Roborace, which is working on the development of self-driving cars in a challenging-but-safe environment. Similarly, certain elements of a race, such as the formation lap, or a pitstop could theoretically be automated or self-driven. That way there is room to develop self-driving technology without taking any of the sporting richness away from race.
Motorsport needs to be simplified but also has to be spectacular; it needs to create a more equitable field of competition, but also reward innovation and ingenuity. Ultimately, motorsport has to stay relevant. But given the scale of disruption, it's hard to say exactly what relevance will look like. Suffice to say the transformation in motorsport in the years to come is going to be sweeping.
It has long been said, "To stand still in racing is to go backwards".
Also see:
100% sustainable fuel developed for F1
Copyright (c) Autocar India. All rights reserved.