India's greenest Dzire: Driving a Dzire EV with a manual gearbox
We spend a day with a Maruti Suzuki Dzire that's fitted with an electric powertrain by a Pune-based company.
Published On Dec 24, 2021 09:00:00 AM
81,203 Views
Follow us on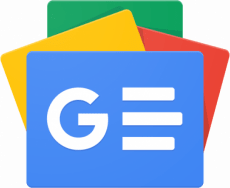 Meet India's cleanest and greenest Maruti Suzuki Dzire. Here's a car that's been converted to drive on electricity by Pune-based Northway Motorsport. And what makes it even more special is that its electric motor is mated to a manual gearbox!
Having acquired requisite certifications and approvals recently for their Maruti Suzuki Dzire EV and Tata Ace EV conversion kits, Northway Motorsport is finally market ready. The news of these EV kits couldn't have come a moment sooner, as the Delhi government recently expressed its willingness to lease old internal combustion engine vehicles a new life on the condition that they are retrofitted with RTO-approved full-electric kits. This social media post by Delhi's Transport Minister piqued our interest, and we headed to Pune to learn more on this subject.
Plug and play?
"It isn't as simple as buying a motor controller and battery off the shelf and fitting it into a car," explains Hemank Dabadhe, director, Northway Motorsport. "We start from scratch by making a 3D scan of the vehicle, followed by designing, simulations, prototyping, internal testing, government testing and then certification. This entire procedure includes development of a custom powertrain, specific to the vehicle".
Each kit is specific to the model and there are huge developmental and certification costs involved.
Being model-specific conversion kits, only high-volume products justify the massive development and certification costs, as a result Northway Motorsport's first passenger vehicle offering is a conversion kit for the Maruti Suzuki Dzire. The prototype we sampled is a rather inconspicuous-looking 2020 Maruti Suzuki Dzire, but its registration plates reveal its green credentials. Originally powered by petrol, this Dzire is now fitted with an electric motor that develops 60hp and 170Nm of torque, drawing energy from a 25.6kWh battery pack. What's interesting is that the motor rests on stock engine mounts, and the battery pack (in a split set-up format) is nestled in locations of the fuel tank and spare tyre (beneath the boot floor). Since the battery pack isn't placed beneath the cabin floor like in other EVs, neither is ground clearance altered, nor has comfort of rear passengers changed (floor height remains the same).
The weight of the car after the conversion is about 10 percent higher than the ICE vehicle, which is well within permissible limits for certification; and even the additional mass on each axle is evenly distributed. We're told that there haven't been any alterations made to the chassis and it still uses OEM suspension, controls, wiring harnesses, brakes and even the interiors remain unchanged.
Electric motor sits on stock engine mounts; battery pack lies in place of fuel tank and spare tyre.
The talking point, however, is its typical three-pedal set-up and a manual gear lever. Most mainstream EV manufacturers use a single-speed transmission in a fixed ratio, with the exception of high-performance EVs, like the Porsche Taycan, and race EVs, which use multi-speed transmissions to achieve stronger acceleration and higher top speeds. So why has Northway Motorsport opted for the Dzire's 5-speed manual gearbox in this EV conversion? The simple answer is to keep a check on costs. In principle, a multi-speed manual gearbox does the same job in an EV as it does in an ICE vehicle – it gives users the flexibility to choose whether they want maximum torque by being in lower gears or reach greater speeds in higher gears. Incidentally, a manual will also extract optimum performance from a relatively smaller battery-motor setup. But fitting a manual in an EV comes with challenges of its own such as mechanical losses and unwarranted additional weight, but in this case, despite its shortcomings, the economics work in favour of a manual gearbox, since the base car is already fitted with one.
And getting to the drive experience, we've always loved the Maruti Suzuki Dzire's 1.2-litre petrol engine for its sheer refinement and smoothness, but this EV conversion takes the experience to a different level. Twist its key and the only indication of the motor being ready to go is when the tachometer needle is positioned at 750rpm. From thereon, it is pretty straightforward – depress the clutch, engage a gear, gradually release the clutch and start off, just like a regular car. It will even creep forward in a gear without any accelerator input, when you release the clutch pedal. Having an idling RPM helps first-time EV drivers to quickly adapt to this manual EV. Pottering around town is an eerie experience; it builds speed very linearly and performs its chores effortlessly, in complete silence. Those accustomed to driving manual cars will often find themselves glancing at the speedometer and tachometer dials to know when to shift gears, as there's no sound from under the hood, even at higher motor revs.
In fact, because the motor makes all its torque right from the get-go, you can drive it like an automatic, using any one of the five gears all throughout, without ever stalling. The first gear has the most forceful acceleration and maxes out at about 60kph; second is quick with a top speed that's a smidgen over 100kph; third is more gradual and will max out at the car's electronically limited top speed of 140kph. Gears four and five are intended to boost efficiency while cruising at highway speeds, and even though you can start off from a standstill in these, acceleration will be far lazier.
Due to the motor's ability to develop max torque from a standstill, you can choose to drive in just one gear.
To put its in-gear performance into perspective rolling acceleration from 10-70kph in second, third and fourth gear resulted in times of 5.03, 5.36 and 6.57 seconds, respectively. We even timed the Dzire EV's sprint from 0-100kph rowing through the gears and it did it in 13.63sec. This is
zippier than the 2021 Tata Tigor EV's 14.56sec (in its fastest mode), which gets a 26kWh battery pack.
The regenerative braking function feels very natural, just like engine braking in a regular car. Northway Motorsport claims that, on a full charge, this iteration can achieve 240km of range and its battery can be fully charged in around eight hours using a standard 15A home charger; however, we haven't managed to put it through our tests as yet.
Supports DC fast and AC slow charging.
Money talks
Northway Motorsport offers five retrofit kits for the Maruti Suzuki Dzire, which vary in performance and are available at a cost ranging between Rs 6 lakh-8 lakh (excluding vehicle cost); these come with a two-year/60,000km warranty. As a result of its huge sticker price, however, this EV conversion might not seem viable for private car buyers. And while the kits will be open to all, Northway Motorsport is expecting to attract fleet operators who are likely to benefit from the EV's significantly lower running costs compared to petrol or diesel. Monetary benefits such as engine buy-backs, government subsidies and GST benefits are being reviewed to make these conversion kits financially more attractive. Moreover, with six new launches scheduled over the course of 2022, Northway Motorsport has a busy year ahead, so watch this space.
Why does an EV need a manual?
By virtue of their instantaneous torque delivery, and the fact that electric motors spin a lot faster than conventional internal combustion engines (ICE), most manufacturers fit single reduction gears in their EVs, which is the most efficient solution.
High-performance cars like the Porsche Taycan, Audi e-tron GT and some race cars use multi-speed transmissions – lower gears provide forceful acceleration, whereas higher gears manage greater top speeds.
Multi-speed gearbox set-ups, however, come with challenges of their own – there are several moving parts, which result in higher friction and mechanical losses, and also add to the vehicle's weight, hence these aren't very efficient.
In case of the Maruti Suzuki Dzire conversion kit by Northway Motorsport, the original car is already fitted with a 5-speed manual gearbox, so it is only logical that the company develops its kits compatible with the gearbox, rather than developing a new transmission, in order to keep a check on costs. The manual also allows drivers to choose between various acceleration levels and higher speeds (limited to 140kph in this case). Further, due to the motor's torque characteristics, you can drive around in just one gear, like an automatic; but don't forget to change to neutral before coming to a complete halt.
Also see:
Opinion: Sparks flying – Maruti's imminent entry into the EV segment
Copyright (c) Autocar India. All rights reserved.