Going bananas over diesels
Published On Sep 29, 2009 07:00:00 AM
23526 Views
Follow us on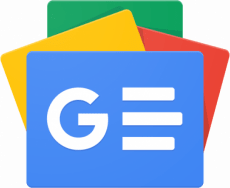 Economy and performance are mutually exclusive. Or are they? Pete's Performance shows us how to get the best of both worlds.
Economy and performance are mutually exclusive. Or are they? Pete's Performance shows us how to get the best of both worlds.

To top a day like this would be hard. You see, we've got four diesels, nothing less than 180bhp per car and 300km of corners ahead of us. We start in Kochi, drive through some of the quietest ghat roads this side of an Australian highway, take a break at a wildlife sanctuary and head back to Kochi over some really tight downhill hairpin bends.

We're here because Peter Chacko of Pete's Performance Products has 'altered' a few cars and he wants us to try them out. We first drove one of his cars way back in 2005. It was a 235bhp Octavia RS. We still remember that one. Then came the 500bhp Octavia RS. At 19 seconds, it's faster than a 4.4-litre bi-turbo BMW X6 to 200kph, so there's no chance we'll ever forget that one. But, common sense says that big turbo lag and thirsty turbo petrols don't make for great everyday cars.

Pete's brilliant solution around this problem is fusing the drivability and economy of a diesel with some of the kidney-crunching head rush of a powerful petrol. This is the single USP of the four cars laid out for us today.

And these cars aren't only about mad power. They're also about containing all this power safely – meaning upgraded suspension, brakes and tyres and it's this all-round appeal to the heart and head that makes them so brilliant. The downsides? Well, there's a significant increase in noise, vibration and harshness levels, and the bigger turbos used on some of these cars have made them distinctly more laggy.

Still, look at what we've got — a 180bhp Octavia 1.9 TDi, 180bhp Laura TDi, 220bhp Laura TDi and a 195bhp BMW 320d. They look almost stock, only big wheels and massive brake rotors hint at the out of the ordinary. Except for the 220bhp Laura (which has a vRS body kit) the rest look like they left the showroom a few minutes ago. Except that they haven't. The three Skodas have travelled more than 50,000km each, a testament to the reliability that has been engineered into these power and suspension ups.
But we're not here to test reliability. We're here for some tyre screechin', turbo whistlin', wastegate hissin' fun.
What a day!

THE MAD ONE

When this 'Brilliant Silver' Laura left the production line, it drove out with 105bhp. Little did it know that Pete would squeeze out a stonking 115 more horses from its 1.9-litre Pumpe-düse motor. It's got a Bilstein B16 PSS 10 fully adjustable suspension, which means it's got motorsport-grade springs, ride-height adjustment and 10-stage damping adjustment. Uprated H&R anti-roll bars and Tarox six-pot brake kit round off what is already an impressive package. Hope you understand why this was the one we were looking forward to driving the most.

At first, it is a bit disappointing. There's too much lag initially and working around it takes some getting used to. Pete's used a bigger turbo, which takes a lot more time to wake up. Floor it and there's a pregnant pause while the gearbox and the driveshafts prepare themselves for the massive onslaught of torque. The turbo upgrade, high-flow Bosio injectors and Milltek's twin-intercooler bump up power to an approximate 220bhp and a 0-100kph time of 8.69 seconds. It's quick but not as quick as we expected mostly because of the lag. Still, its strong, smile-inducing kick in the back that the Laura summons up once past 2500rpm announces the end of lag and the end of disappointment. The DSG shifts up lightning quick, keeps the engine in its sweet zone and never lets up on the acceleration. The engine is singing its gruff song which, sadly, is as far removed from a petrol snarl as a Doberman is to a Spitz. This is despite the Milltek catback exhaust and the Street Toys SS downpipe. We didn't mind though, because it's time to pick the line through the next switchback.

A factory fresh Laura is a right hoot around corners. This one, with its B16 suspension is something else on the narrow roads of Idukki district. It's stiff but on smooth surfaces, the way it allows you to really lean on its huge limits is really something to revel in. It's a phenomenal improvement on the Laura's inherent chassis balance. Grip from the 235/45 R17 Michelin Pilot Precedas is never in short supply either and the Tarox brakes are always up for late braking into corners. They shed speed quick and strong.

The big letdown is the extra lack of refinement. To control the engine's rocking motion because of the extra torque, Pete had replaced the standard rubber engine mounts with stiffer polyurethane ones, and these transfer more vibration and noise into the cabin. It costs Rs 10 lakh to get it to this spec (suspension, brakes and all). It is expensive, but imagine taking the pants off bigger German saloons in your humble Laura. Wow! THE PRACTICAL ONE This white Laura looks so docile and so white, it verges on the boring. Sitting on those 17-inch Borbet CA wheels, you could easily miss it in a parking lot. Only when you rev the potent motor do you realise what a bomb it is. Poked and prodded to make 180bhp, up from the standard Laura's 105bhp, this engine's power delivery is more Honda VTEC than Skoda diesel. Mated to that beautiful five-speed manual, with the engine's standard flywheel replaced by a lighter one, it's a rev-happy engine, one that revs to its 4500rpm redline with the zest usually reserved for petrol engines. Flat-out, it'll hit the 100kph mark in a scant 8.97 seconds.

This one doesn't have the full-on B16 suspension, but the 'regular' Bilstein B6 setup. The B6 gives you sporty dampers but doesn't lower the body and it isn't as stiff as the B16, which is what we loved about it. The suspension's extra compliance allow the tyres to grip better, even when the surface is lumpy. At Rs 4 lakh for the upgrades, the Laura in this spec is one of the most usable, affordable and enjoyable modded cars we have ever driven, and that's no exaggeration.

THE DIESEL vRS

This Octavia makes exactly double its original power. Pete's done this by using a bigger turbo (over the standard one). Again, bigger turbo means bigger turbo lag. So, this car doesn't have the regular Octy's linear power delivery. There's a distinct gap between nailing the throttle and the front wheels scrabbling for grip. Still, once it kicks in, there's a maaad, smile-inducing rush of power. Snick through the gearbox, revel in that delicious surge of power, shift up at around 4000rpm and repeat the experience. It's a really nice spec; the Octavia's sharp steering, taut chassis and now terrific power output really rewarding the enthusiast with keen feedback and strong thrust.

If there is one fault, the B16 suspension is a bit too stiff for this car. It doesn't have the compliance that bumpy roads demand and so, the front wheels tend to get skittish over mid-corner bumps. That said, it wasn't as stiffly damped as the 220bhp Laura, so was a lot more comfortable over our 300km blast. The B16 also lowers the ride height considerably, which makes the already nose-heavy diesel Octavia ground out easily on some of the roads we drove on. The refinement issue is even more pronounced in this car than in the Laura and we had problems with the brakes, which started squealing real loud after repeated use.

Still, second-hand diesel Octavias are going for around half their original price, and this package which includes the engine mods, brakes, tyres and suspension will cost you another Rs 9 lakh. This much torque doesn't get a lot cheaper than this.

WE GOT THE GERMANS TOO

Pete's spec sheet for this car looks timid in comparison to the other cars here. Two small lines read Pete's tuning box and Bilstein B16 Ride Control suspension. Two small lines that make a big difference. The B16 Ride Control system allows the driver to electronically select between a comfort-oriented or a significantly firmer, aggressive performance damping mode with a push of a button. The integrated control unit switches the damping settings on all four shocks/struts to give you a comfortable ride or brilliant handling – it's your choice. Get inside, and you'll see a small button in place of the cigarette lighter. Press it once to activate, and the dampers firm up, the car stays flat through corners. Now, as you are aware, firming up a BMW is the last thing you want to do. This car already comes with a set of hard-edged dampers, which are responsible for that hero-like status the car has among those who like wring the most out from their cars. But this suspension is even better as it gives you a choice.
And with approximately 20bhp more from the tuning box, this car is now well into thrill a minute. The tuning box also allows downshifts where the stock BMW ECU would play it more than safe and ignore your need for a lower gear. This means you are always in the right gear for powering out of corners. There is a downside though; the BMW suffers a bit more turbo lag than the stock car. We never thought we'd say this about a diesel, but this is one engine you have to rev to get the best out of.

The 3-series feels even tighter, and the car just so much more confidence to the wheel that you find yourself really attacking corners harder and harder. The best part, however, is you can select the softer setting and enjoy a plaint ride home at the end of all that hard work behind the wheel. The best of both worlds.

DIESEL POWER TO THE PEOPLE

We did VBOX these cars, but you really don't need it to tell you there's a genuine up in performance; you can feel it in the small of your back. Still, as someone spending good money on this, you have to consider things like warranties and reliability. It's best to wait till your car's warranty period expires, but if you are the impatient type and want these mods now, there are ways to work around it. Reliability, we feel, is not really an issue. As we said, all these cars have covered considerable ground with these mods. Also, Pete's has modified close to 3,000 cars in India, and we haven't heard of any failures. Have you? Yes, there are issues like the increased NVH levels, more smoke from the exhaust (because the engines run richer), the turbo-lag and the lower ground clearance but then, which modded car doesn't have these compromises? Diesels can be fast and practical. Now we know they can be a lot of fun too. If you have the money and the enthusiasm, we recommend you go get yourself Pete'd.

WARRANTY WORRIES

All manufacturers frown upon modifications like these. So, if you're found using a Pete's box, it's likely they'll void your warranty. As always, there are ways to get around this! The Pete's box is a five-minute installation, and takes an equal amount of time to remove before you give the car in for service. Custom Code's ECU remap is even easier to remove. Pete can revert the original ECU settings for you in about five minutes. Of course, bigger modifications like a hybrid turbocharger are almost impossible to hide.

All of Pete's products come with a warranty. For example, Bilstein offers a warranty of between 100,000 to 200,000 kilometres on its products. All these modifications are tried and tested extensively, so it's pretty safe in terms of reliability too.
What do you think about this Feature