Formula E: Audi e-tron Vs Rajdhani
Audi's e-tron Sportback takes on the Rajdhani, from Nashik to Mumbai in a duel of the electrics. Shapur Kotwal and Ruman Devmane, both think they can win.
Published On Oct 16, 2021 08:00:00 AM
12,216 Views
Follow us on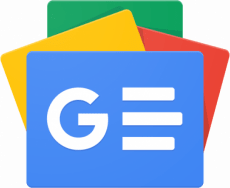 There we were, on a desolate bend on the highway, standing on a grassy knoll waiting for the train. Having never travelled by Rajdhani, or seen it, I thought it important to size up the competition, look it in the face, see what it was all about. And this photo op seemed like the perfect opportunity.
So train tracking app loaded, cameras primed and e-tron Sportback placed squarely in the frame, we wait. "Three minutes to the train," comes the call and we're ready but the train comes early. And it's quick. The white WAP-7 loco rips past before I can react. And then WHOOP, WHOOP, WHOOP, WHOOP the carriages flash by, just like that. I'm shell-shocked. Ghat or no ghat, this guy isn't hanging around. The Rajdhani must have been doing a good 110 or 120kph on the curves. And I can now picture the Rajdhani coming flat out through the night from Delhi, doing higher speeds on the straight bits. The commitment to speed is impressive. "Did you get that," I ask our photographer Ashley, standing at a distance. Pat comes the anguished reply, "I barely saaaaw the loco." We have a good laugh, but chasing down the Rajdhani isn't going to be easy.
So what are the rules of the game? The plan is simple. Start at the same time and from the same place in Nashik, and see who gets to a pre-designated place in Mumbai first. Journeys, after all, are all about point to point travel, and the trip to and from the railway station is part of the journey. We plan to set-off from the Gateway Taj in Nashik, a popular destination for travellers, and then meet up at our office in Byculla, Mumbai. The Audi will have a bit of an advantage at both ends, but then it will also have to battle morning rush-hour traffic as we drive into Mumbai, and that will more than even things up. Honestly, I don't know which way this will go.
7:30 AM We set off from the Taj at Nashik together, Ruman heads to the train station.
The Rajdhani will be no pushover, that's for sure. With twin 6,000hp WAP-7 all-electric locomotives, the push-pull system can accelerate the train faster, help it hold onto high speeds for longer and, conditions permitting, even run up all the way past 150kph. Developed in India from a base engine made by ABB of Switzerland, WAP stands for Wide (for our Indian broad gauge), Alternating current (25kV or 25,000 volts) and Passenger. Like the Audi e-tron, it will use regenerative braking while going down the ghat from Nashik, giving it better control and taking the stress off the brakes, each loco drives six axles for better tractive effort and the system has surplus power, so trains don't specifically need generator cars, which add drag. Audi's 408hp e-tron also uses twin motors, one at each axle, and for better traction it, of course, uses e-quattro or four-wheel drive. In a happy coincidence, Audi partners with ABB when it comes to providing charging solutions in India.
So, who will come out ahead in this battle of electric vs electric? Come along for the ride.
Also see: Video: Audi e-tron vs Rajdhani Express race
The Tron Legacy; Shapur's journey
07:15am We're packed and ready to go, our breakfast boxes from the Taj placed carefully in the hatch. The e-tron has a full battery, courtesy of a 'fast' charger next door, and Ruman's cab has arrived.
07:30AM Time to go. "See you at the office", I tell Ruman, as we bump fists, "I'll be waiting." There's no flag off, but the hotel manager waves a friendly goodbye and wishes us a speedy journey. As we leave, I can all but visualise the Rajdhani on my tail, tearing down the Kasara ghat, carving up the corners. I have to make good time down the ghat if we have to win.
7:50 AM Once the e-tron clears city traffic, the highway opens up and it can make good time on the wide open stretches, and can pass cars easily.
08:01am Just as we exit city traffic and begin to make good time on the relatively empty road, we come to the toll; there are four cars in line. Of course, there has to be an argument about a Fastag that doesn't work, and a delay . . . but a few minutes later, we are out. With its instant torque delivery, the e-tron leaps out of the gate like a racehorse.
08:07am Traffic remains light and we make good time to Igatpuri, the beginning of the ghat. As soon as the ghat begins, I start passing cars and trucks regularly. The e-tron is no RS, but it clings on gamely and puts power down neatly, and holding on to speed around the wide, well-paved corners helps us dispatch the ghat in around 10 minutes. Since I barely touch the brakes on the way down and only used the left paddle to increase regen braking, our range goes up!
08:10 AM Both train and e-tron use regenerative braking – the train for better control.
08:19am We've done around 51km since we've started. Ruman must have started some time back. A quick call confirms this, but the train is a bit late. Time to take that breakfast stop; the Taj has packed enough sandwiches to feed half a dozen people. The whole-wheat cheese and egg triangles are beautifully packed and delicious, I consume half. Miss having a strong hot coffee though.
08:19 AM The Taj packed some killer sandwiches, the stop was worth it.
09:00am We've been back on the road for around half an hour and now every few minutes the traffic gets more dense and the road deteriorates further. As we pass Shahapur, the road gets so bad, some of the cars and trucks I've passed earlier have now overtaken me. Can't help it, I have to slow right down for some really bad potholes. These aren't regular potholes. Many are filled with ceramic tiles that stand proud once the asphalt around them has worn, becoming hard edged steps. Want to crack open a rim, this is the best place to do it.
09: 20 AM In a proper jam now, morning office traffic is bad.
09:20am We arrive at the next toll plaza to find a proper jam. Eight agonising minutes later, I flick the e-tron into Sport and bury my right foot, I'm being chased by an 800tonne, 12,000hp, giant metallic snake; and now I can feel it breathing down my neck.
08:12 AM The e-tron has a good amount of grip, holds on gamely.
09:47am As we approach the Kalyan-Bhiwandi bridge, the roads miraculously improve for a bit and I use all the torque of the e-tron to pass cars and trucks. Not having to drop gears, and that instant slug of torque means the e-tron is adept at overtaking. Soon we'll be in heavy traffic, this is my last chance.
10:07am Heavy traffic, rain, chaos, we've reached the Thane toll. We are only 35km away from Autocar India now, but will take an hour and fifteen. Nothing to do now but revel in the high-quality interior of the Audi, fire up the B&O sound system and play Locomotive Breath by Jethro Tull … really loud. This is going to be tight.
08:09 AM On downhill stretches, you make up a lot of the power you use, via regen.
11:10am A call from Ruman confirms this, the train now seems to be ahead. Soon we get the message "you have reached your destination." We gambled on a longer but faster route and managed to claw back some time.
11:10 AM The e-tron is finally in office, but where is Ruman?
I have enough time to plug the Audi into the charger and get myself a mug of coffee from office upstairs. Ruman's journey from the station is against the traffic, but that hardly matters; where is he?
Track Attack; Ruman's ride
07:30am I chug my Americano in large gulps. The train departs Nasik Road in 45 minutes or so and an unusually enthusiastic cabbie tells me we'll be there well on time. We'd better be, Shapur's smug farewell at the hotel gave away his intention to heavy-foot his way down the ghats.
08:00 AM Train tracking apps have come of age, some even give you live updates.
07:52am We're early. Quite unlike in an airport, where you are lured into buying overpriced sandwiches and trinkets, the train station is fairly austere. The prospect of a piping hot railway samosa tempts me for a fleeting moment but falters; Shapur has a lead on me and the race is looking bleak already. Have I been tricked?
08:21am The Rajdhani Express is six minutes late! It rarely is, we've been tracking it on the app for days, but there's a high chance Shapur has good old Murphy on speed-dial. I'm hoping the loco pilot has a foolproof plan on how to put the massive 12,000hp to good use and make up time.
08:21 AM The Rajdhani is 6 min late, WAP-7 loco looks imposing.
08:55am Once on our way, I feel the acceleration, and the pilot isn't letting up on corners either as we cross the hills of Igatpuri. A certain someone has painted rosy visions of the first-class rail, with attendants showering passengers with food and drink. So far, it hasn't quite gone much better than a cup of instant upma and a shot of coffee. My stomach rumbles.
08: 55 AM Cup of instant upma does nothing for Ruman's rumbling tummy.
09:45am Ooh! This train is fast! We made a rapid descent through the outrageously green hills, aided by the pair of monstrous WAP-7 locomotives and then this thing handles as if on rails (oh, well…). A quick check on my speedometer app showed us clocking 110kph – that's still shy of its claimed 160kph top-speed achieved on the straight bits. Still, the incomprehensibly blurring scenery as we dive into tunnel after tunnel on the ghats tells me the driver has it floored for a fair bit.
09:00 AM At Igatpuri there are two tracks, it takes the picturesque viaduct route down today.
10:24am First stop, Kalyan. The two-minute-stop shot gets my anxiety levels up and I can't resist calling Shapur to check on progress. They're in the lead. By quite a bit. Obviously. The e-tron's a seriously potent, sporty SUV and my train, while comfy and quick for its kind, has a lot to make up.
11:00am The underdog strikes! Shapur's stuck hopelessly in what is a notoriously busy section of the road getting into Mumbai, but there's no such thing as a traffic jam for one of India's premier trains. The tracks are cleared for the Rajdhani like it's a VIP and we whoosh past the urban landscape incredibly quickly. By 11am, we're chugging past Byculla – where we need to be. Too bad I can't alight right here, since the next and final halt is at the Chhatrapati Shivaji Terminus.
09: 45 AM Speedometer app says the train is doing 110kph, it can go faster.
The race, though, has certainly turned on its head. I'm in the lead, and I think we might, somehow, win this.
11:08am We're here, CSMT, but I don't so much step out as I leap out, resembling the human cannonball act you'd see in a circus, except without even a sliver of the grace. I spot the nearest exit and head straight for a cab. The Omni is a far cry from the upmarket Rajdhani, and this hilariously rickety example could mean letting Shapur have the last laugh.
10.24 AM Getting into Mumbai, no traffic, no jams, tracks are cleared for the Rajdhani as it breezes in.
11:38am Sigh! If only my cabbie had Mika Häkkinen's skill, or an additional 300hp!
As I nearly tumble out of the Omni, I see Shapur laughing heartily at the spectacle of my arrival. Not only did he get here before me, his Audi's even plugged-in to the charger and he's got himself a coffee! He sure knows how to rub it in.
11:38 AM Ruman finally rolls into office, hungry; Shapur's even gone up and gotten his mug of coffee.
On balance, he did save me a sandwich from his packed breakfast box and it all ended with a good laugh. On an unrelated note, does anyone know how to remap the WAP-7 for a better top speed?
Also see:
Audi e-tron Sportback India review
Audi e-tron 55 quattro India review, test drive
Audi Q5 facelift local assembly commences ahead of November launch
Copyright (c) Autocar India. All rights reserved.