Feature: India Bike Week 2022 – Biker's Paradise
India's biggest motorcycling event returned to its spiritual home in Goa last year.
Published On Jan 17, 2023 04:32:00 PM
9,290 Views
Follow us on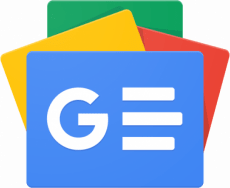 Perhaps the biggest event on any Indian motorcyclist's calendar is India Bike Week. And with me being relatively new to the biking scene, I was very keen to see what all the fuss was about. So as soon as the invite came in, I nominated myself to attend the event and experience the frenzy.
So with my bags packed and the bike prepped (I was riding down on our long-term Royal Enfield Scram 411), we set off nice and early towards Goa. And along the way itself, I was beginning to get an idea of the scale of the event. We crossed paths with hundreds, if not thousands, of fellow motorcyclists onboard a variety of machines.
The India Bike Week returned to its spiritual home in Vagator, Goa, for this eighth edition after a hiatus of two years. And you could feel this pent up excitement in the air. The event started off quite sedately, but as the sun began to go down, people started to show up. And soon it was a medley of motorcycle sounds, music and more.
The highlight of the show, for me, was the KTM stand. Apart from the Austrian manufacturer's locally produced models like the RC 200, RC 390 and Duke 390, the stand displayed some of its accomplished overseas bikes like the Duke 890, 890 Adventure R and the 1290 Super Duke. But perhaps the biggest draws to the orange stand at IBW were Brad Binder's RC16 MotoGP racer and Mathias Walkner's 450cc Dakar competitor. It's rare that you get this close and personal with purpose-built race machines and ogle at their engineering excellence. Although, it is sad that most of this is just a tease because KTM doesn't seem to be very interested in launching its big bike range here very soon. What was more India centric was KTM's launch of its apparel and riding gear line dubbed 'Power wear' and announced the one-make RC Cup racing series.
Apart from KTM, Kawasaki was also present at IBW, showcasing a wide variety of products from its range. Team Green had brought down the KLX 150BF, which is basically a road-legal dirt bike, to gauge customer interest and evaluate an India launch. BMW Motorrad, too, was present, displaying models such as the R18, C400 GT and R nineT. The brand also took the opportunity to unveil the 2023 S 1000 RR ahead of its launch. Moto Vault was in attendance as well, showcasing motorcycles from the Zontes, Moto Morini and QJMotor brands. Pune-based Auto Engina also unveiled the unique, twin-cylinder Himalayan 822 at IBW.
Aside from the stands, there was a lot of eye candy in the parking lot too. From Indian Scouts to Kawasaki ZX-14Rs; Ducati Panigales to Aprilia Dorsoduros, all were in attendance and provided quite the contrast parked next to Activas, Splendors and the likes.
IBW also had something in store for motorsport fanatics, with participants being able to take part in Flat Track and Hill Climb races, among others. Furthermore, there were plenty of talks by automotive influencers, discussing all things related to motorcycles. The only downer was the excessive revving of engines that seems to happen every year.
And, as always, there was more to IBW than just the motorcycles. Music and food aficionados were well catered to, with live performances from artists such as Lagori and Teri Miko, along with the Big Forkers Meat Fest, which was a section dedicated to grilling, smoking and barbecuing all sorts of meats.
It wasn't just the event itself, but there were plenty of other instances that made this trip memorable. For example, our long-term Classic 350, which Zaran rode down on, managed to get a puncture on Day 1 of IBW. And with mechanics in Vagator refusing to remove the wheel on a bike with a rear disc brake, we decided to have a crack at it ourselves, which actually went better than expected.
If not for anything else, IBW stood out to me for its ability to bring people of all ages and genders together from all over the country, simply for their love of motorcycles. And it's not just the motorcycles, but the overall experience that makes it the institution it has become. I returned from this trip not too long ago, and I'm already looking forward to attending it again next year.
Copyright (c) Autocar India. All rights reserved.