Branded Content: Mahindra Bolero: In step with the times
Published On Oct 26, 2021 05:57:00 PM
1204 Views
Follow us on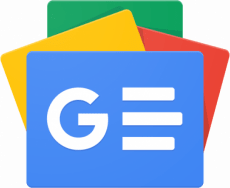 The Mahindra Bolero, and its younger sibling the Bolero Neo, are true-blue SUVs that are designed and built to exacting standards, allowing them to live up to Indian consumers' relentlessly demanding expectations
The power to endure across decades and across generations of buyers. Delivering sustained, unflagging performance that customers can rely on, day in and day out. That is what separates the men from the boys or, indeed, the Mahindra Bolero from SUV-wannabes. First launched in the year 2000, the Bolero has been around for more than two decades, which is a testament to its sheer staying power. It's about the unshakeable trust that buyers have in the Mahindra brand and the pride of ownership that an iconic SUV like the Bolero evokes. Those who have experienced the Bolero simply refuse to settle for anything less.
Over the years, Mahindra has infused the Bolero with a series of mechanical and design-oriented upgrades. These include an updated, more efficient engine, a more refined transmission, optimised suspension for improved ride quality and comfort, better brakes for more consistent stopping power and higher levels of safety. With a bold new dual-tone grille at the front, redesigned front and rear bumpers, powerful new headlamps and new graphics on the bodywork, the Bolero's styling has remained fresh, and its appeal for customers remains undiminished. This Mahindra workhorse-SUV has not only remained relevant, but it also continues to be a leading product in its segment today, which is quite an accomplishment.

So, one might wonder, what exactly is the formula for the Bolero's continued success? What is it that Mahindra has gotten right that competitors haven't been able to match? Well, the Bolero's 'secret sauce' seems to be its mix of sheer strength, rugged build quality, high levels of comfort (not just on smooth tarmac but also over badly broken, potholed roads), low running costs, and performance that can be relied upon even when the vehicle is subjected to rough use in harsh conditions. Furthermore, the Bolero's body-on-frame construction is well-suited to off-road use, which means its journey doesn't have to stop even after the tarmac ends. It is this all-around capability that is the Bolero's calling card and the reason why it consistently trumps all its opponents year after year.
The Bolero is powered by Mahindra's BS6-compliant mHawk75 diesel engine that produces 75 horsepower and 210Nm of torque, which is more than adequate for both city and highway use. The suspension – coil springs at the front and leaf springs at the back – has been fine-tuned and optimised for ride comfort, and the spacious cabin can easily seat up to seven adult occupants, which is very useful when travelling with large groups of friends and family. The Bolero has a powerful AC that keeps the cabin cool, and the SUV also scores high on safety, with features like anti-lock brakes (ABS), driver-side airbag, reverse parking sensor and seatbelt reminder. So, while the Bolero is undeniably rugged – and, going by its customers' experiences, pretty much unbreakable even in the harshest of conditions – it also boasts high levels of performance and is equipped with all modern creature comforts that customers demand. Hence, for users who demand robust, dependable performance, along with low maintenance costs, the Bolero is an unmatched value proposition.
While the Bolero continues to do extremely well in its segment, Mahindra knows and understands that there's now also a newer, younger generation of SUV buyers in India that has a different, more evolved set of requirements. Young, new-generation buyers still want the Bolero's rugged reliability and go-anywhere capabilities, but they also want more power, higher levels of performance, a cabin that's more plush and new-age conveniences like smartphone connectivity and high-end infotainment. These upwardly mobile young buyers are more tech savvy and more in tune with global developments in the automotive world. Fashionable, ambitious and not willing to settle for second-best, these younger SUV buyers have a higher scale of aspirations. And that is where the Bolero Neo steps in.
Think of the Bolero Neo SUV as the classic Bolero's younger, more urbanised brother that's more modern, stylish and contemporary. It's also more powerful, with 100 horsepower and 260Nm of torque from its 1.5-litre mHawk diesel engine, giving it higher levels of performance. Like the Bolero, the Bolero Neo also features body-on-frame construction, which means it can handle moderate off-road use with aplomb. With a 5-speed manual transmission and Mahindra's multi-terrain technology (MTT), the Bolero Neo is designed to keep going across all kinds of terrain. With MTT, the Bolero Neo – which is the only SUV in its segment that's equipped with such an advanced all-terrain technology – gets on to a higher plane of all-around performance, underlining its authentic, true-blue-SUV DNA.

Like the Bolero, the Bolero Neo can also accommodate up to seven adults, though its cabin is plusher and more upmarket, in keeping new-age buyers' expectations. The Neo also has a range of high-tech features, including smartphone connectivity and voice messaging, cruise control, an electronic stop-start system for boosting efficiency, and a reverse-assist system that's really handy for tricky parking manoeuvres. Depending on the variant, the Bolero Neo also boasts stylish alloy wheels, a high-end 17.8cm touchscreen infotainment system and electrically-operated rear-view mirrors. The Pininfarina-designed interiors feature high-quality plastics and plush fabric upholstery, tilt-adjustable steering and height-adjustable driver's seat.
Mahindra places a great deal of importance on safety in all its vehicles and the Bolero Neo scores high on this front; the SUV is fitted with anti-lock brakes (ABS) with electronic brake force distribution (EBD), cornering brake control (CBC), ISOFIX child-seat mounts and dual airbags at the front. These features, along with Mahindra's legendary toughness and solid build quality, ensures high safety levels for the Bolero Neo. In terms of practicality, the SUV gets foldable second and third-row seats for increased luggage space when required, while its commanding driving position affords all-around visibility for the driver, making for easy manoeuvrability in traffic. Both the Bolero and the Bolero Neo are rear-wheel-drive (RWD) models, which is unique in this segment. The driving experience is hence unparalleled, with high levels of engagement and driving pleasure.

With this dynamic duo – the Bolero and the Bolero Neo – Mahindra has two strong contenders in the SUV space. The Bolero, with two decades of success to its name, continues with its winning ways, with its unmatched combination of go-anywhere capability, rugged build quality, comfort and dependable performance. The Bolero Neo takes all those qualities and builds upon them, adding new-age connectivity and infotainment features and a more plush, upmarket cabin – things that are important for younger, more tech-savvy buyers. This, along with its stylish, modern and thoroughly contemporary exteriors, makes the Bolero Neo the SUV of choice for buyers across segments.
The Bolero is priced from Rs 8.52 lakh (ex-showroom, Mumbai) for the entry-level model, going up to Rs 9.52 lakh for the top-end variant, while the Bolero Neo starts at Rs 8.77 lakh and goes up to Rs 10.99 lakh. Both vehicles come with Mahindra's 3-year/100,000km warranty, which underlines the faith that the company has in its products. The Bolero has, over the last two decades, held a position of pride in the hearts of millions and the Bolero Neo not only continues that tradition but takes it to an even higher level. For SUV buyers who demand more power, performance, reliability, space and safety, the Bolero and Bolero Neo are, each in their own way and in their own segment, an unmatched proposition.
Copyright (c) Autocar India. All rights reserved.