Best diesel SUVs under Rs 10 lakh in India
Want an SUV within a budget of Rs 10 lakh? Here are your best options.
Published On Jun 26, 2018 10:19:00 AM
3,40,079 Views
Follow us on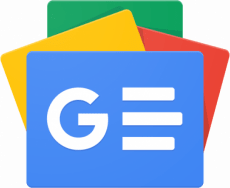 1. Ford EcoSport 8/10
The Ford EcoSport is fresh from a makeover and is all the better for it. The talking point is the completely redone cabin that also gets the latest of features, while the revised suspension improves comfort too. As ever, the EcoSport remains good to drive with tidy handling and a peppy diesel engine. There are a lot of variants on offer but the tempting top version with class-leading safety kit like 6 airbags breaches the Rs 10 lakh mark.
For EcoSport diesel prices:
1.5l Diesel Ambiente MT Rs 8.42 lakh
1.5l Diesel Trend MT Rs 9.16 lakh
1.5l Diesel Trend+ MT Rs 9.56 lakh
1.5l Diesel Titanium MT Rs 9.99 lakh
1.5l Diesel Signature MT Rs 10.99 lakh
1.5l Diesel Titanium+ MT Rs 11.04 lakh
1.5l Diesel S MT Rs 11.89 lakh
2. Tata Nexon 8/10
The attractive Tata Nexon is definitely the value for money proposition in this segment. And, the keen pricing and eye-catching styling are not the only things that make this Tata tempting. Its diesel engine is capable, there's a good balance between ride and handling and the cabin space is surprisingly roomy. There's also plenty of kit on offer. Fit and finish though largely good, could be better, though.
Tata Nexon diesel prices:
Nexon XE diesel Rs 7.19 lakh
Nexon XM diesel Rs 7.84 lakh
Nexon XT diesel Rs 8.40 lakh
Nexon XZ diesel Rs 8.99 lakh
Nexon XZ+ diesel Rs 9.69 lakh
3. Maruti Suzuki Vitara Brezza 7/10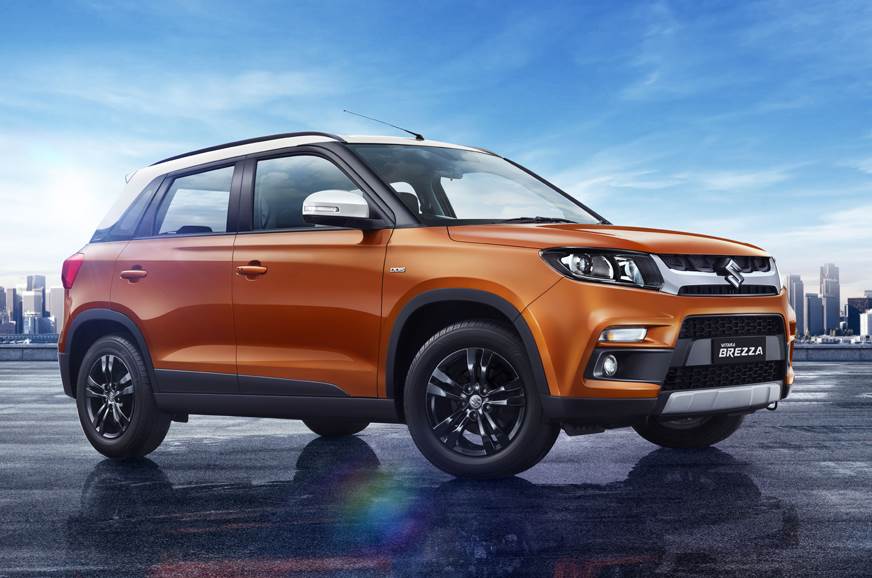 Maruti's compact SUV is a sales champion and that's because like other big-selling Marutis, the Vitara Brezza too gets the basics right - it's efficient, reliable and fairly well priced. The Maruti Suzuki Vitara Brezza scores well on practicality too but the package is not perfect. The noisy 90hp 1.3-litre diesel motor feels outdated and, though punchy, lacks bottom-end grunt.
Vitara Brezza prices:
Vitara Brezza LDi Rs 7.521 lakh
Vitara Brezza VDi Rs 8.04 lakh
Vitara Brezza ZDi Rs 8.82 lakh
Vitara Brezza ZDi+ Rs 9.77 lakh
4. Renault Duster 85PS 7/10
The Renault Duster might be past its prime now but it still makes for a compelling SUV buy in the well-priced 85hp, diesel guise. The engine is very tractable and performance is actually more than acceptable. The Duster also feels tough and rugged and ride quality is very impressive. Where the Duster loses out is in the cabin, which doesn't feel special enough and equipment levels are also down compared to similar-priced SUVs.
Renault Duster 85PS prices:
Standard Rs 8.95 lakh
RXE Rs 9.09 lakh
RXS Rs 9.95 lakh
RXZ Rs 10.89 lakh
5. Mahindra TUV300 6/10
Unlike the three monocoque-bodied SUVs above, the Mahindra TUV300 is built on a hardier ladder frame chassis, and correspondingly feels that little bit more rugged too. The cabin is quite spacious too though comfort isn't the best; the rear-most jump seats take the seat count up to seven but are best left unused. A bouncy ride, mediocre performance and high price also mark the Mahindra SUV down.
TUV300 prices:
T4+ Rs 8.26 lakh
T6+ Rs 8.83 lakh
T8 Rs 9.54 lakh
T10 Rs 9.99 lakh
Also see:
Most fun-to-drive small cars under Rs 10 lakh in India
Best automatic hatchback cars under Rs 6 lakh in India
Copyright (c) Autocar India. All rights reserved.