Best automatic hatchback cars for Rs 8 lakh in India
Want a petrol automatic hatchback within a budget of Rs 8 lakh? Here are your best options.
Published On Sep 05, 2018 02:21:00 PM
2,52,454 Views
Follow us on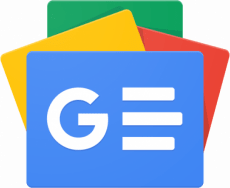 5. Hyundai Grand i10 8/10
The well-rounded Hyundai Grand i10 is a great city car to begin with. A four-speed automatic makes the already-likeable Hyundai even more user-friendly. Updates last year brought with it improvements to the ride quality, as well as more features including a touchscreen infotainment system making the small Hyundai more complete than before. What marks the Grand i10 auto down is its average fuel economy.
Hyundai Grand i10 automatic prices:
1.2 Kappa Dual VTVT 4-Speed Automatic Magna Rs 6.28 lakh
1.2 Kappa Dual VTVT 4-Speed Automatic Sportz(O) Rs 6.94 lakh
4. Maruti Suzuki Swift 8/10
A 5-speed AMT brings the much wanted convenience of an automatic to the Maruti Suzuki Swift. The gearbox isn't the smoothest around but, for average city use, it works well enough. What will also make owners more forgiving of the AMT's traits is the car's excellent fuel economy. Maruti Suzuki has also finally added in a top-spec version of the car so you no longer have to compromise on features.
Maruti Suzuki Swift automatic prices:
1.2 K12 VXI AMT Rs 6.37 lakh
1.2 K12 ZXI AMT Rs 6.99 lakh
1.2 K12 ZXI+ AMT Rs 7.76 lakh
3. Hyundai i20 8/10
Hyundai's new i20 automatic is not only much more affordable than the old one but is also far more efficient. The 1.2-litre petrol engine-CVT combo works well in the hustle and bustle of town but overall performance isn't quite the best. As ever, the high quality cabin is a highlight but it's a pity there's such a big variation in features and prices for the two versions on sale.
Hyundai i20 automatic prices:
1.2 AT Magna Executive Rs 7.05 lakh
1.2 AT Asta Rs 8.23 lakh
2. Honda Jazz 8/10
The Honda Jazz is big on space, big on practicality and, in this automatic form, big on convenience too. Performance is good, gear shifts are smooth and the option to shift via paddleshifters is also something keen drivers will like. Updated for 2018, the Jazz CVT finally gets all the features you'd want but what keeps it from being our pick of the automatics is its price that is on the higher side.
Honda Jazz automatic prices:
V CVT Rs 8.55 lakh
VX CVT Rs 8.99 lakh
1. Maruti Suzuki Baleno 8/10
A smooth CVT gearbox mated to a peppy 1.2-litre petrol engine mean you are guaranteed a stress-free driving experience in the Maruti Suzuki Baleno automatic. And it's big on efficiency too. The cabin is spacious and Maruti has done well to offer three variants so you don't lose out on features if you have the budget for a top-spec car. The mediocre cabin plastics do drag things down though.
Maruti Suzuki Baleno automatic prices:
1.2 Delta AT Rs 7.12 lakh
1.2 Zeta AT Rs 7.72 lakh
1.2 Alpha AT Rs 8.43 lakh
Also read:
Best diesel SUVs under Rs 10 lakh in India
Most fun-to-drive small cars under Rs 10 lakh in India
Best automatic hatchback cars under Rs 6 lakh in India
Copyright (c) Autocar India. All rights reserved.