2018: Year in review
A new partnership, the fulfilment of a dream, an epic drag race, a shocking arrest and an unexpected loss of a great leader, the auto landscape witnessed it all and more in 2018. We bring you the highlights of last year.
Published On Dec 31, 2018 03:46:00 PM
11,017 Views
Follow us on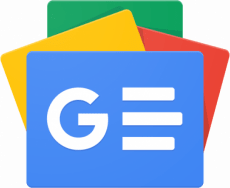 Auto Expo: the hot, the cold and the tepid
The biennial Auto Expo returned to the India Expo Mart, Noida, marking its 14th edition, with over 120 products from over 53 automakers. But many prominent brands were conspicuous by their absence, as Volvo, VW, Ford, Bajaj, Royal Enfield, Harley and Triumph chose to give the show a miss.
However, showgoers did have plenty to look forward to as there were a bunch of exciting concepts on display, along with a couple of new brands and plenty of EVs and hybrids.
The Kia SP Concept was one of the biggest stars of the motorshow as not only was it a launch pad for the Kia brand in India, it also represented the first model to go on sale in 2019.
Maruti's star car was the Future S concept, which showcased an all-new design language and hinted at what future Marutis would look like. One of the highlights of the show was to be found at the Tata Motors stand. Wraps came off the radical H5X concept, which previewed the Harrier. It also showcased the 45X concept, with bold, edgy styling and some eye-catching details. BMW had one of the biggest displays – cutting across group companies BMW, Mini and BMW Motorrad. It took the fight to the Merc E-class LWB with the 6-series GT and also showcased the fire-breathing 600hp M5, i8 Roadster, and all-new X3.
Mahindra and Ford forge joint plans
Mahindra and Ford's 2017 announcement to explore a strategic alliance materialised with the two carmakers signing five MoUs in 2018. As per the agreements, Mahindra and Ford will jointly develop two SUVs – a sub-four-metre model and a larger one. Also part of the plan is an electric version of the Ford Aspire that will use a Mahindra Electric-supplied powertrain. Additionally, Mahindra will supply Ford with BS-VI-ready petrol engines.
Indica bows out
A landmark product for Tata Motors as it was, the Indica was also a major milestone for the Indian automotive industry, being India's first truly indigenously developed car. However, nearly two decades on from its market launch, the Indica was taken out of production in 2018.
The Indica had a fairly chequered existence. Given a rousing reception at its unveil at Auto Expo 1998, the Indica garnered 1,10,000 bookings in the run up to its launch in the month of December of the same year. However, quality niggles in the initial lot of cars quickly took a lot of the fizz away. Tata's 2001 reboot, badged the 'V2', addressed most of the quality issues and eventually helped make the Indica a sales hit. Over the years, the Indica spawned various body styles such as the Indigo sedan, the Indigo Marina estate and the Indigo CS compact sedan, which itself remained on sale until 2018.
Toyota-Suzuki ties deepen
In 2017, Toyota and Suzuki announced the signing of an MoU centred around electric vehicles for India. 2018 witnessed a deepening of ties between the two Japanese manufacturers in India. The carmakers made public plans for the 'mutual supply of hybrids and other vehicles' in India. As per the agreement, Maruti Suzuki will supply the Vitara Brezza and Baleno to Toyota, while Toyota will supply the Corolla to Maruti. The first of the shared models are expected to go on sale in the second quarter of 2019.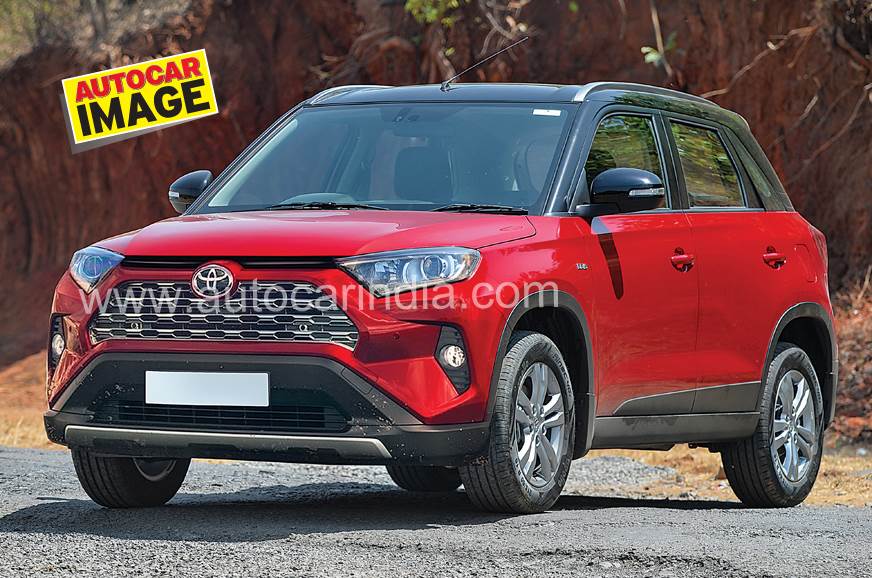 On the face of it, the product sharing is a win-win for both manufacturers. The Vitara Brezza-based model and Baleno-based models will give Toyota a much-needed presence in the hugely popular compact SUV and premium hatchback segments. The Corolla-based sedan, on the other hand, will help Maruti expand its line-up and give the carmaker a premium offering, which would be retailed from the Nexa sales network. Later in the year, the Japanese carmakers also announced that they will take the shared products to markets in Africa, leveraging the existing sales and logistics networks.
Pininfarina: the man and his dream
Mahindra-owned Pininfarina expands from a design house to a carmaker in its own right, in turn realising founder Battista Farina's age-long dream to have a stand-alone range of Pininfarina-branded cars. Led by ex-Audi India head, Michael Perschke, the start-up will begin rolling out high-performance electric vehicles – wearing the Pininfarina badge – from 2020. The first model will be an electric hypercar named Battista (earlier codenamed PF0). Costing up to $2.5 million (around Rs 18 crore), the 1,900hp Battista will use Rimac's powertrain and battery tech. A design concept of the hypercar was shown to select customers at Pebble Beach and will be revealed in full at the Geneva Motor Show 2019. Automobili Pininfarina will follow its electric hypercar with three SUVs, of which the most powerful, PF1, will rival the Urus. The start-up will partner with US-based automotive tech company, Rivian, for the underpinnings of its SUVs. Ex-Formula 1 and Formula E driver, Nick Heidfeld, has been roped in as a development driver.
Skoda in the driver's seat
2018 saw a major shake-up as far as VW Group's India operations go. The VW Group's board approved 'India 2.0' that put Skoda in charge of all product development activities for India. The move will have Skoda develop the MQB A0-IN platform, which is an India-specific derivative of the MQB A0 platform for emerging markets. The first of the products on the platform will be the Indian version of the Volkswagen T-Cross that is being readied for launch in 2020. The Skoda SUV will come first, followed by Volkswagen's own version. Importantly, the Hyundai Creta-sized SUVs will be styled to look quite different from each other. There will be some distinction in their cabins as well. The Skoda and VW SUVs will, however, use the same 1.5-litre turbo-petrol, direct-injection engine that will be offered in 130hp or 150hp form. There will be no diesel versions on offer. Further down the road will come MQB A0-IN-underpinned replacements for the Skoda Rapid and Volkswagen Vento. Skoda is also taking over VW's Chakan plant that will be heavily retooled and expanded with a new production line to manufacture MQB A0-IN cars.
Quadricycles are a go
After years of debate and dispute, the government of India finally notified 'Quadricycle' as a new vehicle category. Specification requirements include a top speed under 70kph, dimensions equal to or less than 3,000mm (length), 1,500mm (width) and 2,500mm (height), and a kerb weight less than 475kg (not including the weight of the gas tank). Notably, vis-à-vis 'cars', quadricycles are subject to different norms for crash safety. The creation of the new category came as welcome news for Bajaj as it has been unable to sell the Qute owing to absence of relevant norms.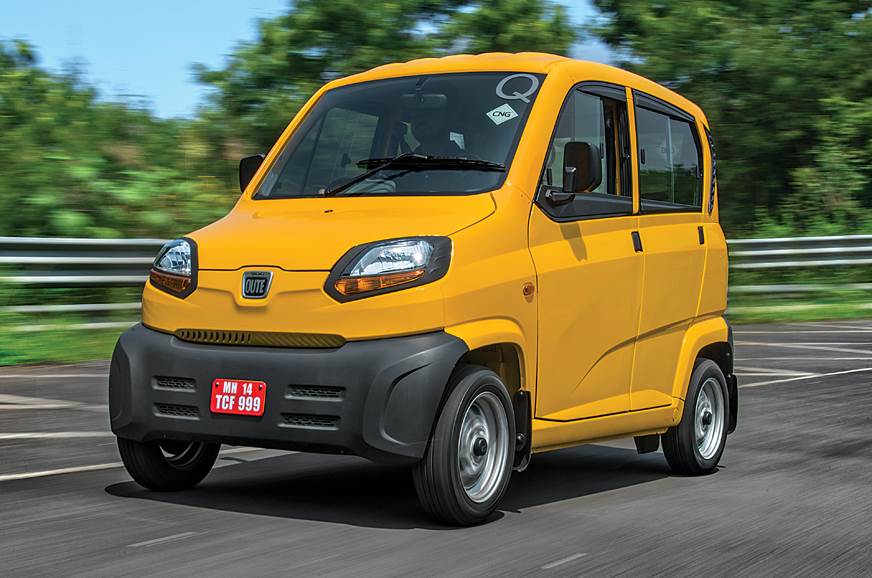 Epic drag race
This was our most audacious feature of the year by a mile, or more aptly a nautical mile.
A drag race between a Lamborghini Huracán Performante and the Indian Navy's MiG 29K.
The Lamborghini, driven by Shapur, was the underdog but it put up a valiant fight. It kept pace with the big bird in the initial bit of the drag, and even nosed ahead for a few moments. But once the MiG's afterburners lit up, it was a one-sided contest. But what a contest it was. Really, one for the ages.
Dieselgate scandal deepens
The Volkswagen emission scandal deepened as German authorities arrested Audi chief executive Rupert Stadler citing "evidence suppression". The 55-year old's role was linked to possible diesel emissions test manipulation from 2012 onwards. In a few months after his arrest, he was terminated from the VW Group, which marked the end of his 28-year career at Audi.
Following his arrest, Bram Schot, Audi's head of sales and marketing, took over on an interim basis but was later appointed as Stadler's replacement and assumed responsibility as chairman.
Stadler, who has been chairman of the firm since 2007, became the seniormost employee to be identified as a suspect while still at his post. Authorities are said to be currently investigating 19 other suspects in relation to the scandal that affected over 11 million vehicles worldwide. Audi admitted to having used illegal defeat devices to manipulate its cars' emissions in November 2015.
RIP Sergio Marchionne
The global automotive industry was rocked by the unexpected demise of Sergio Marchionne, the former chairman of the Fiat Chrysler Automobiles (FCA) Group, in July 2018. Known widely as a turnaround specialist, Marchionne saved Chrysler from the brink of bankruptcy in 2009 and merged it with Fiat to create a profitable entity. Marchionne, 66, suffered complications from a shoulder surgery and, only a few days before his demise, was replaced as CEO and was replaced by Jeep boss Mike Manley.
While, over at Ferrari, Louis Camilleri, chairman of tobacco firm Philip Morris, was appointed the
new chief executive and John Elkann took over as chairman.
Marchionne had spun off Ferrari into an independent division and was still developing its future product plan, which will include the brand's first SUV. Just a few weeks before his death, he outlined FCA's five-year plan, under which he emphasised focus on SUVs, ramped up investments in electric and hybrids and set a roadmap for its brands.
Fuel prices on fire!
Fuel prices touched a record high in 2018, causing significant heartburn to motorists on account of a weaker rupee and higher global oil prices. Diesel scaled to an all-time high of Rs 79.35/litre in
the financial capital of Mumbai in mid-October, while petrol touched
a high of Rs 91.34 in Mumbai in early October.
For the record
Records are meant to be broken, they say. And that's what the grand plan was for the day. We went to the Buddh International Circuit with a certain Mr Narain Karthikeyan with only one mission in mind – to shatter the lap record for a production car around BIC. A special task needs special tools, and Narain's came in the form of a Porsche 911 GT3. A few laps is all it took to get the job done. But we won't give away too much. Watch the video here.
Ghosn arrested
In a shocking turn of events in the tail end of 2018, Carlos Ghosn was arrested on suspicion of financial misconduct, and thereafter removed from his role as Nissan chairman after it was found that he under-reported his salary to Japanese authorities.
The firm said it has also uncovered evidence of his "numerous other significant acts of misconduct" such as personal use of company assets. In fact, a few weeks after his arrest, Ghosn was reported to be formally charged with financial misconduct by Japanese prosecutors. Following Nissan's footsteps, Mitsubishi, too, ousted Ghosn as chairman. Additionally, he also faces charges of aggravated breach of trust.
However, cracks began to appear in the world's largest auto alliance of Renault, Nissan and Mitsubishi, after Renault decided to retain Ghosn as its head, stating that it found no wrongdoing with regard to his pay.
Prosecutors said Ghosn under-reported his salary by $44.5 million (Rs 314.7 crore) between 2011 and 2015; his actual earnings were pegged at $88.8 million (Rs 628 crore) during the period.
According to reports, Ghosn has been kept in a solitary cell, gets 30 minutes of exercise and is allowed two baths a week. He can request blankets and books, but all requests are reviewed by officials and can be rejected. Sheets of writing paper, for instance, have been denied, according to a report.
Safety first
Global NCAP tested five Indian cars over the course of 2018. Tata Motors had a great showing, with its Nexon compact SUV being rated four stars in its first test. The Nexon subsequently became the first Indian car to be rated the maximum five stars in a second round of tests, post safety feature enhancements by Tata. The Nexon's chief rival, the Maruti Suzuki Vitara Brezza, also did well for itself with a four-star rating. Mahindra's new MPV, the Marazzo, also made a strong debut on the safety charts with a four-star rating. On the flip side, the high-selling Maruti Suzuki Swift only managed a two-star rating, while the Renault Lodgy MPV was given a zero-star rating.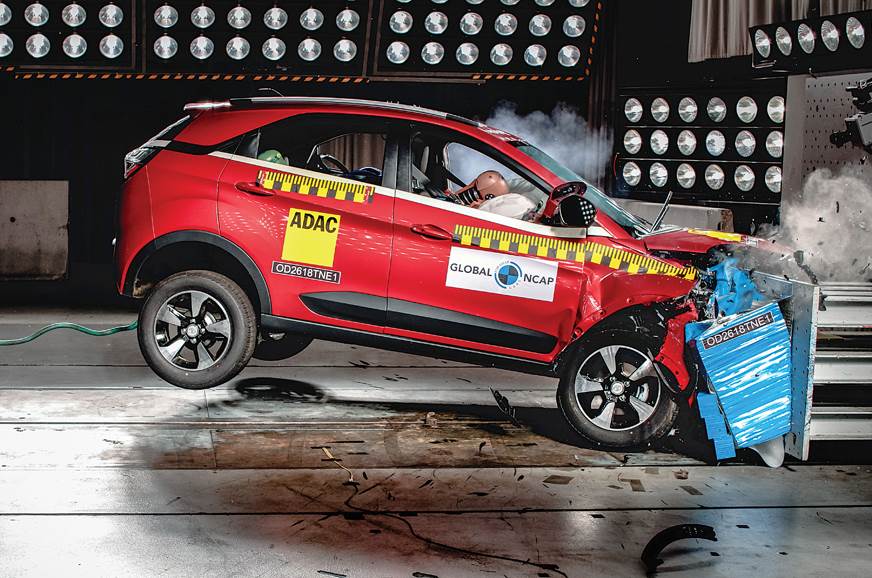 Autocar Awards honour the best
The 2019 Autocar Awards saw 21 cars and 13 bikes lock horns to be crowned Car of the Year and Bike of the Year, respectively. It was a very close contest but Maruti Suzuki and Royal Enfield took the top honours as the Ertiga clinched the Car of the Year award and the Interceptor 650 was crowned Bike of the Year.
But that's not all, the new Ertiga – which is a big step up over the older model and offers more space, comfort, value and desirability – was also adjudged MPV of the Year and Value for Money Car of the Year, while the Interceptor 650 emerged as the pick of the audience, winning the Viewer's Choice Bike of the Year.
Copyright (c) Autocar India. All rights reserved.