The COVID-19 pandemic may have hit 'pause' on motorsport activities around the world, but it has pulled the platform of virtual racing to the spotlight. Initially considered as something restricted to gamers, virtual racing is now attracting some of the most prominent professional racers (both former and existing).
So, if you're looking for your weekly motorsport fix, here are some virtual alternatives that you might want to check out:
F1 Virtual Grand Prix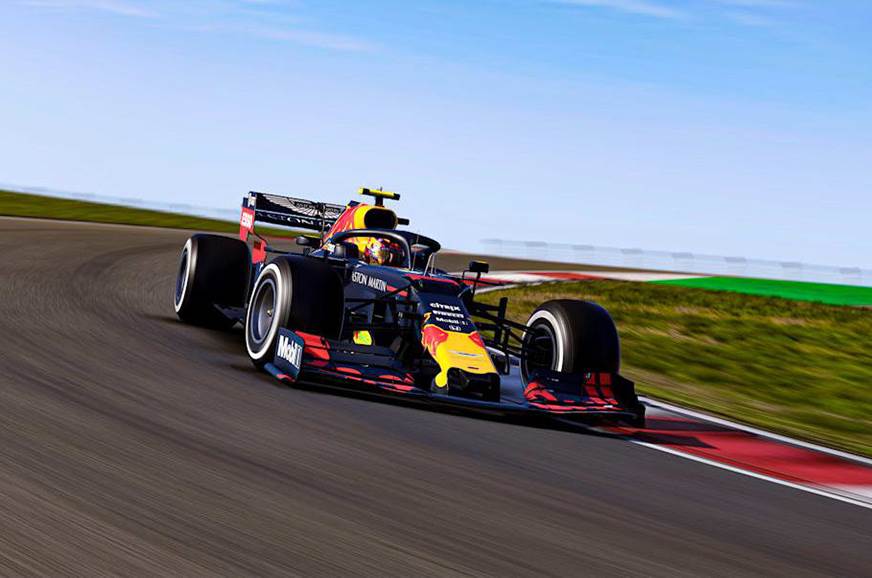 Formula 1 launched its Virtual Grand Prix series to replace its traditional bill of races that have been cancelled or postponed as a result of the pandemic. The virtual racing may not be a satisfying a replacement for the real deal, but it does offer the unique opportunity of seeing existing F1 drivers like Ferrari's Charles Leclerc battling it out against stars in some other fields like English cricketer Stuart Broad, and even Norwegian rally champion Petter Solberg.
Where to watch?
The series is mirroring F1's original 2020 calendar, so the next race will be the Virtual Spain GP on May 10. The broadcast will be available on F1.com and F1's official YouTube, Twitch and Facebook channels.
MotoGP Virtual Race Series
Are you more of a two-wheeler racing enthusiast? MotoGP is running its very own virtual version, with existing heavyweights like reigning world champion Marc Márquez and Yamaha's Maverick Vinales joining in on the action. Last weekend's Virtual Spanish GP event was run on the newly-released MotoGP 20 game, as part of a tie-up with the Two Wheels for Life charity.
Where to watch?
MotoGP hasn't announced its next virtual GP yet, but it's hosting the races on motogp.com, as well as on its official YouTube, Twitter and Facebook channels.
Formula E Race at Home
Formula E has tied up with UNICEF to host a nine-week 'Race at Home' challenge. And unlike the other virtual series, this one features all the teams and drivers from the existing grid. So yes, we do have Indian representation with Mahindra Racing fielding Pascal Wehrlein and Jérôme d'Ambrosio. The format pits these racers against some of the fastest gamers in the world; and there's a tempting prize up for grabs, with the winning gamer securing a highly coveted drive in a Formula E Gen2 car.
Where to watch?
Round 3 will be held on May 9, with live streams available on Formula E's official YouTube, Facebook, Twitter and Twitch channels.
The Race All-Star Series
Emerson Fittipaldi, Juan Pablo Montoya, Rubens Barrichello, Jenson Button – if you're a racing fan, then these names are bound to pique your interest. The aptly titled Legends Trophy pits some of the biggest names in motorsport history against each other on the virtual stage; even the otherwise elusive Sebastian Vettel recently joined in on the action, making his sim-racing debut. Also part of the series is the All-Star Cup, which has racers from F1, Formula E, IndyCar and more battling it out against the world's top sim racers.
Where to watch?
The next round will be held on May 9, and you can catch it live on The Race's official YouTube channel.
Ultimate E
India isn't missing out on the virtual racing action either! With Indian racer Aditya Patel backing the new series, it's no surprise that Ultimate E has attracted some of the best racers across the country – including Arjun and Kush Maini, Karthik Tharani, and even Narain Karthikeyan. But what really sets this series apart is the fact that it's inviting folks at home to join in, be part of the grid and test out their skills against some top-level professional racers.
What do you need to participate?
Ultimate E plans to host several races every weekend across a variety of gaming platforms. So you can head to their official Instagram page for more information on how you can participate.
Where to watch?
The races will be streamed live on Ultimate E's YouTube channel.
Indian Sim Racing League
Sai Prithvi was recently crowed winner of the second season of the Indian Sim Racing League and earned himself a test run in a Volkswagen Motorsport race car (likely the new Polo Cup racer) as a result. The series has participants competing in an FIA-homologated Dallara Formula 3 car, with identical setups using their own simulators, on the virtual versions of a variety of famous circuits like Silverstone and Daytona.
What do you need to participate?
The basic requirements for participation include having a PC with a steering-wheel-and-pedals setup. Those interested in participating can register here.
Where to watch?
Season 3 gets underway on May 8, with the series promising some more upgrades and a more viewer-friendly format. You can catch the live stream here.
Asia Pacific Rally Championship
Here's the chance for you rally fans to compete in the Asia Pacific Rally Championship (APRC). The series will be hosting digital rounds in place of the originally scheduled rallies, which have now been postponed due to the pandemic.
What do you need to participate?
The first round (the International Rally of Whangarei) gets underway today. You can head here to join the Digital APRC – all you need is a steering wheel/pedals linked to a PC, Xbox, PS4 or an Oculus Virtual Reality headset with a gaming console, along with the DiRT Rally 2.0 video game.