TATA NEO (JAYEM NEO)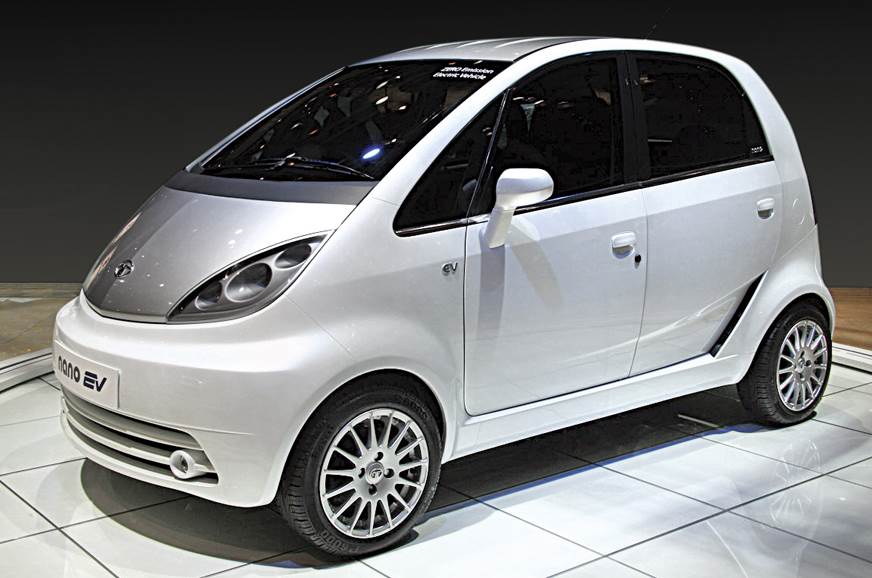 The 'people's car' just got a new lease of life (and a new name) by means of an all-electric powertrain. Called the Tata Neo, this electrified version of the Nano is expected to launch later this year. The Indian carmaker is first targeting the electric taxi segment where players like Ola and Bengaluru-based Lithium cabs use the Mahindra e2o, exclusively. There are two versions of the Neo EV – the fleet or taxi version will come with a modest 48V motor, while the passenger version will get 72V.
We expect the Neo EV to be superior to the Mahindra e2o, offering better performance and a longer range. Price-wise, as well, it should be significantly cheaper than the Mahindra. Back in 2010, Tata Motors showcased a Nano EV concept at the Geneva motor show that came with a super-polymer lithium battery and promised a driving range of 160km per charge.
Coming: 2018
Propulsion system: 30kW electric motor
Price: Rs 6.5 lakh
NISSAN NOTE E-POWER
If India's limited charging infrastructure seems like a bridge too far for electric vehicles, then, Nissan might just have the solution with its Note e-Power. A range-extender hybrid, this electrically driven hatchback gets its battery charged using a small 1,198cc petrol engine rather than a fixed charging socket. Nissan claims that it returns almost 40kpl and its performance is capable to a 2.0-litre turbo petrol engine car. Nissan has already shipped examples of the car to study e-Power technology in the Indian setting.
Coming: Late 2018
Propulsion system: 1.2P + 70kW electric motor
Price: Rs 20 lakh
TATA TIGOR ELECTRIC
Tata Motors recently pulled a rabbit out of its hat by winning a huge order to supply electric vehicles to the government and in the process outbid India's only electric carmaker, Mahindra. The Tigor Electric meets the criteria stipulated by government in its purchase order for EVs and will powered by an electric motor developing 30kW power and will do approximately 150km on a single charge. Whether Tata Motors will also sell the Tigor EV to the general public remains to be seen. Currently, its only competition will be the Mahindra's eVerito electric sedan, against which the smaller and more modern Tigor EV is expected to perform better and cost less.
Coming: 2018
Propulsion system: 30kW electric motor
Price: Rs 12 lakh
TATA TIAGO ELECTRIC
TMETC or Tata Motors European Technical Centre is fast turning out to be a hotbed for developing the brand's future technologies – electric vehicles, autonomous vehicles, you name it! Recently the centre unveiled an electric version of the Tiago hatchback that uses a liquid-cooled 85kW electric drive motor tuned to develop 200Nm of torque, a top speed of 135kph and 0-100kph in around 11sec. However, this powertrain is more of a technology showcase and may not make it to the market, as of now. For India, the electric Tiago is likely to share a similar powertrain with its sibling, the Tigor electric, making 30kW of power and offering a driving range of around 150km.
Coming: Early 2018
Propulsion system: 30kW electric motor
Price: Rs 11 lakh
Also see:
New cars for 2018: Upcoming sedans
New cars for 2018: Upcoming MPVs
New cars for 2018: Upcoming SUVs