Global NCAP commends Government of India's push for road safety
Published On Sep 30, 2018 06:00:00 AM
6697 Views
Follow us on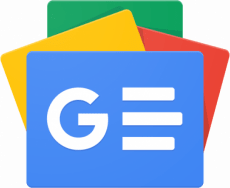 The Government of India was awarded the Innovation Award for its adoption of the new vehicle safety regulations.
The Government of India has received the 'Innovation Award' at the 2018 Global NCAP awards held in New Delhi. The Institute for Road Traffic Education (IRTE) also received an award for 'Consumer Champion' at the awards ceremony.
According to the Global NCAP, "The Government of India acted decisively to implement new vehicle safety regulations that represent a highly innovative initiative for such a major emerging automobile manufacturing nation." The Government was commended for its adoption of new front- and side-impact crash test norms for cars, the introduction of speed warning devices as well as mandating automatic headlights and ABS on two-wheelers.
The Delhi-based Institute for Road Traffic Education (IRTE) was also presented with the 'Consumer Champion' award. The IRTE has been the Global NCAP's partner in the Safer Cars for India project since 2014 and has provided essential support to this end. IRTE President Dr Rohit Baluja has been a stalwart of the safety programme for India.
Dr Adrian Lund, who retired as the President of USA's Insurance Institute for Highway Safety, also received an individual award. Global NCAP shared, 'Among the major impacts of the IIHS under Dr Lund's leadership has been research supporting the implementation of graduated driver licensing laws, a federal mandate for electronic stability control on passenger vehicles, the development of the small overlap frontal impact test, and the adoption of a voluntary commitment from every major automaker in the USA to make autonomous braking a standard feature on virtually all of their vehicles by 2022.'
The Global NCAP is hosting its first ever World Congress in Delhi from September 26-29, 201. The Congress will bring together the community of NCAPs worldwide to share experience about independent consumer vehicle safety rating.
Also see:
Maruti Suzuki Vitara Brezza, Renault Lodgy GNCAP crash test video
India's safest cars under Rs 10 lakh as rated by GNCAP
Copyright (c) Autocar India. All rights reserved.
What do you think about this News