BMW i3 electric car unveiled
Published On Jul 29, 2013 10:44:00 PM
2657 Views
Follow us on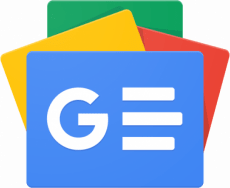 BMW says the i3 will be the first in a complete range of alternative drive models to be sold under its new i brand.
BMW kicked off a high stakes bid for electric vehicle supremacy in lavish style this week with the global unveiling of the definitive production version of the i3 – the first of what the German carmaker promises will be a complete range of alternative drive models to be sold under its new i brand.
In simultaneous presentations held in London, New York and Beijing, BMW board members revealed the innovative electric car, a contemporary-styled hatchback that remains faithful in basic appearance to the earlier i3 concept revealed at the 2011 Frankfurt motor show but adopts a five door bodystyle in place of the original three door arrangement for added practicality and ease of entry to the rear.
Conceived under the working title Mega City Vehicle – a name meant to focus attention on its suitability for urban driving, the i3 represents a number of firsts for BMW, which is reputed to have spent up to €2 billion (over Rs 15,000 crore) in research, development, testing and production processes for the new four-seater.
Continued..
Included among the innovations adopted on the BMW i brand's initial model is a lightweight inner body structure made entirely out of carbonfibre. At 1195kg, the i3 weighs 90kg less than the existing 114i despite using a battery that is claimed to weigh a significant 230kg. The inherent strength of the assembly used to support its carbonfibre reinforced body panels has allowed BMW's design team to do away conventional B-pillars and provide rear-hinged coach style doors at the rear.
At 3999mm in length, 1775mm in width and 1578mm in height, the i3 is 326mm shorter, 10mm wider and 158mm taller than the second-generation 1-series hatchback. It rides on a chassis whose wheelbase is 120mm shorter than that of its existing entry level model at 2570mm, providing the new electric car with relatively short 707mm front and 722mm rear overhangs.
The i3 is the first series production BMW to rely purely on electricity for propulsion. But in a move harking back to the company's most illustrious combustion engine models, it eschews front-wheel drive for a more traditional rear-wheel-drive layout in the interests of interior packaging, low speed maneuverability and what officials describe as class-leading steering response.
Continued..
Power is provided by a synchronous electric motor mounted within an aluminium sub-assembly above the rear axle. The in-house produced unit, known under the BMW eDrive banner, provides 168bhp and 25.4kgm torque. Drive is sent through a single ratio gearbox mounted to the end of the electric motor, offering the choice of three driving modes: Comfort, Eco Pro and Eco Pro+.
Electric energy to run the motor is provided by a 22kWh lithium ion battery produced by Samsung and bearing a warranty valid for up to six years or 100,000 miles. It consists of 96 individual cells mounted within the flat floor structure and has been design to allow the replacement of damaged cells on an individual basis. By packaging the battery as low down in the i3's carbonfibre body structure as possible, BMW claims to have achieved a centre of gravity lower than that of the X1.
According the EU mandated electric car power consumption test, the i3 requires an average 12.9kWh/100km, providing it with an overall range of 190km in comfort mode.
In its most efficient state in EcoPro+ mode, in which it is limited to a top speed of 80kph, the new BMW is claimed to provide a zero local emission range of up to 200km. In studies with the earlier limited production Mini E and BMW 1-series ActiveE, BMW identified a global average range of 40km with participating customers.
Continued..
A range extender (REX) option that acts as a generator to provide electricity to the battery whilst on the run will be available, providing a more than 60 percent increase to the i3's theoretical range in Eco-Pro+ mode.
The range extender uses a 650cc two-cylinder petrol engine borrowed from BMW's C650 CT maxi-scooter producing 25bhp and 5.6kgm of toque and mounted longitudinally at the rear next to the electric motor and a nine litre fuel tank sited within the floor at the base of the front bulkhead. There is no direct drive to the wheels, merely the generation of electricity. So configured, the i3 weighs an added 120kg at 1315kg and is claimed to require an average 13.5kWh/100km, with the petrol engine rated at 166kpl for average CO2 emissions of 13g/km on the EU test procedure.
With a power-to-weight ratio of 151bhp/tonne in EV (electric vehicle) configuration, the i3 boasts official 0-60kph and 0-100kph acceleration times of 3.7sec and 7.2sec together. In REX (range extender) configuration with 128bhp/tonne, the times are put at 3.9sec, 7.9sec and 5.5sec. Both variants boast a top speed limited to 150kph
Recharging of the battery is through plug in means. BMW claims it takes less than 30mins to achieve an 80 percent charge on a 50kW charger – as found at many public recharging stations in the UK, and a rather less impressive eight hours on a domestic power socket, which typically operates at 9kW. A tub underneath the short front bonnet provides stowage space for the recharging cable. Aggressive recuperation of kinetic electricity in EcoPro+ mode is claimed to generate up to 50kW.
Continued...
The i3 rides on a bespoke aluminium chassis with a MacPherson strut front and five-link rear suspension. The steering, shared with the upcoming new-generation Mini, is a power assisted electro-mechanical arrangement that with a nominal 2.5 turns lock to lock give the new BMW a relatively tight 9.9 metre turning circle. As with its more traditional models, the German car maker claims a perfect 50:50 weight distribution.
The standard cast aluminium wheels are 19-inch in diameter and come shod with ultra narrow 155/70 profile tyres – a combination BMW claims provides a significant reduction in both air and rolling resistance together with greater side wall compliance and similar grip levels to more conventional 16-inch wheels with 225/55 rubber. Buyers will also be able to specify larger 20-inch wheels with 155/60 front and 175/50 profile tyres.
Inside, the i3 provides dedicated seating for four on manually adjustable seats within a highly contemporary styled cabin close in appearance to the i3 concept. The front seats are mounted 170mm higher than those in the 1-series at 670mm, with the rear seats mounted even higher still. Boot capacity is hampered by the rear mounted drive system and high floor; with a nominal 260 litres the i3 offers 100 litres less than the 1-series.
The i3 will be produced on a dedicated production line at BMW's Leipzig plant in Germany in both left- and right-hand drive guises. Sales are planned to get underway this week, with the first UK deliveries slated to begin in November. Along with the new car, BMW has also developed a wide range of multi-media applications available through its ConnectedDrive suite dedicated to taking the electric car to a whole new level of efficiency while providing a new facet to everyday motoring via connectivity solutions that allows the i3 to be networked with other forms of public transport as part of a broader mobility initiative.
Copyright (c) Autocar UK. All rights reserved.