Big Boy Toyz (BBT) has launched a new smartphone app that will allow potential buyers to look through their selection of used cars, and even make bookings and payments through the app. Digital sales platforms have almost become the norm due to the global pandemic, and the high-end used car market is no different.
The app is free to download and available for Apple and Android phones. Some of the highlights include a large selection of interior and exterior images, detailed specifications, a 360-degree viewer, walkaround videos and a comparison module. Potential customers can also look through the service history (one of the most important things when buying a used car) while potential sellers can also get their cars vetted via the application.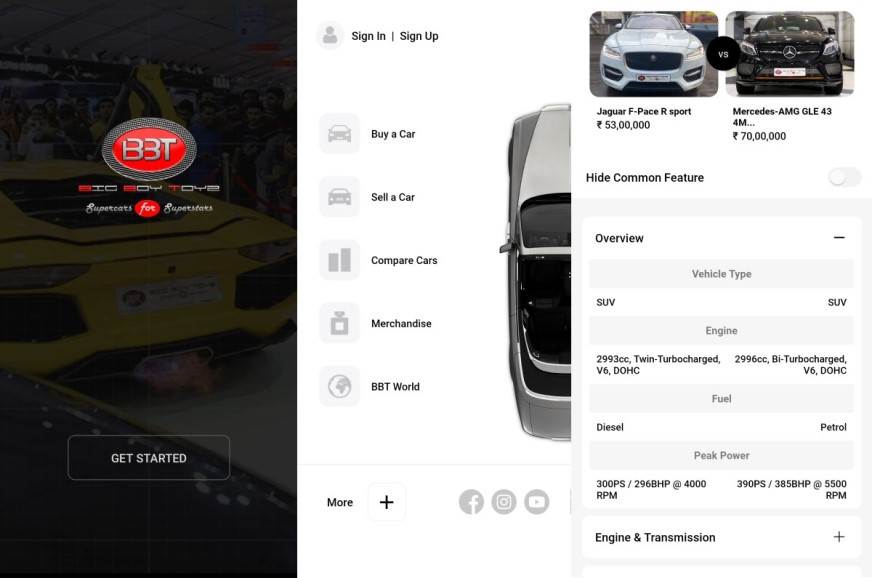 After a quick look through, the Big Boy Toyz app is quick to load and smooth to use, though a strong internet connection is necessary. The selection of used luxury and performance cars on offer is more than one would expect, but not all have a 360-degree view or a walkaround video yet.
The pre-owned luxury car dealer is pursuing the online and digital sales model quite fervently. BBT had had reported that, back in January 2020, its e-booking initiative generated nearly 50 percent of itstotal Rs 250 crore sales revenue.
Also see:
Could COVID-19 fuel a used car boom?
MG pre-owned vehicle dealership network launched in India
OLX introduces franchisee model for pre-owned car dealerships