Could COVID-19 fuel a used car boom?
A dire need to maintain social distancing could force public transport users to shift to personal mobility. We analyse what's in store for the used car industry once the nationwide lockdown is lifted.
Published On Sep 02, 2020 08:00:00 AM
11,599 Views
Follow us on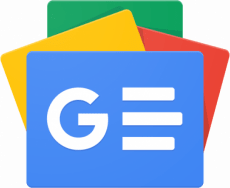 The COVID-19 pandemic has disrupted human life and all forms of economic activities, not only in India, but all across the world. To contain the spread of this virus there is an absolute need to maintain social distancing in society, but implementation of social distancing in India comes across as a serious challenge, especially in densely populated cities, where a large percentage of the population relies upon public transportation and shared mobility. Several research reports and surveys indicate that, going forward, an increasing number of respondents are willing to opt for personal transport. Experts suggest that the need for personal mobility is likely to drive demand for used cars, followed by two-wheelers and budget new cars, in the short term. We take a closer look at what the used car market will be facing in the months to come.
A GROWING USED CAR MARKET
The used car market in India was valued at USD 24.24 billion in 2019, and was expected to grow at a compounded annual growth rate of 15.12 percent over 2020-2025, as per a report by Grant Thorton. The unorganised sector in this industry constitutes a lion's share of 82 percent, although several organised players have entered this highly profitable space. These include new-car manufacturers, among which are luxury brands like Mercedes-Benz, BMW and Audi. Two of the largest players in the organised used car retail business – Maruti True Value and Mahindra First Choice Wheels Ltd. – sold 4.19 lakh and 2.5 lakh units, respectively, in FY2019-2020.
Mahindra First Choice Wheels Ltd. claims that around 42 lakh used cars exchanged hands in India during FY2020. This number indicates an industry growth of 5 percent, compared to FY2019, which witnessed a trade of around 40 lakh cars. Reports estimate the current used car market in India to be 1.2-1.4 times larger than that of new cars, and Maruti True Value forecasts this to grow even further, to 1.5-1.7 times. While the reduction in GST – from 28 percent to 12-18 percent – in 2018 has been one of the key factors to boost used car sales, the constantly rising prices of new cars (owing to newer technology, cleaner emissions and better safety) remains one of the core factors to steer buyers in the direction of pre-owned vehicles.
Ashutosh Pandey, CEO and MD, Mahindra First Choice Wheels Ltd. reveals that, in the pre COVID-19 phase, cars priced between Rs 3-6 lakh accounted for 50 percent of used car sales, and it's likely to remain the same going forward. "This would still be the most preferred price point because there seems to be down-trading to the extent of 10-30 percent; so even customer who were in higher range earlier would now trade in this segment."
"Research has shown that consumers who were, in the beginning of the year, willing to purchase new cars, are gradually opting for pre-owned vehicles due to budget cuts and also because pre-owned cars are value for money," states Jatin Ahuja, founder, Big Boy Toyz (BBT), a premium luxury used car retailer.
Compact cars account for majority of the demand, and a high percentage of used cars sold are four to five years old. Niraj Singh, CEO and co-founder, Spinny, an organised used car retailer, opines, "The price segment below Rs 4 lakh for premium hatchbacks and compact sedans is the most popular segment in the used car industry in India. It is likely to remain the same post the lockdown as people would be more looking to spend on cars as a need-based purchase." Further he adds "A car would be evaluated as a need in most households than an aspirational purchase."
Rs 3-6 lakh price segment accounts for 50 percent of used cars sales in India.
NEED-BASED BUYING
Even before the COVID-19 crisis, India's economic scenario was shadowed by dark clouds of uncertainty, leading to unfavourable consumer sentiment. Explaining the co-relation between demand and consumer sentiment, a spokesperson for Maruti True Value says, "A car is a discretionary, big ticket item in India, and the purchase decision heavily depends upon sentiment. If sentiments are positive, cars will sell. Anything which brings positive sentiment in the market will surely help in car sales." Furthermore, economic activities have taken a blow during the nationwide lockdown – businesses all across the spectrum are forced to trim expenses and restructure in order to sustain. Salary cuts and layoffs are a grim reality of the hour, and an Ipsos survey indicates that the second-most worrisome factor in India is unemployment, the first being COVID-19.
In this gloomy scenario, where analysts and credit rating agencies have raised a red flag, experts suggest that buying luxury items such as a car, especially for the salaried class, is low priority (unless absolutely essential), as it could pose as an additional financial burden upon individuals among other expenses and loan payments.
Addressing a webinar conducted by All India Car Dealers Association (AICDA), Harshal Desai, associate director, Group Landmark, commented that in the short term, or immediately post lockdown, there will only be need-based buying in the used car business. According to him, it is only during the festive season that the used car market will gradually gain momentum.
GLOBAL TRENDS
Addressing the nation, the Prime Minister of the United Kingdom, Boris Johnson, categorically urged the people "avoid public transport" and further emphasised the dire need to switch to personal mobility in order to maintain social distancing and prevent the spread of the virus. Moving focus to China, a report by Shenzhen Urban Transportation Planning and Design Research Center indicates that subway usage has reduced to a mere 34 percent as compared to a similar period in the previous year; whereas the average vehicular traffic in the city has significantly increased in the fourth week post the lockdown.
Several surveys and study reports from around the globe reveal a preference shift in favour of personal transport post the COVID-19 crisis. A survey by Ipsos revealed that 66 percent of respondents in China would opt to commute by personal cars after the COVID-19 crisis, 32 percent higher than the pre-COVID-19 phase. While these might not absolute indicators of a trend that our country is likely to follow, findings from various surveys in India reflect a similar pattern.
CONCLUSION
To summarise, although consumer sentiment and their purchasing power seem to have been crippled by the COVID-19 pandemic, a growing need for social distancing and concern over the hygiene of public transport are likely to increase the number of road users; and if estimates prove right, familiar cars, rather than brand-new models, will satisfy user demand.
Copyright (c) Autocar India. All rights reserved.