Best cars at Auto Expo 2018
Published On Feb 08, 2018 04:38:00 PM
Auto Expo 2018 is a go. We've compiled a list of all the important, eye-catching and desirable cars and concepts on display.
We've had a busy day and a half, reporting on all unveils and launches at Auto Expo 2018. And it's been quite the show so far. On display are mad concepts, new models that you would be able to buy soon, as well as the odd racing machine. Here are some of the cars you just can't afford to miss at India's largest motor show.
Tata H5X concept
The radically styled H5X concept is easily one of the stars of the show. It's big, bold and unlike any other Tata SUV you've seen before. The SUV carries Tata's latest Impact Design 2.0 design language and is an attention-grabber. The good news? The concept previews a production SUV that Tata Motors is working on.
Tata 45X concept
On display in a glass showcase, the 45X concept marks the next huge leap for Tata Motors' hatchback design. The sleek 45X has a confident stance, with many fantastic elements such as the bolder interpretation of Tata's famed 'humanity line' at the front. Light-catching surfaces have been used to great effect to make this Tata concept a looker.
Tata Racemo EV
The unique Racemo wowed at the 2017 Geneva motor show, and it's on display at the Auto Expo 2018 too. It's small, tight and just right. And it's got butterfly doors too! Tata designers really went to town with the looks of this one. Interestingly, the Racemo has made its India debut in EV guise.
DC TCA
DC Design's sleek new TCA sportscar is also the design firm's most sophisticated car yet. It uses titanium, carbon-fibre and aluminium in its construction (hence the 'TCA' name) and has some impressive specs as well. Power comes from a 320hp mid-mounted 3.8-litre V6 that helps the TCA charge from 0-100kph in 4.5 seconds.
BMW i8 Roadster
Visual drama. That's what the BMW i8 Roadster is all about. The drop-top version of the i8 coupe, the Roadster is drop-dead gorgeous and even gets upward-opening doors for added impact. Like the coupe, it runs a hybrid powertrain, with a combine power output of 374hp. Oh, and the India launch is this year.
Maruti Concept Future S
Maruti knows a thing or two about small cars. And it's also seen big success with the Vitara Brezza compact SUV. So why not offer more on the winning formula? The Concept Future S points to a tall, SUV-inspired hatchback that will be big on space. Word is, the production model will be out within this year.
Kia SP Concept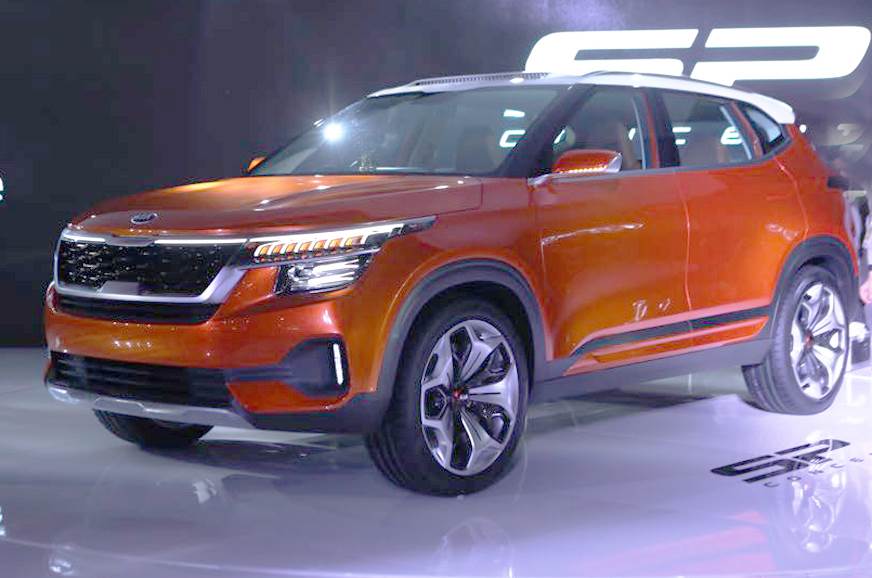 Take a close look at the SP Concept because this is the best pointer yet of the Korean carmaker's first model for India that will go on sale in 2019. The SP Concept is a smartly turned-out SUV with the right proportions. The final product will be a rival to Kia's parent company, Hyundai's Creta. We can't wait for this one.
Kia Stinger GT
Kia has its entire international line-up on show at Auto Expo 2018 but of all the models, Stinger GT is the one that will get your pulse racing. It's got a sexy silhouette and looks very different to the Bimmers and Mercs it competes with. It's got the go to match the show too. Power comes from a 370hp, 3.3-litre V6 petrol engine. Pity India won't be getting the Stinger.
Mahindra Stinger concept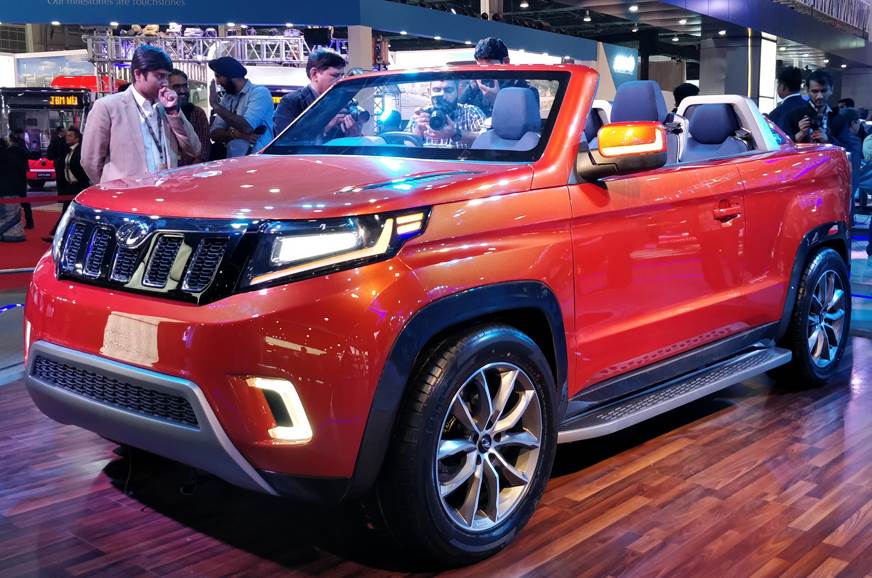 Mahindra is known to surprise at the Auto Expo and this time around the quirky Stinger SUV convertible concept did the honours. It's interesting in looks, and does have some neat elements like the semi-exposed spare wheel at the rear. Show enough appreciation for it and Mahindra might just bring the Stinger concept to reality.
Mahindra Rexton
We were the first to tell you the new-gen SsangYong Rexton would sport the Mahindra badge for India, and things were made official at the Auto Expo 2018. However, there's still a question mark on whether the Rexton name would be retained. Whatever the name may be, this is a smart-looking SUV and it launches in India within 2018.
Honda Amaze
The second-generation Amaze has made its debut at the Auto Expo 2018 and you'll probably agree that this one is more visually pleasing than the model it replaces. The cabin also takes a big step up in quality, while retaining the same level of roominess. The powertrain will be carried over but the news is the unique option of a CVT for the diesel engine version.
Hyundai Kona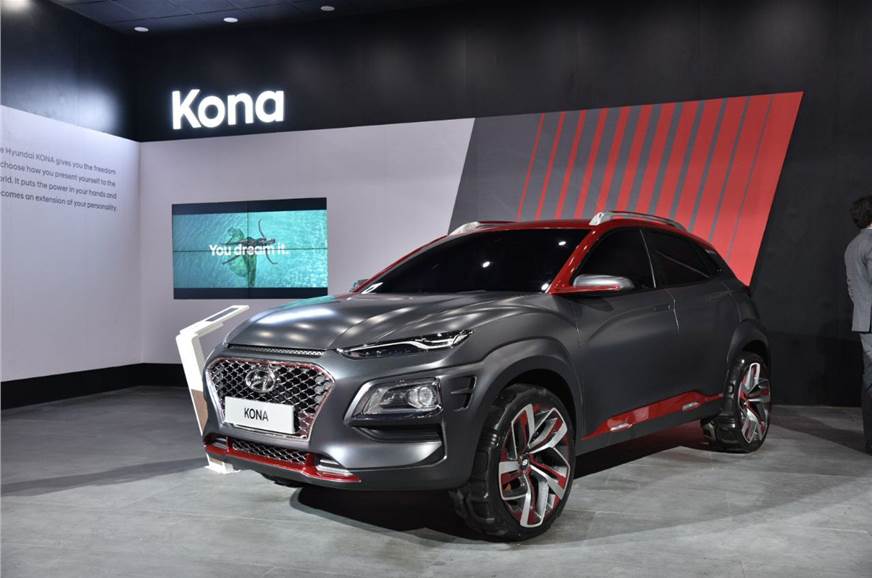 Hyundai has brought the Kona to the Auto Expo 2018. To give a brief background, the Kona fills the role of a small SUV in Hyundai's international line-up. It is a fairly premium model and rather stylish too. Take a close look at it because it could just be headed our way in the future in an all-electric form.
Toyota Yaris
Toyota's Honda City-fighter is here and it's called the Yaris. It has its interesting angles, and promises to score big with its practical cabin. It will come powered by a 1.5-litre petrol engine, and there will be a CVT option on offer as well. Toyota's proven reliability and ease-of-ownership are sure to be big draws for buyers too.
Renault Trezor concept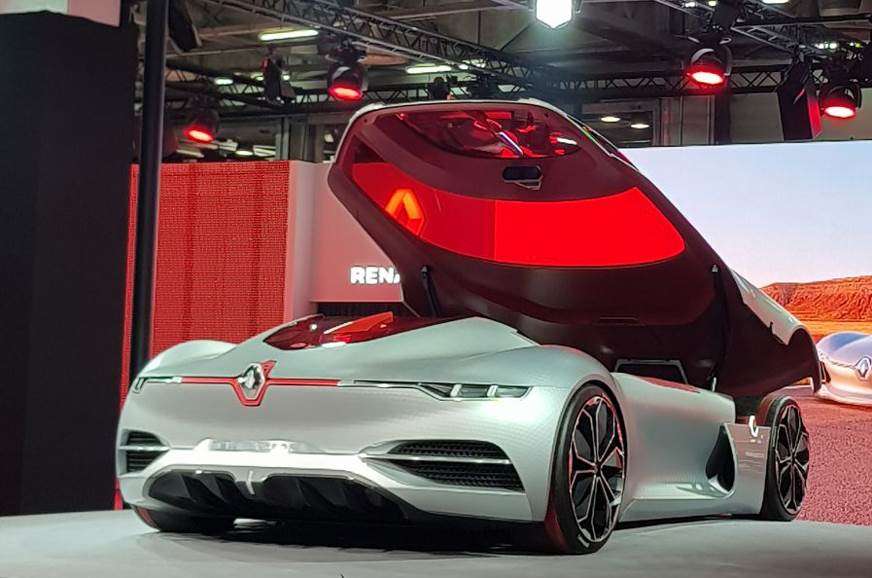 Renault's Trezor looks like it belongs to the future. Impossibly low, and remarkably sleek, the Trezor has more than meets the eye. Access to the cabin is not via conventional doors but a canopy that lifts upwards. The Trezor is just one of those concepts you'd hope would make production.
Mercedes-Benz E-class All-Terrain
For those who are open to the idea of taking their E-class into the rough, Mercedes has the E-class All-Terrain. It's a rugged version of the E-class estate with enhanced ground clearance and all-wheel-drive hardware as well. It will be launched in India soon too. Adventurers get those cheque books ready.
Mercedes-Maybach S650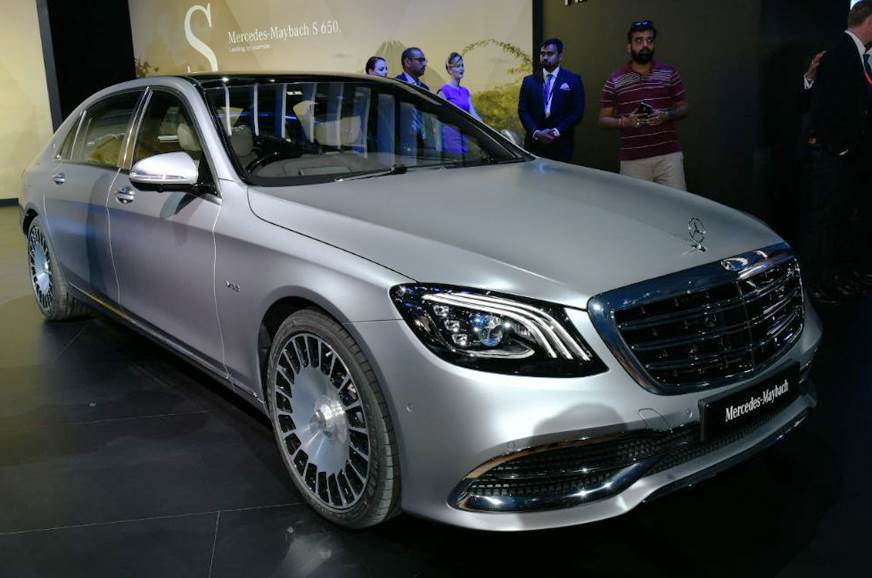 In a world of downsizing, the Mercedes-Maybach S650 comes as a welcome break. It's powered by a 6.0-litre V12 petrol engine that makes, hold your breath, 1,000Nm of torque. Performance promises to be effortless, as it should be in what is the ultimate expression of Mercedes luxury.
Also see:
Bestcars atAutoExpo2018image gallery
What do you think about this News