2018 Goa Vintage Bike and Car Festival on April 29
Published On Apr 24, 2018 06:20:00 PM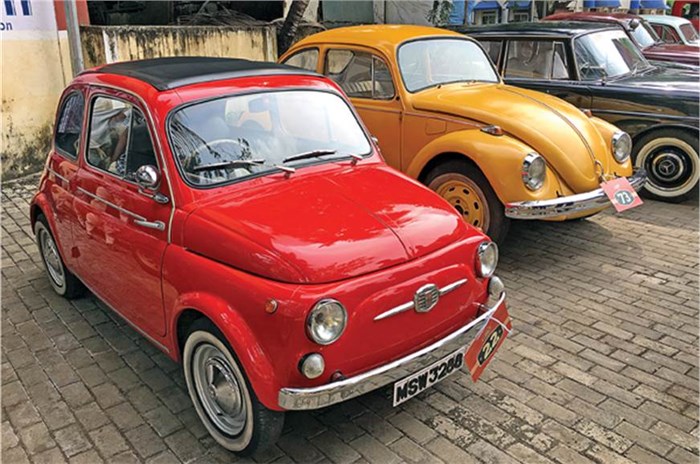 Goan fiesta for vintage and classic automobiles to be held on April 29, 2018, in Panaji.
When you think of Goa, the mind usually conjures up vivid images of sun-kissed beaches, an abundance of natural beauty, gorgeous architecture, delicious food and wine, the sound of music and people grooving to the beat. All this already makes Goa one of the most sought-after tourist destinations in this country – and the world. But now the Goa Tourism Development Corporation (GTDC) has just added one more reason for you to get to the state widely known as the 'Pearl of the Orient.'
It is not commonly known, but Goa has quite a rich history when it comes to vintage cars and motorcycles. Until its liberation from the Portuguese in 1961, this coastal state was one of the few places in India where a person could still import vehicles from almost anywhere in the world.
To celebrate the Goa's rich history of automobiles, GTDC is organising the 2nd edition of the Goa Vintage Bike and Car Festival. Aimed especially at vintage and classic car and bike owners (in addition to automobile aficionados in general), the event will display entries from Goa as well as from other parts of the country. The event has been curated byAshvek Vintage World and issupported by the VCCFI (Vintage and Classic Car Federation of India).
Many fine examples of cars and bikes of that era and more will be on display at the Inox Courtyard in the old Goa Medical College precinct – an iconic heritage structure that dates back to the 1800s. The same venue is also home to the annual International Film Festival of India (IFFI) and in addition to its large scale and majestic façade, it offers some stunning vistas of the river Mandovi as it merges into the Arabian sea.
Over 50 motorcycles and over 65 cars are expected to participate (including entries from other states) turning this festival into a national event. In fact, around 20 entries are expected to drive in from Mumbai and Pune specifically to be a part of this event.The parade will be led by over 25 Harley Davidson Motorcycles HOGs Chapter of Goa.
The 2018 Goa Vintage Bike and Car Festival parade will be flagged off from Inox courtyard on Sunday morning. It will then make it way through Campal, around the Miramar beach circle, back into Panaji, alongside the picturesque and world-renowned river promenade along the Mandovi en route to the Patto cruise boat pier and finally culminate at the starting point. All along the way, the rally will pass through scenic vistas and stunning heritage architecture while capturing a sense of the Goan joie de vivre.
In a bid to facilitate the easy movement of participants prized cars from the neighbouring state of Maharashtra into Goa, the event has also tied up with Konkan Railway Corporation Ltd. The organisers, GTDC, are offering a number of ways to transport cars from Mumbai and nearby places. GTDC is offering special concessional rates on stay and accommodation at their hotels and guest houses for participants driving in from outside the state.
Eligibility criteria for the event are as follows:
No entry fee
Cars
Vintage and Classic class - All cars Indian or imported manufactured upto 1987.
Modern Classic cars – All cars Imported of CKD manufactured from 1987-1997.
Motorcycles
Vintage and Classic – All motorcycles and scooters, Indian and imported manufactured upto 1987.
For more information contact the following:
Mobile numbers: 7720842224/ 7722023767;
Email: goavintage2018@gmail.com
Also see:
2016GoaVintageBike andCarFestival report
What do you think about this News