The Parani M10 is an ideal entry-level Bluetooth communicator.
If you're looking to buy your first communicator, then you probably want something that doesn't break the bank. The big brands (Sena, Cardo, etc.) demand a hefty minimum sum of around Rs 12,000. At the opposite end, you can pick up lesser known devices for around Rs 3,000 to 4,000, but these are usually of Chinese origin and they are either badly built, incomprehensible to operate, poorly performing, or a combination of these. Filling the void is the Parani M10, offering a middle ground at Rs 5,999.
Parani is backed by Sena, which ticks the peace-of-mind box. That said, it can't pair with full-blown Sena devices, so the four-way intercom works only with other Parani devices. The good news is it is truly a four-way duplex intercom system. All four participants can speak and hear each other simultaneously, unlike most cheaper devices that allow you to pair with multiple communicators but only converse with one at a time.
Type-C charging port covered by rubber flap.
With the M10, a two-way intercom connection offers the best sound quality and battery life, while three- or four-way sees a slight, yet discernible drop in both. Setting up a two-way intercom is pretty straightforward, and sound quality is faultless. Noise cancellation and clarity of the mic pickup are excellent – whether you're talking over the intercom or on a phone call, the person opposite will find it very difficult to tell that you're aboard a motorcycle. Setting up a three- or four-way intercom is a more tricky affair, but once you've got it going, it works seamlessly. Even with four users hooked up, sound quality is more than acceptable, and the battery holds up for at least 5 hours. A full charge takes a little over an hour.
Intercom range is highly dependent on clear line of sight. In dense traffic, you can ride around 300- 400m apart before the connection starts to falter. Out on the highway, with fewer obstructions and straighter roads, the range is closer to 800-900m.
Phone calls are a slightly less satisfactory experience. At city speeds, everything is perfect, but beyond 90kph, it becomes hard to hear the opposite person even at maximum volume. This will differ slightly depending on how good your helmet's noise insulation is, and how well you're able to place the earpieces.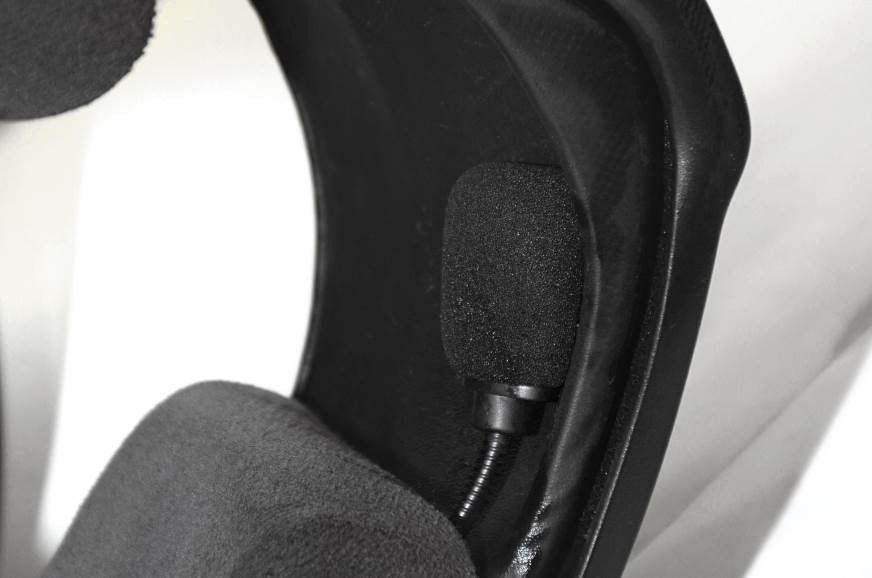 Mic clarity is excellent.
The quality of music playback is decent enough. Sound is fairly well-rounded but slightly treble-heavy. This can be rectified by the equaliser on your phone, but only to some extent. An underrated advantage of having a system like this is being able to receive navigation prompts while riding. With the M10, they're delivered clearly and in a timely manner.
As an entry point into the world of Bluetooth intercoms, it's hard to fault the Parani M10. It isn't a flawless product, but the fundamentals are in place –it's well built, easy to use and backed by a big name. With a pretty reasonable Rs 5,999 price tag, the M10 comes across as good value for money too (you'll have to shell out more than three times the cash to get a four-way intercom compatible unit from Sena).
Where: www.customelements.in
Price: Rs 5,999
Also see: