Yamaha's new Blue Core tech explained
Published On Jul 02, 2014 07:17:00 PM
1010305 Views
Follow us on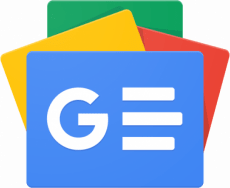 Yamaha has a new tech with a new name, but what's it really about?
Yamaha's new 'Blue Core' technology is a combination of engineering enhancements that the company is positive has helped make the FZ 14 percent more efficient than before, without sacrificing performance. So, what is at the heart of the new Blue Core engine?
Blue Core's gains are derived from three focus areas – improvement of combustion efficiency, reduction of power loss and more precise control of fuel supply. Externally the only obvious change on the FZ's motor is the fuel-injector in place of a carburettor. The closed loop fuel-injection system provides precise control of fuel supply; however, Yamaha claims that in the future the Blue Core philosophy will be applied to non-FI engines in the portfolio as well. On the inside, Yamaha's Indian R&D arm has made extensive changes to improve combustion efficiency. The two-valve head has a new design for the intake port and the formerly offset valves are now aligned for better flow. The combustion chamber has also been optimised for better burning.
If you look at the specs, you will notice that the now 149cc V2.0 FZ-FI bike's peak power of 12.9bhp and peak torque of 1.3kgm are lower than before. This is partly because displacement has dropped marginally to 149cc because the bore has been reduced to 57.3mm, reducing friction. The knock on effects reach further, as you gain a lighter piston, lighter connecting rod and a crankshaft; which improve the motor's response to throttle inputs. Yamaha has also introduced a smart electrical charging system, which reduces the charge drawn from the dynamo when the electricity consumption is lower. For instance, during the day when the headlight is not being used, the system will draw less power and reduce drag torque on the engine, which again works towards improve efficiency.
On the road, it is clear that Yamaha has been able to maintain performance levels even though the new FZ with FI is down in terms of power and torque. A lighter chassis, altered gearing for final drive and the Blue Core engine have made the FZ FI more responsive and ever eager to rev, while also enhancing refinement.
Despite the improvement in engine character and performance, with Blue Core, Yamaha should be able to deliver better fuel-efficiency to the frugal riders. The FZ FI's fuel-efficiency is expected to nudge above the 50kpl range in the real world, although we will soon put it through a road test just to make sure.
KARTIKEYA SINGHEE
Copyright (c) Autocar India. All rights reserved.
What do you think about this News