Kidz Yamaha Safe Riding Science program
Published On May 03, 2012 07:22:00 PM
1691 Views
Follow us on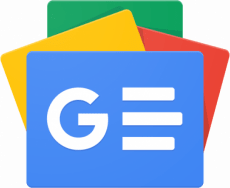 This program focuses on spreading awareness on traffic safety and proper riding techniques among kids.
India Yamaha Motor conducted its first Kidz Yamaha Safe Riding Science program (YSRS) of the year this month. After two successful sessions in Varanasi and Kolkata last year, 2012's first program was conducted in Noida. The initiative focuses on inculcating safe riding habits in kids through theoretical and practical sessions.
The day-long program was attended by almost 100 students aged between eight and thirteen. Theoretical and practical sessions were used to demonstrate the basics of road safety, importance of appropriate riding gear and also how to properly ride a bike, by licensed trainers. Jun Nakata, Director-Sales and Marketing, India Yamaha Motor said, "To tackle the menace of the ever increasing number of road accidents in cities, Yamaha has taken a step forward to inform the youth about road safety techniques and promote an accident-free scenario in the country."
Yamaha first launched the YSRS initiative in India in 2008, intended for the youth in cities like Delhi, Mumbai, Bangalore and Chennai, among others, and only started a similar program for kids last year. According to Nakata, Yamaha plans to conduct more such events across the country in the coming months.
What do you think about this News