Ather Energy has increased the prices of its 450 Plus and 450X electric scooters by approximately Rs 5,500. The exact amount may vary depending on the state you live in and the EV subsidies offered there.
The company has cited rising input costs as the reason behind the increase, and the implementation of the price hike has been carried out by charging an amount of Rs 5,475 for the Ather Dot portable charger, which was previously sold at just Rs 1.
In a city like Mumbai, with subsidies for EVs, the new price of the Ather 450 Plus is Rs 1.09 lakh, while the Ather 450X will set you back by Rs 1.29 lakh (ex-showroom, after subsidies). However, in cities like Bengaluru, where subsidies aren't applicable, the range-topping Ather 450X costs Rs 1.51 lakh (ex-showroom, after subsidies).
While the prices of the scooters have risen, there are no cosmetic or mechanical changes that have been made. Following this price hike, the Ather 450 Plus costs around Rs 14,600 more than the Ola S1, in Mumbai, while the 450X is approximately Rs 3,600 more expensive than the Ola S1 Pro.
To reiterate, the Ather 450 Plus and 450X are built in India, at the company's sprawling facility in Hosur, Tamil Nadu. The 450X is the flagship scooter with a 2.9 kWh lithium-ion battery and a tested range of 80.1km. As for the performance, the 450X took 7.36s to complete the 0-60kph dash.
In other news, Ather recently announced that it plans to ramp up production at its Hosur plant to cater to the increase in demand for EVs.
Do you think the time is right to buy an electric scooter? Tell us in the comments below.
Ather Bikes
Ather 450 Plus
₹ 1.41 lakh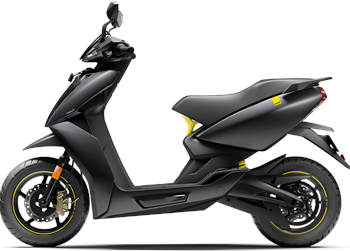 Ather 450X
₹ 1.63 - 1.64 lakh
Ather 450X Gen 3 video review
9926 Views|8 months ago
Yamaha Aerox 155 vs Ather 450X drag race video
16083 Views|1 year ago