The time is ripe
We take a look back at the fruits of a deal between US and India seven years ago that opened the door for Harley-Davidson and other superbikes in India.
Published On Jun 29, 2014 02:30:00 PM
24,958 Views
Follow us on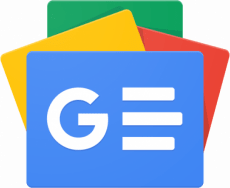 Ganesh Agro Tourism is nestled in the middle of 2000 mango trees.
Ganesh Agro Tourism is nestled in the middle of 2000 mango trees.
Coastal Maharashtra offers riders spectacular riding roads.
Ganesh Ranade and his father Ashok welcome you to come and get your fill of mangoes.
A few hundred feet below me, I can see a cavalcade of white surf lining up to roll in over the silver sliver of pristine sand emerging out of the grove of casuarina trees. In front of me is a stretch of smooth black asphalt that will wind me down to the beach below before taking me up the next hill. I am on my way to Ratnagiri, home of the delectable alphonso mangoes. This stretch of road hugging the coast of Maharashtra is one of my favourites. My ride today is a 750cc twin, Harley's latest, the Street 750. This ride is my way to say thank you to the two who made this possible.
Before I go further, let me go back. Back to the days when bikers in India were stuck with either underpowered commuters or outdated vintages. Once upon a time, there were Yezdis, Rajdoots and Enfields. Then came the era of the Japanese 100cc bikes that grew into 110cc, 125cc, 150cc, 180cc and so on. Yes, there were the short-lived RD350 and BMW F650 in between. While we could buy and drive the latest cars in the world, we bikers were left choosing from a bare shelf of products.
But today, I am riding a proper V-twin displacing 750cc, built in a factory at Bawal in Haryana. Yes, it's the first Harley-Davidson not born in USA. And I don't have to pay a ridiculous amount of money to buy this bike. Actually I don't care that this bike is a Harley or what it costs. What I do care about is how much fun this bike is to ride. It's a seriously fast bike, but the power doesn't intimidate you like some big bikes can. In fact, it's a great first 'big bike' for Indian bikers wanting to move up to a bigger bike. There is a wave of torque all through the power band and this motorcycle will continue to gallop on enthusiastically till the speedo scares you back off the throttle.
I am on my way to meet Ganesh Ranade. He runs Ganesh Agro Tourism in his 30-acre family farm with over 2,000 alphonso mango trees. The farm is at a village called Nate that is about 50km from Ratnagiri town. There is hardly any traffic on the road, and the Street 750 doesn't feel like any Harley. It doesn't even sound like one. This bike is nice and nimble, happily pirouetting through the corners, the peg showering sparks as metal meets asphalt. That's not to suggest that the bike is low. It's got the most clearance amongst its family, and will happily go anywhere you take it without scraping the bottom. Oh why did it take so long, so many years?
Why were the big manufacturers not bringing in their heavy machinery to India? Yes, there was the question of high import duty. But this was not the only problem. In 1991, emission laws were introduced in India. Euro I norms were enforced by 2000. The Euro II came into force by 2001. Then, four years later, Euro III came in. This is where a peculiar situation arose. Since the biggest capacity Indian motorcycle that time was an Enfield, there were no norms for bikes above 500cc. And in this Kafkaesque situation, since there were no emission standards for bikes above 500cc, there was no way you could import them.
On the other side of the world, Harley- Davidson, the icon of Americana, wanted access to the lucrative Indian market. But this unique lacuna in our emission laws, along with high import duties was blocking its entry. There was another disgruntled group of people in America at that time. Mango lovers in the US were bewailing the lack of their favourite Indian mangoes. The Indian mangoes were exiled from the US for 18 years since they contained too much pesticide.
There is no sign of any pesticide where I stand. The only man-made thing is the lone building in the middle of the farm, surrounded by mango trees on all sides. The only sound you can hear is the rustle of wind through the trees and the chirping of the birds. This farm was started by Ganesh's father, who is a walking encyclopedia on mangoes. Do you know that India is home to over a 1000 sub-species of mangoes? Ganesh started agro tourism here to share with the city folks the life and workings of a farm. The rooms are clean and spacious, the food is vegetarian. What you are served is grown in the farm and cooked by Ganesh's lovely wife. Here you can unplug and experience what it is to be a part of the land. And the reason I have come here is a meeting that took place seven years ago.
In April 2007, Indian Commerce Minister Kamal Nath and US Trade Representative Susan Schwab signed an agreement. Under this agreement, Indian mangoes could now be sold in the US as long as the mangoes were irradiated to kill any pests to conform to requirements set by the quarantine authority.
In return, India cleared the way for the Milwaukee-based Harley-Davidson to enter the Indian market. India decided that bikes above 800cc, then the smallest displacement Harley, could be imported into India as long as they met the Euro III norms. India refused to bring down the high duties; but as long as you were ready to pay them, you could finally import a motorcycle into the country. It was to be three more years before the first Harley showroom would open in India. But this agreement opened the door for other manufacturers and, within months, the first of superbikes appeared in the Indian market – the Yamaha R1 and the MT 01. Following in their heels were other manufacturers like Suzuki, Honda and even Ducati.
But the big bikes remained just a dream for most bikers in India due to their exorbitant prices, thanks to the high duties. And then they started trickling in. To capture more customers, the bikes had to be made cheaper. The most obvious way to bring down costs was to invest in a Complete Knock Down (CKD) facility that attracted lower duties. Even with CKD models, prices of these bikes remained high. What was needed was manufacturing in India.
And this is what, as a biker, I am thanking today. Finally, you can buy a good, powerful bike at a decent price. Today there is the KTM 390, a true crotch rocket. I am waiting for the TVS-BMW collaborative effort, and I'm just as eager to see Triumph's answer to the Street 750. I wouldn't count Enfield out either. And this is just the beginning. In the near future, we will see many more motorcycles in this genre. The wait has finally ended.
Should I put my money down for a Street? Or wait just a bit more to see what's round the corner? It's now a nice time to ride.
Copyright (c) Autocar India. All rights reserved.