Sponsored feature: Life in the fast lane
Published On Jun 07, 2019 10:22:00 AM
4200 Views
Follow us on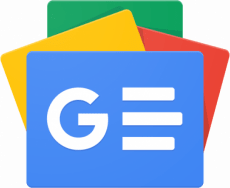 The stage is set for the entry of DRiV, the world's largest aftermarket firm, into India. Jay Kunkel, who will be providing it direction here, speaks about opportunities and challenges for the company in the country.
DRiV Inc., the Chicago-based US$ 6+ billion aftermarket and ride performance firm, is all set to enter the country and offer a range of multi-brand, multi-line performance and braking components to the Indian enthusiast. DRiV is a start-up that leverages the combined strengths of Tenneco, Federal-Mogul and Öhlins. Its offerings include Öhlins, Monroe, Champion and Wagner, among others. Here, Jay K Kunkel, president (APAC) and executive vice president, Tenneco Federal-Mogul Corporation – the world's largest aftermarket company – lays out the road map for the new company in India.
Jay Kunkel is president (Asia-Pacific) and executive vice president, Tenneco Federal-Mogul Corporation.
How did you come up with the name DRiV for the new ride performance company from Tenneco Federal-Mogul?
We came up with the name and logo, but it's actually supposed to be pronounced 'drive'. If you see the brand logo, the red 'i' represents integrity, innovation and insight, and can also be read as the numeral 1, signifying our one team. The black, red and silver logo designates our rich heritage of performance and being involved in motorsports.
What are the different product lines that you plan to offer under DRiV?
We basically have two broad product lines that we operate in. We have a chassis solution group which includes shock absorbers, struts and braking components such as brake pads. Chassis function also includes suspension products from Öhlins – the Swedish performance company that we acquired at the beginning of 2019. They are a high-performance suspension system company offering parts for premium motorbikes and racing as well. So that is one product group. The second product group is called powertech solutions and this is the more powertrain-specific domain with engine maintenance components such as spark plugs, filters and ignition wires that we offer under the 'Champion' brand you might be familiar with. After Tenneco's acquisition of Federal-Mogul in October last year (I joined the company on November 1), we are now the largest aftermarket company globally and we have some 28 globally recognised brands. Fourteen of these are over 100 years old.
So, with that you have a very extensive range of aftermarket products. Will you cater to both motorcycles and passenger cars in India?
In India we are already present (through Federal-Mogul and Tenneco) in four key vehicle segments.That would include light vehicles or passenger cars and two-wheelers, which is a very important part of our business especially on the powertech solutions side. We also cater to the commercial and heavy-duty segments.
Going forward, which of these vehicle segments do you see offering maximum growth for DRiV?
Our business in India is focused on two-wheelers, light vehicles, and commercial, heavy duty vehicles. We see growth in all these segments as the Indian market grows.
What is your game plan with regard to appointing a dealer and distribution network?
We are in the process of putting together our next three-year business plan and as we just purchased Federal-Mogul on October 1, we are in the midst of our integration process right now. These things come along with an acquisition. In terms of the detailed distribution plan for India, this is something we are currently developing for India and is being done by the team in Asia and our India country head. We also intend to continue through our channel partners (Federal-Mogul ) but this depends on how the market develops in India. We are also taking a lot of cues from the Chinese market with regard to e-commerce and one of the areas that I am really interested in is: How is the Indian market developing for e-commerce? So, it's the combination of different aspects of distribution, channel-building and e-commerce that we are currently looking at in our plan going forward.
E-commerce is more prominent where there is a DIY culture. India is not that kind of a market. Do you think that e-commerce will have potential for DRiV in India?
I have lived in Asia for 30 years now and also spent a lot of time in India; but I have been based out of Shanghai for the past 14 years. With that I can say with most certainty that even China is not a do-it-yourself market, but still everything here is done through WeChat or ordered online. The young generation here is used to getting service and they don't service their vehicles themselves. So what happens in China is that the larger e-commerce websites such as Alibaba invest majorly in aftermarket companies in China. They are creating a business model which is online and also offline – in the sense that they are also selling these parts at stores – and this is where the discrepancy lies, because they are managing big data.
They are able to write algorithms and create a demand and fulfill that for their customers and they can even direct the customers to the appropriate shops. I am not an expert on this but I have seen how the technology is geared and I will be interested to see if a similar business model can be applied in India at some point.
Do you foresee some challenges that you might encounter as you launch DRiV, considering the Indian aftermarket is largely unorganised?
That is probably one of the biggest challenges and our biggest concern. India, as a market, from a customer's perspective is very fragmented. This goes state-by-state across India and I don't see that challenge going away any time soon. I think there will be a progression towards some type of a technology-based system. By far, the major challenge in India is the lack of infrastructure.
Talking about Öhlins, could you tell us how big the market is for Öhlins in India?
We are currently working towards the company's integration. Having said that, clearly, India
is a growing market, including for all of Öhlins performance products. I have participated in a couple of rallies in India and know that rallying and off-road motorsports are gathering interest in India. So yes, there is opportunity for Öhlins as the Indian market evolves.
Do you see more and more motorbike enthusiasts coming to DRiV to procure these components for their motorcycles in the future?
Öhlins is world renowned for what they do and I absolutely think that India has a significant group
of sophisticated buyers out there who are more and more into these types of vehicles – not just
two-wheelers, but off-roaders as well. I guess those buyers will surely become aware of Öhlins as we build the brand further in India. We are already in Thailand and Southeast Asia, where there are genuine off-road four-wheelers; not just the ones you use to pick your kids up from the football and soccer pitch, but for genuine off-roading purposes.
We are optimistic regarding the opportunities for Öhlins in India.
Do you also see any major competition in that space?
There is always competition but I prefer not to talk about our competitors so much. With Öhlins and its technical capabilities, I am very confident that we can be a leader in this space in India and also in all of the Asian markets – not just in rally cross but also by catering to the two-wheeler enthusiasts who are getting increasingly involved in off-roading or motorsport activities.
As you said that the Indian market is not that huge, but do you still see any scope of localisation for the Öhlins components in India?
That is something that we will have to study. Presently, Öhlins isn't localised in India but it is something that is part of the acquisition. We will assess the possibilities of local integration in due time.
Do you also plan to supply Öhlins at the OEM level?
Yes, that is also part of our business portfolio.
Are you doing that in India already?
Not at the moment.
Getting to your next brand Monroe, would you be able to elaborate upon some of the suspension systems that are being supplied for application in light vehicles at the OEM level globally?
We have new-age suspension systems in Monroe, especially the Monroe Intelligent System (MIS). It is a setup which you would have seen in higher-level vehicles. It is a smart suspension system that offers a high level of performance or a higher level of comfort but also differentiates driving by knowing if you are in Comfort or Sport mode or what have you. Obviously, it is a lot more sophisticated in terms of sensors and response time, and it consistently senses road conditions making changes in a flash – in literal milliseconds. So, this has been engineered and is currently implemented in over 75 different car models around the world; and it comes in different levels. It comes in semi-active and fully-active forms and also has what we call kinetics for pitch and roll control. With Monroe, we are also involved in racing because of the high-end technology.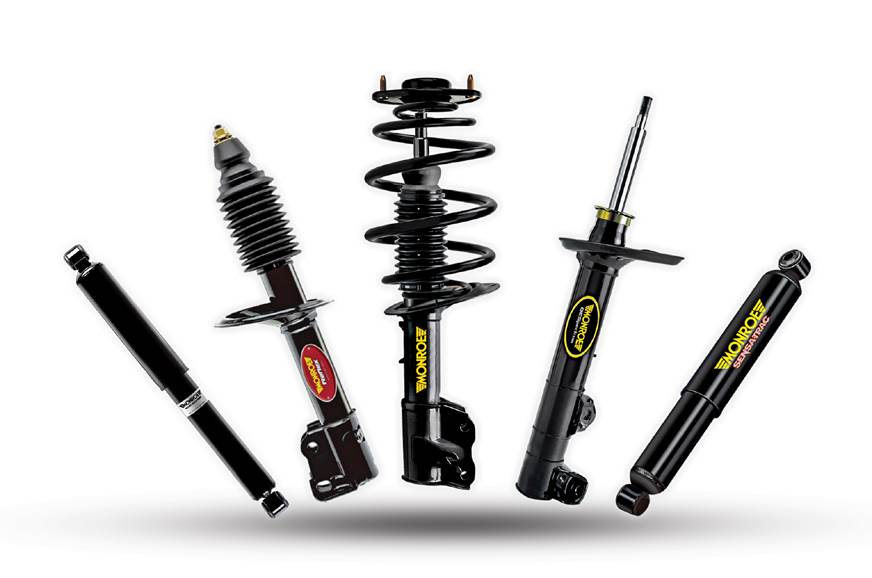 What would be the group's revenue in 2018?
It is somewhere around US$ 11.8 billion, including Federal-Mogul revenues since October 1.
What is the current progress of Federal-Mogul's consolidation with Tenneco? When do you expect to complete the entire integration?
The specific parts in terms of integration are done. The integration is very well on its way and the IPO will happen somewhere in mid-2020.
Are you also eyeing some synergystic ventures or acquisitions in the new mobility arenas of ADAS or autonomous vehicles?
The acquisition of Öhlins definitely plays a role there with some of their sophisticated technologies. Autonomous cars require a very different suspension mechanism, as you have to ensure occupant comfort while eating, sleeping or working inside the vehicle. So, we are working on future intelligence and adaptive technology and I would say that the opportunities for complexity are limitless in an autonomous car. So, yes, we are very much involved in that. We are also spending a lot of time with universities and research partners to organically develop new technologies as well.
What do you think about this Feature