Sponsored feature: Kwid-essential India
Rediscovering India from behind the wheel of the Renault Kwid Climber.
Published On Sep 05, 2017 09:07:00 AM
7,595 Views
Follow us on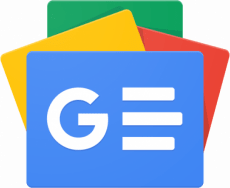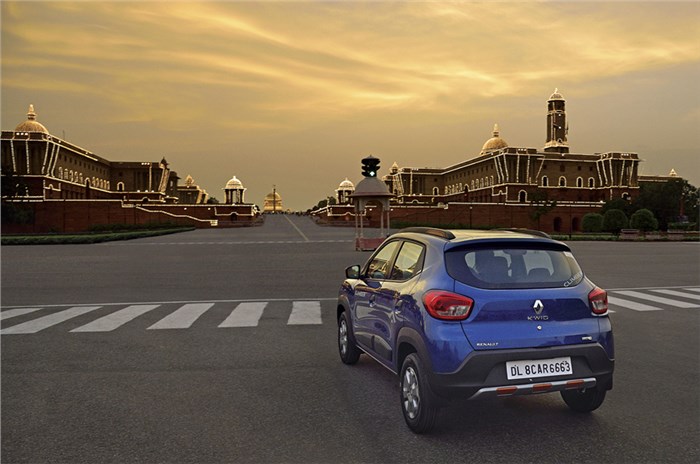 Rashtrapati Bhavan on the eve of Independence Day - all decked up for the big celebration.
Old Delhi, dominated by the vast Jama Masjid
We went full Indian with the Climber by leaving the plastic on the sun shade.
The evening air was pleasant, with a gentle breeze blowing as I parked the Kwid Climber on the famed Rajpath and stepped out to take in the ostentatiously decorated Rashtrapati Bhavan. It was the eve of Independence Day, and this symbol of national pride was dressed for the part. This was my first Independence Day in the capital, and I was not disappointed.
I settled back into the Kwid Climber, driving down Rajpath to India Gate. As I took in the sights and sounds of Delhi, a feeling of patriotism started spreading through my veins. Here I was, celebrating the birthday of a nation that was so vibrant, diverse, fascinating and hopeful, that it was indeed one of a kind. I have seen a bit of the world, and while I have loved many a country, I have never come across anything even remotely like India. The more I thought about it, the more in love with my country I fell. But then again, the more I thought about it, the more distant from it I felt.
You see, as Indians, we tend to ignore India. We are aroused by the notion of travelling to a foreign country and deconstructing its culture, places and people; when it comes to India, we can really be quite clueless. "What is India?" is a question most of us lack a coherent answer for. So, in the typical Autocar India way, I set out to find the answer – by going on a road trip.
My ride was the affable Renault Kwid Climber: a made-in-India-for-India car that I find most appealing visually, thanks to that eccentric blue-and-orange theme.
I decided to drive through India's Golden Triangle – Delhi-Agra-Jaipur – a route that would capture a chunk of the country in a short time. We would start with Delhi, then make our way to Agra and Jaipur and finally round back to the capital. I wasn't exactly sure what form my answer would take, but I was confident I would find it.
THE CAPITAL
Delhi is a big city, too big to explore in one day. There are fancy neighbourhoods, humbler locales, party streets, commercial quarters, government blocks, parks and so much more. I drove past embassy buildings on Shantipath, happening cafes and bistros at Connaught Place, but nothing caught my fancy. I kept on driving, until suddenly, the urban scenery around me changed dramatically: cycle rickshaws increased in number exponentially and the streets grew narrower. When I saw the soaring minarets of the Jama Masjid in the near distance, I realised I was in Old Delhi.
Old Delhi, in my opinion, is one of the best localities to amble about in if you want a taste of true Delhi. Relatively untainted by Western influences, tradition permeates the air here. The buildings are old, remnants of a more splendid era, whereas the streets are narrow and choked; best suited to the cycle rickshaws that abound here. Afraid I would scratch the Kwid Climber, I decided to park it and explore the area on foot. When a rare but tiny parking space made itself available, I scurried to get the Kwid in, quietly appreciating its compactness.
Old Delhi is a veritable cornucopia of tastes, smells, sights, sounds and colours. I hopped from food stall to food stall, digging into hot paranthas, sweet and tangy kachoris, spicy golgappas, succulent kebabs and some thick, sweet lassi. There is no shortage of delectable food here. These bylanes of Old Delhi helped me find a part of my answer: India, to an extent, is definitely its food.
THE CROWN
It was dark outside when I woke up. The streetlights were still on as I loaded the Kwid's ample boot. I started the car, the radio coming on by default only to emit static; still too early. An early start was important because I wanted to get one of India's best roads as traffic-free as possible.
The world was better lit when I passed a massive overhead signboard that announced, 'Welcome to Yamuna Expressway'; 200km of epic road lay ahead. Six lanes occasionally expanding to eight, the Yamuna Expressway is a highway comparable to those in Western countries; brilliant construction and surfacing make for an amazing drive. I drove the Kwid at a brisk pace, amazed at how stable this small car was. As we gobbled up the miles to Agra, I found myself thinking, "India is growth."
After the spaciousness and tranquillity of the Yamuna Expressway, Agra seemed like motoring hell. People, rickshaws and cows littered the streets, while traffic sense was nowhere to be found. Junctions were packed, roads narrow, jaywalkers plenty. I was quite happy about the Kwid Climber being an automatic, ideal for these congested traffic and road conditions.
It was immediately obvious that all of Agra's economy revolves around the Taj Mahal. The Taj is, after all, the most widely recognised symbol of India. And when I walked through the Darwaza-i-Rauza, the Great Gate, and confronted the white behemoth for the first time, I understood why. The Taj Mahal is truly breathtaking, easily the most beautiful structure I have ever laid my eyes on. Symmetric, pure and timeless, the Taj is evidence of the power of love and the vast limits of human craftsmanship. "India is its past."
Agra doesn't offer much beyond the Taj. There are a handful of other monuments, all quite splendid, but that's about it. If you have a sweet tooth though, don't leave the city without sampling its famous pethas – almost entirely made from sugar, these jujube-like sweets will spike your blood sugar immediately.
THE SPRAWL
We took our time leaving for Jaipur. It was, after all, an easy four-hour drive. Exiting Agra proved to be quite the challenge as we had to pass through some ridiculously crowded market streets. Once again, I found myself muttering thanks for the Kwid's size; a bigger car would have been a nightmare here. When we finally made it to the four-lane national highway, we were bogged down by truck traffic.
The first thing we did as we reached Jaipur was climb to Nahargarh fort. Our route of choice was a narrow, stone-paved road that wound up the hill like a python around a tree trunk. It was by no means an easy road to tackle, what with its steep incline (there were even a few moments were I held my breath) but the view at the top was worth it. It really was something: all of Jaipur lay sprawled before us, little houses, like lopsided Lego bricks, crammed together as far as the eye could see. It was inviting and intimidating all at once.
Jaipur is the capital of Rajasthan, the heart of Rajputana culture. Once again, we spent the bulk of our time in the Old City, mesmerised by the once-pink-now-brown buildings that populate it. The Hawa Mahal was a personal favourite, standing out from the rest on account of its unique, windowed façade. Jaipur's Old City felt endless: every tiny lane led into an even tinier one, all of them overwhelmingly colourful and bustling. Men with grand moustaches smiled out at us at every corner, children joyfully waved us by. "India is its people."
CLOSING THE TRIANGLE
The sun had wrapped up for the day as we started for Delhi. The smells and sounds of Jaipur still lingered in my system as we took on the highway. We pit-stopped at a dhaba, where I settled down on a cot, eating rich, spicy dal with fresh rotis, watching the highway traffic whizz by and reflecting on the past few days. India is too vast a concept to grasp in its entirety. Its diversity is unprecedented, its scope unfathomable. But driving the Golden Triangle in the trusty Kwid Climber has given me a meaningful insight into what makes India India. It's the food, the past, the people, the scope for growth. We are a complicated country, but it is this complication that makes us so amazing.
Copyright (c) Autocar India. All rights reserved.