Sponsored feature: India's top model
Where does the new Tata Hexa stand against the competition? We bring you excerpts from the article 'India's next top model' published in Autocar India's February 2017 issue.
Published On Apr 11, 2017 10:29:00 AM
5,071 Views
Follow us on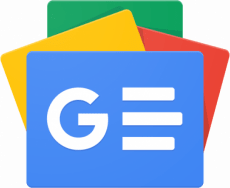 GOOD LUXE
The dashboard design is so fresh, you can barely associate it with any other Tata, and fit and finish have taken a quantum leap forward. There's a nice mix of glossy black and dark matte silver placed tastefully around the cabin, and it does a much better job of imparting a premium feel than the Mahindra. Some might find the all-black colour scheme a touch too dour, especially given the sheer vastness of the cabin, but it's balanced out by the smart design ...
The Hexa's seats aren't powered, but they are superior in every other respect. Not only do they offer better support in every direction, but their cushions feel plusher and softer than the Mahindra's. This continues in the second row, where, again, the XUV's seats are in no way bad, but the Hexa's are just better. Middle-row passengers in the Tata have the advantage of pull-up sun blinds, and they'll also like the additional set of AC vents that sit between the front seats (the XUV only gets a pair in the B-pillars).
... it's these seats made with materials used in European luxury cars that feel plusher. There's no great space advantage in either car; you can free up a bit more knee room in both by adjusting the middle row's backrest angle, but just the shape of the seating area and the softer cushions make the Tata's third row the nicer place to be in.
In the luggage department, it's really no contest. The XUV500 with all its rows up has almost no boot space to speak of, and you'd be lucky to get even one small soft bag in, whereas in the Hexa, you can easily fit a medium-size suitcase ...
Running the runway
Tata's latest 'Varicor 400' iteration of this motor punches out a meaty 156hp and 400Nm, which is a fair bit more than Mahindra's 140hp and 330Nm ...
 ... the Tata Varicor 400's ocean of torque and shorter gearing means it fares better in roll-on or in-gear acceleration, which helps in overtaking. Neither SUV is very refined, but the Tata comes out on top, not just on engine noise, but overall insulation as well; road and wind noise are far better shut out.
Where the Hexa really hits a home run, however, is in ride quality. It manages to pummel out all manner of road imperfections at all speeds. The Mahindra can get a bit choppy at times, which you'll feel the most in the third row, and it will crash over sharp bumps that the Tata will just sail over.
Homegrown heroes
Ever since the Tiago, we've known Tata is onto something big with its upcoming wave of new models, and the Hexa really takes the brand into new, properly premium territory.
But where Tata has gotten things just right is on the all important feel-good factor.
The Hexa is more refined and superbly built with lots of detailing, and the interiors, especially the seats, are something for Tata to really be proud of. It scores high on space and comfort, and its tough underpinnings give it a go-anywhere ability. In a hotly contested segment where image, presence and premium feel play a very important role, these are the things that matter more, and that's why the Hexa is our pick.
VERDICT: Tough, comfortable and oozing with premium feel
Read the comparison here
Copyright (c) Autocar India. All rights reserved.