Sponsored feature: 5 mistakes to avoid while buying car insurance
Just finalised your new car? Don't forget to insure it. Here are a few mistakes to avoid and some tips to help you choose better.
Published On Feb 07, 2020 02:34:00 PM
18,748 Views
Follow us on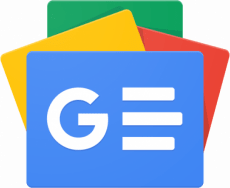 New vehicle buyers in India spend a decent amount of time and effort (and with good reason) to choose their next car or motorcycle. The process is immensely exciting and involving for most buyers, with an array of colours, accessories and variants to choose from. However, a critical decision in purchasing a new vehicle that's often taken in a hurry – or worse, overlooked entirely – is motor insurance.
Car insurance, or motor insurance, is an important safeguard in the event of a mishap, the chances of which are compounded by high instances of traffic indiscipline and road accidents in India. Besides, driving without car insurance is illegal and uninsured drivers can attract a fine of upto Rs 2,000. Repeat offenders even face imprisonment for up to 3 months.
But deciding to buy insurance is only half the job done. It's important to ensure that your car is in safe hands by choosing an excellent insurance provider – and that's where Car Insurance offered by Bajaj Allianz General Insurance Company comes in, with its excellent servicing capability and fast settlement record.
To help you choose better, here are the top five mistakes to avoid while buying insurance;
1. Decision based on advice from friends and family.
Choosing a policy based on advice from family and friends is the easiest thing to do but it could prove detrimental in the long term. Insurance is not a function of a one-size-fits-all approach, because the premium depends on a number of factors such as age of vehicle, place of stay, type of car and previous motoring offences, etc.
2. Purchasing a policy with the lowest premium.
In our day-to-day lives, a 'cheaper deal' often means more for the price of less; but that doesn't hold true for insurance. So while buyers could be understandably delighted about bagging an insurance policy with low premiums, in reality, it should raise warning flags; how is the insurance company managing to provide cover with low premium? What are they not disclosing? Is a company that charges such a low premium reliable?
An attractively low premium often translates to less cover. In an unforeseen situation, it will defeat the purpose of buying insurance. Ultimately, you risk shelling out more for costs and damages if you don't take a closer look at what the policy offers. It pays to evaluate the risks involved and ensure that your policy covers them to avoid a stressful situation later.
3. Buying the policy offline.
In an era of digitalisation, customers stand to benefit the most and this extends to insurance as well. After all, why purchase a policy offline when you can save yourself the effort, paperwork and more importantly, time, by buying car insurance online. Plus it offers great convenience as you can select from a range of online car insurance options and decide the best one to suits your needs, from the comfort of your home or office!
4. Not comparing policies online.
While choosing the hassle-free way of buying car insurance online, customers tend to overlook a major advantage that the online medium offers – ease of comparison. Comparing different car insurance plans on offer is critical for making an informed choice. A car insurance calculator further helps to understand the scope of potential costs and several other insurance-related parameters. Plus, it's easy to use and offers results instantly!
5. Not reading the documents thoroughly.
While reading a policy document is undoubtedly an unexciting task (especially when people lead such busy lives) putting in that bit of effort will go a long way in ensuring that there aren't any discrepancies during a claim. It's important to understand the scope of the policy, the exclusions list, the jargon involved, and other limitations. For example, a motor insurance policy will not cover wear and tear and depreciation, mechanical or electrical breakdown, driving without a valid license and protection of your legal liability towards your paid driver, etc. Remember, the document is legally binding, hence following a well-thought-out process will prevent any harsh surprises during the claim in the case of an untoward incident.
To safeguard you against these mistakes, the award-winning Bajaj Allianz General Insurance Company offers unmatched care and protection for your motoring experience. Apart from instant online policy insurance and renewal, it also offers cashless claims at 4,000+ network garages, 24x7 telephonic services for claims support, hassle-free inspection and a high service standard.
What's more, the Motor On-The-Spot service is designed to further simplify the process of filing and settling car insurance claims. Users can settle their car insurance claims from the comfort of their own smartphone and the claim amount will be transferred directly into their bank account. Other general insurance products on offer also include health insurance, two-wheeler insurance, home insurance and commercial insurance.
Copyright (c) Autocar India. All rights reserved.