Point Zero
Just a 153km drive from Gangtok takes you a whole world away. Welcome to the last place in Sikkim.
Published On Aug 31, 2018 11:43:00 AM
33,593 Views
Follow us on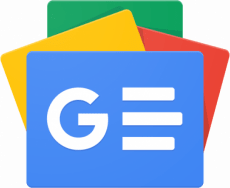 The road through Yumthang, the one that leads to the 15,100ft Zero Point, is not one to be scoffed at.
Prayer flags along the way remind you that you need God's blessings on these roads.
The drive here was definitely more spectacular than this point.
Rewati is an old friend and an actor, and I know she doesn't have an easy life. She says that acting involves long hours, lots of time spent under blazing hot stage lights and lots of time on the road. Rewati, however, has this way of getting away from it all when she really wants to. Every once in a while, she makes it a point to head to some remote part of this country, and this time, on a random chat over the phone, I find she's in a little village a fair bit out of Gangtok, Sikkim. She's tells me she is volunteering at this remote school.
I tell her I'm in Gangtok and heading to a place in North Sikkim called Zero Point, and before I know it, I'm driving down a narrow mud lane that leads to a tiny four-classroom school.
Madam comes bouncing down the stairs, throws her backpack in the Captur's boot and waves goodbye to the kids she's been volunteering with for the past few months.
I look around and wish I'd studied at that school. The small building is surrounded by pine trees and the kids learn the alphabet accompanied by the background score of a gushing mountain stream.
Rewati tells me that volunteering at a school like this is very rewarding but that life can be a little slow. I tell her the road to Zero Point is going to make her wish she hadn't said that.
What is Zero point?
The name has an incredibly exciting ring to it, doesn't it? It sounds like the end of the world, the last place, the place where there's a huge waterfall dropping off into oblivion. Well, that's what came to my head. In truth, Zero Point is a place in North Sikkim that is very close to the Tibet border. It is the last place that civilians are allowed to go – and hence the name. Because of its proximity to Chinese territory, the area is heavily patrolled by the Indian Army and you have to either obtain quite a few permits or hire a recognised tour guide to take you there. Me? I hate guided tours and decided to go the permit way. It isn't easy and the policemen at the Toong police outpost will try their best to discourage you from proceeding. From experience, I know that any place anyone tells you not to go to is absolutely worth going to. I also know that we will be travelling through the spectacularly beautiful Yumthang Valley to get there. I've heard stories about the beauty of the place – I know I have to see it for myself – no policeman is going to stop me. Rewati is apprehensive but musters enough faith to agree to carry on.
No fancy five-star pit-stops on this road, but hospitality rates seven stars.
Rewind to the start
This story begins in Gangtok and I must say that the place has charmed the pants off me. It is a rather large city but there is a sense of order and civility to it. People don't honk unnecessarily, they always make way for you and believe in showing courtesy to the fellow man. The rest of India has a lot to learn from Gangtok. Anyway, the distance between Gangtok and Zero Point is just 153km but the road linking the two is no Golden Quadrilateral. It starts off rather easy and our plan is to hit a remote village in North Sikkim called Lachung, by nightfall. If there are no landslides, if there is no road construction blockades and if the policemen at Toong oblige, this should be an easy 100km drive. Trouble is, there is a landslide on the way and because of that work is in progress to get the roads open again. The landslide happened because of a flash flood that brought a ton of silt onto the road on either side of the slide. This is the Captur's first challenge; and when the road opens, it sails through. I watch a few lesser vehicles get beached in the deep slush but the Captur's 210mm ground clearance clears it all. All I have to do is make sure I carry enough momentum.
The checkpoint at Toong is more of an issue. The policeman makes us wait for four hours before finally agreeing to let us through. I notice an interesting thing while we wait at the checkpost – no plastic is allowed beyond this point and so, all the vehicles that come here discard all the wrappers and mineral water bottles into the overflowing garbage bin next to the checkpost. It is an ugly sight and I hope someone comes along soon and disposes of all this plastic waste properly. It is dusk by the time we finally get permission and so we hotfoot the last 25km to Lachung. Tomorrow, I will see another side of Sikkim.
The road to Zero Point does its own version of the Stelvio Pass.
The road to Yumthang
Yumthang Valley (a.k.a. Sikkim's valley of flowers) is at 11,000ft. We are a bit too late to catch the flowers bloom this year but this place is still spectacular. Close your eyes and imagine rolling meadows, grazing yaks, rugged mountains and a blue sky with puffy white clouds.
Some people have even compared Yumthang's beauty to Switzerland and I agree. It is like that beautiful European country, except for one thing – the road. The road through Yumthang, the one that leads to the 15,100ft Zero Point, is not one to be scoffed at. Soon after we leave the village of Lachung the next morning, the road throws up its first challenge. A flash flood of sorts has brought the mountainside down onto the road – there's about half a kilometre of reasonably fast-flowing, deep water to drive through. Rewati puts a brave face on as we drop the wheels into the water. We needn't have worried – the Captur's air intake is high enough to stay clear of splashing water and its excellent ground clearance allows us to sail over hidden rocks that might have ripped out the undersides of lower vehicles.
Volunteer at one of Sikkim's remote schools and earn good Karma.
The road climbs and we are soon driving through mind-blowing scenery. Waterfalls across the valley that drop hundreds of feet, jagged mountains that look like the rough stone tools invented by early man – I have to make a conscious effort to keep my eyes on the road and not get distracted by the sheer beauty around us.
If it wasn't for the existence of the road, I could almost imagine this place being untouched by man. I also realise that most places I go to, my mind has to consciously ignore the carelessly discarded plastic bottle lying by the side of the road. Here, there is no garbage – it's just plain and simply beautiful.
Unseen danger
We continue down the road, mouths agape and the landscape unfolding in front of us, and that's when a sharp exclamation from Rewati snaps me out of my reverie. A rock has fallen on the road and there's hardly any space between the rock and the edge to get across. Rewati gets out to spot me through the narrow gap and this is where I really appreciate the Captur's size – if it was a full-size SUV, there was no way it would have made it through the gap – right now, it is just the right size and I manage to squeeze past a rock and a big fall.
Yumthang's beauty can be compared to Switzerland, but the roads are another matter.
The distance we have to cover to get to Zero Point is not much but along the way, the road does its own version of the Stelvio Pass. I revel in the Captur's sure-footedness and start cornering harder and harder, while Rewati expresses her need to give me a tight slap. We make it to Zero Point in no time; and as this is off-season, we have the whole place to ourselves.
The place itself is rather disappointing – it's just a big piece of tarmac parking space in a rather broad valley that has a nondescript board announcing that you've arrived at Zero Point. There are no waterfalls dropping off into oblivion and it certainly looks far from the end of the earth that I had conjured up in my mind. The drive here was definitely more spectacular than this point. However, as we stand there shivering against the knife-edged wind, I realise that it has been quite an adventure getting here. The Captur hasn't had it easy – it was hammered over bad roads, had to climb through ever-thinning air, had its filters choked with dust and yet, hasn't missed a beat. It is – as Rewati puts it – one tough cookie.
Copyright (c) Autocar India. All rights reserved.