Living with an e-Scooter
Siddhant Ghalla spends a couple of weeks with the Okinawa Ridge e-scooter to confront his range anxiety head on.
Published On Jan 07, 2018 07:00:00 AM
50,022 Views
Follow us on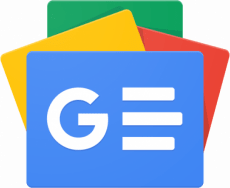 Feels quite like a normal scooter to ride.
Switches are hard to reach.
Charging socket is on the outside under the seat hinge.
I was pushing the Okinawa Ridge up a flyover on the very first day I got it. I'll be honest: I was mighty annoyed. A bunch of scooter riders stopped to ask me if I had run out of fuel; "I wish," I mumbled to myself.
Two days later, the agony of that first experience had all but vanished. You see, the Ridge came to me with just one bar worth of charge, and that remnant juice wasn't enough to pull the scooter and its rider up an incline. Once I had a full charge though, things were very different.
But let's start from the basics. The Ridge is a typical electric scooter – batteries under the seat and an electric motor housed in the rear wheel hub. Charging is through a regular three-pin AC socket. Unfortunately, the battery isn't a removable unit like in some smaller e-scooters, so one needs a socket in the parking area, or an extension cord to wherever the scooter is parked. Okinawa claims a full charge can be achieved in 4-6 hours, though in my experience, you aren't looking at anything less than seven hours.
While the whole charging shebang might be novel for you, the actual riding experience won't, which is the great thing about the Ridge. Most other e-scooters feel awkward to ride, especially in terms of ergonomics, but the Ridge is almost natural. It's the same size as most petrol-powered scooters, adequately comfortable and decently peppy for city riding. It'll carry two people easily (unless you're on one bar of charge) and cruise at a heady 55kph with the throttle fully rolled open.
Cruising at 55, however, comes at a cost – charge. Okinawa claims a lofty range of 80-90km for the Ridge, but keep it in Sport mode (needed to touch 55kph) and the battery runs out in around 50km. In Eco mode (speed limited to 35kph with dulled throttle responses), though, you can get nearly 70km out. Fair warning, the charge indicator isn't particularly accurate; it was not uncommon for the number of bars to fluctuate between one and three at their own whim.
There are a handful of other issues with the Ridge. The front and rear drum brakes are woefully ineffective and the silence of the electric operation is countered by the rattling noises from loose plastic panels. Furthermore, the Ridge didn't have a trip meter that would allow me to easily know the distance covered since full charge. Storage space is sparse; the tiny underseat storage wouldn't take a full-face helmet, and squeezing in a half-face one would also be tricky on account of having to stash the charger there too. And finally, there's the ergonomics of the switchgear; my fingers wouldn't reach the turn signal switches or the horn unless
I took my hand off the grips.
But these problems are mere inconveniences. Living with the Ridge is actually quite pleasant. I have to travel a relatively short distance to work – a 6km round trip – which meant that a full charge lasted me a week's worth of office commutes. Ownership costs are laudably low, as due to the relatively fewer number of moving parts, maintenance is inexpensive. Okinawa offers three free services, after which paid services are recommended at 2,000km intervals. The battery has a limited lifespan – two years as per Okinawa's claim – though the actual life is determined by the number of charge cycles and usage patterns. Replacement costs around Rs 10,000, which isn't too bad when you consider the running costs. A full charge consumes about three units of electricity, which costs a negligible amount, depending on the structure of your electricity bill.
The Okinawa Ridge is a fairly amicable e-scooter to live with, but that statement comes with some caveats: your everyday mileage needs to be low and you need to have a convenient place to park and charge your scooter (constantly 'borrowing' power from your neighbourhood grocery store, like I did, isn't a sustainable solution). If you can work around this, the Ridge is a realistic alternative to a standard petrol-powered scooter.
Also see:
Is the Okinawa Praise genuinely Indian?
Okinawa Praise e-scooter launched at Rs 59,889
Copyright (c) Autocar India. All rights reserved.