How to build your scale model car collection
You don't need a million bucks to have your dream car garage. We tell you how to get it cheaper but smaller, right in your own living room, with scale model cars!
Published On Jul 25, 2020 08:00:00 AM
46,056 Views
Follow us on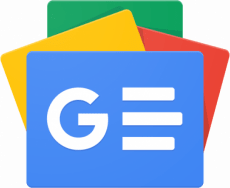 Very few Indian cars are replicated as scale models.
Collecting scaled-down models of vehicles is one of the most popular and biggest hobbies in the world, with literally something at every price point and for every demographic. From trucks, trains and airplanes to, of course, cars and bikes, nearly everything popular made in real life has been made in a scaled-down version for enthusiasts to enjoy in their own living room. And since most of us have spent a fair bit of time locked up in our houses over the past several weeks, model cars can certainly go a long way in quenching our insatiable thirst for everything motoring!
The easiest way of categorising model cars (or vehicles) in general is by their size. From as large as 1:2 to as small as 1:87, the larger the second number of the ratio, the smaller the car.
Difference in scale between 1:18 and 1:76.
For example, in 1:18 scale, the 18 in the ratio means that the model car is exactly 18 times smaller than the real deal. While some sizes are more popular with collectors worldwide, some are rare and more specialised; and as is often the case, the larger the size, the more expensive the car is, usually. So, lets first start with the most popular scales that collectors prefer worldwide.
The most popular scale globally for model cars is 1:64. Essentially, this is the scale that Hot Wheels makes cars in and as model car collectors say, "a man's obsession with cars starts with a 99-cent Hot Wheels." In India, a standard Hot Wheels now costs Rs 120, while the special versions – most of which come with rubber tyres, better wheels and more detail overall – cost Rs 400. There are also several other brands that make cars in the same scale, from popular ones like Tomica and Matchbox, that cost about Rs 300-500 each, to more premium brands like Kyosho that can cost upwards of Rs 1,000 per car. Most modern cars, especially American muscle cars and supercars, are made by Hot Wheels, while brands like Tomica specialise in obscure Japanese vehicles.
The 1:24 scale is a good entry point for collectors.
For most collectors who get into building a serious collection, the next logical step from the wide world of the 64 scale is either the 1:43 scale or the 1:18 scale. Both of these are extensive and offer quite a wide range of model cars – from ones with basic details to intricately detailed ones.
The popularity of 1:43 models stems from the fact that nearly every single car ever made in real life has been replicated in some form or the other in this scale. From one-off concept cars and design studies of the 30s, 50s and 60s to the latest and greatest hypercars of the modern era and your everyday passenger cars – like the Ambassador, of which there is usually a 1:43 scale rendition. And, as with the 1:64 scale, prices depend on the level of detail that the model has. 1:43 scale cars can be bought for as cheap as a couple of hundred rupees and can also be as expensive as Rs 5,000. If the model is hand-built or built in very limited numbers, it can be even cost three times that! Popular entry-level brands include Bburago, which also makes a variety of modern and classic Ferraris, and go on to more detailed brands like Autoart, BBR, LookSmart and Kyosho. But the bulk of the 1:43 scale cars are actually priced between the two extremes and hundreds of smaller boutique model makers put out some absolutely fantastic subject matter.
Some 1:43 scale cars pack in a lot of details.
The other highly collected and sought-after size, as we mentioned earlier, is 1:18. This scale is also my personal favourite and one that, in my opinion, gives you the best blend of size and detail. More importantly, it displays well on showcases or shelves too. Today, 1:18 scale cars in India from mass-market players like Bburago, Maisto, Welly and Solido start around Rs 2,500-4,500, and these brands are usually a good place to start off your collection. As with all scales, the more the detail and rarity of a particular model, the more the price, and the same applies to the 18 scale too.
Maisto and Bburago make excellent entry-level 1:18 models.
While a budget of about Rs 8,000-10,000 would usually get you a great model from a host of model makers, some of these collector specials can cost you well above Rs 30,000-50,000! But for that sort of money, the detail that model makers like Autoart, CMC, BBR or MR Collection pack into their models is staggering, like in the Pagani Zonda R you can see below; it is held by many to be one of the greatest model cars ever built.
Autoart's Pagani Zonda R packs in incredible detail.
While these three scales form the bulk of model cars sold in the world, there are some other popular scales too. For example,1:24 is extremely popular in and around Japan, and most model car kits that one has to paint and build from scratch are in this scale. This scale also offers prebuilt cars from several popular model makers, at about Rs 1,500 each. Another popular scale that usually blurs the line between toys and collectibles is the 1:32 scale. It often comes with cars that have a pushback motor, which is great when it comes to giving kids something to wile their time away while helping fuel their imagination.
And finally, we come to four scales that corner the extremes of the collectible world with their size. On the smaller side are 1:76 and 1:87, both tiny models that sometimes pack a great impression, are most certainly something a serious collector should consider. 1:87, in particular, is also called the HO scale because
it is used in setting up model railways. On the other extreme, for most collectors, the jewel in the crown of any large collection is the 1:12 and 1:8 scale. These big and very expensive model cars are far and few between, in terms of subject matter, and can cost over Rs 1 lakh in some cases. But nothing, and we mean nothing, makes jaws drop and eyes pop like a huge 1:8 scale model car!
These 1:12 Ferraris are absolute masterpieces.
Now that we have briefly gone though the different scales and approximate prices for each, here is the one important aspect I always advise people about, when it comes to a collection.
While many people can afford a lot of cars and form a good collection, a great collection always has a theme and a direction that the collector needs to take. From collecting a particular type of car or a particular marque, collections with themes are often the ones that really stand out.
So now that you know a bit about these, go out there (figuratively) and build yourself your dream garage!
Most expensive Hot Wheels car ever sold
The most expensive Hot Wheels ever sold is a pink 1969 Beach Bomb prototype casing that went for a whopping USD 1,75,000 or about Rs 1.32 crore! Yes, you read that right! Only two of these are known to exist in the world and the reason they are that expensive is the fact that these were not based on the final version of the car that launched. Instead, they were retained by a Hot Wheels employee and sold years later.
The main difference between this model and the final version is the fact that its surfboards load through the rear window, while on the production version, the surfboards were fixed on the side. This version also had much larger wheels than the standard car, as well as a smaller sunroof. All in all, though, it's the holy grail of collectible model cars.
Where to buy models
While most toy shops and malls will usually stock Hot Wheels or entry-level 1:18 scale cars, there are some specialised sellers that stock a lot of higher-end and hobby-oriented model cars. In India, some of the sellers that I trust are Automania (automania.co.in) and CarCollective Online (Instagram: @ carcollectiveonline), both of which are based out of Mumbai and offer nationwide shipping. Other sources include scalearts.in and Facebook groups like 'Die-Cast Hub India' and 'Hot Wheels Collectors India'.
Internationally, ck-modelcars.de is one of the biggest model car websites in the world and, of course, good old eBay always works well too. But remember, shipping and customs duties can get expensive.
Also see:
Copyright (c) Autocar India. All rights reserved.