Customising a Harley
Harley-Davidson would like no two of its macho motorcycles to look, sound or ride the same. We take a look at its expansive range of add-on parts and accessories that ensure just this.
Published On Feb 29, 2012 10:27:00 PM
7,330 Views
Follow us on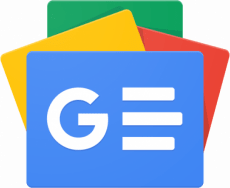 With extra chrome or all-black, you can now have your Harley-Davidson just as you like it.
LED headlight enhances illumination at night while auxiliary lights add style.
Its all in the details. Mirrors, witches, levers and plam grips can be customised.
Footboards are available in a range of styles.
With the words, "A Harley is always only 20 parts and $2,000 away from becoming your Harley," Jeff Pharris, director, business planning, International Sales Regions, Harley-Davidson, began his presentation on HD's range of customising options. As Sanjay Tripathi, director - marketing, Harley-Davidson India, jointly taught us, the sky's the limit when it comes to personalising a Harley. Treating your bike as the template, Harley-Davidson can completely change the character of your bike, introducing all your personal whims and fancies and making them a part of your own signature motorcycle. Want your Harley to look like an old-school Bobber? Or is a drag-ready hot rod more your style? Harley has all the parts and then some more that will shape your bike just like an extension of your own personality.
But before giving in to your creative side however, you need to get the basics right. Comfort should take precedence over aesthetics here. One look at a Harley and you won't be way off the mark to think you require the build of a WWF wrestler to ride one of these oversized bikes. However, add on a custom handlebar, revised footpegs, seats and suspension and soon you realise that just about anyone can pilot a Harley. Shorter riders can sit lower and bring their handlebar and footpegs closer for improved comfort and control, while taller riders can opt for a more stretched-out riding stance. Also, keep in mind most Harley bikes come with rider-only saddles, with a pillion seat and footpegs sadly only offered as cost options. Pillion seats are available in a variety of styles although, and can be ordered with backrests that enhance passenger comfort with their support.
Now that you're comfortable on your Harley, it's time to mould the bike to your specific use. If pan-India trips are on your list, you'd do well to check out HD's wide range of windscreens. These detachable units sell in different sizes, smaller 'super sport' providing basic protection and retaining the fun wind-in-your-hair feeling, while the largest 'king size' options offer better protection from the wind. Luggage racks and all-weather saddlebags are other essentials that will make ardent touring personalities smile from ear-to-ear.
Time to talk style, and things really get interesting now. Given the mind-boggling number of add-on parts this company offers, it makes sense to first zero in and select a theme for your bike. This will reduce effort during part selection, and also give your bike a cleaner look in the end. Modifying large components like headlights, wheels and handlebars make for maximum visual impact and quickly set the bike apart from the crowd. Auxiliary lamps go a long way in enhancing style and augmenting lighting. If really brilliant illumination is what you want, Harley's LED headlamps are worth a dekho. And if you want to stand out, you can equip your Harley with LED pods that emit neon-like light – your miniature night club on two wheels.
Another area where owners are spoilt for choice is wheel design. Three-spoke or 28-spoke, laced wheels or solid discs, chrome-finish or matt-finish, HD has a wheel design to suit any and every taste. Fatter tyres, larger rims and matching brake discs and chain sprockets are other items on HD's lengthy menu.
A unique handlebar can distinguish your bike from the growing crowd of Harleys on Indian roads. With everything on sale from 16-inch 'ape handlebars' to custom 'flat bars,' owners can decide on a design that offers them style, without compromising comfort.
In addition, there's also a whole lot of kit for those with a keen eye for detail. Speedometers can be had with varied fonts, in digital format as well as with a built-in analogue tachometer. Oil level readouts, clocks and fuel level indicators are other useful accessories. Palm grips and footboards can be ordered in a plethora of patterns, while medallions can be made to add a dash of style to the fuel tank cap. Mirrors, turn signal indicators, brake master cylinders and brake, clutch and oil lines are other bits that can be tailored.
And what good is a custom Harley without a little jazz for its V-twin heart? The engine can be spruced up with custom air filter shrouds, as well as covers that embellish the cylinder heads and crankcase. The Willie G Collection engine trim looks particularly mean, and is a personal favourite.
Harley's parts catalog is seemingly never ending. After all, your 'pimped' bike is soon going to need more oomph to match all its added show. Welcome to the heady world of Screamin' Eagle performance parts. On offer here are air filters including heavy breather kits and exhaust mufflers. Loud and bassy, these pipes announce your Harley as it arrives among lesser vehicles. Serious performance junkies can also consider advanced, go-faster bits like performance cams, special spark plugs and clutch systems.
Get revving, for Indian Harley-Davidson dealers are already equipped and ready to handle all your customising needs. While common parts like pillion seats, rear footpegs, windscreens, air filters and mufflers are readily available, other accessories are to be imported from USA. Delivery times in this case vary from 15 days to about three weeks with fitment generally taking a day or two. All parts come protected by a one-year warranty as long as they are used with Harley-approved kit.
Given the ocean of parts and options on sale and sheer number of permutations and combinations, your Harley's style is today only limited by your imagination and, of course, budget. Yes, much like the bikes, no Harley-Davidson parts are as yet manufactured in India, and so don't come cheap. They will undoubtedly add a substantial sum to the overall cost of your bike, and will continue to do so till such time as Harley-Davidson India starts manufacturing them within the country. Until then, however, look at this as the price you pay for individuality.
Copyright (c) Autocar India. All rights reserved.