Comfortably Uncomfortable: TVS off-road ride experience
Riding on dirt taught us a lot more than we expected.
Published On May 25, 2019 07:00:00 AM
5,198 Views
Follow us on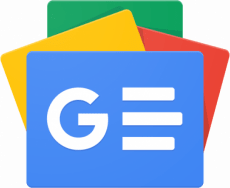 Jumps were not part of our syllabus that day, but I couldn't resist trying them!
The raised elbow position takes a while getting used to; it took me half a day!
Let's not start this story with what happened on the day of the event, but with the day after, when I was back home. Everything seemed normal at first. I woke up with the same frown I usually have on my face, because my mom has a cruel habit of drawing my room's curtains well before my alarm clock goes off. And, as usual, I grumpily peered up to ask her what twisted form of joy she gets from doing this to me, and while doing so, I prepared for phase three of my usual waking-up procedure. Here's where things went south – I tried sitting up, felt my back completely give up on me and fell back flat on the bed. My muscles have never known this type of soreness and after feebly sending in a message about how I'd have to work from home that day, I reflected on the previous day's adventures that landed me in this place.
We did a lot more warming up than our motorcycles, before hitting the dirt.
The day before
TVS decided to surprise everyone who qualified for the Young Media Racer Programme V3.0 (story in May 2019 issue) with an off-road track day, wherein two of the company's top rally riders, Aravind KP and Abdul Wahid Tanveer, were our coaches. We were going to be learning basic dirt riding techniques, including body positions, braking, and cornering. While all of that sounded very cool, I was a little confused as to why we were invited to learn off-road riding a month before our first on-the-road race. But I assumed there'd be a connection, because even the biggest names in MotoGP spend a lot of time dirt-riding as well.
Dirt o'clock
I was hyped; firstly, because it was a genre of motorcycle riding that I had never experienced before, and secondly (read stupidly), because I thought I'd be inherently good at it because my dad had a lot of dirt bikes. That hype-train kept going as we reached TVS' Anekal racetrack and I saw a surface that I was familiar with, as I grew up on a farm. I wasn't intimidated like I was the first time on a racetrack.
That wave of confidence I was riding, however, grew a little smaller when the coaches arrived wearing riding gear that I'd only seen on television. We then headed to the classroom for a few basic safety instructions before proceeding outdoors, where we would spend the rest of our day. What happened next, however, was about to absolutely flatten my confidence. Both the TVS riders got onto their RTR 300 rally bikes and gave us a little demo, which included them flying over 20ft in the air and casually twisting and turning their motorcycles while doing so.
20kph felt more like 50, doing figure of eights on dirt.
While I was a little sad that riding skills aren't something you acquire at birth, I was quite amazed at how they made it look like they were floating and not riding over the dirt-laden track. Shortly after, we began the first of our lessons, and they unexpectedly turned out to be the same as the ones we learn for riding on the road – figure of eights and slaloms. However, on dirt we were asked to position ourselves on the motorcycle in such a way that it just felt wrong at first. While on a road you lean yourself and the bike in the direction of the corner, here you are required to lean just the bike in the corner while keeping yourself straight. Leg positioning is also quite different and your inner leg has to stretch out towards the bike's front axle to help maintain balance through a corner. You also have to sit much ahead on a dirt bike. While this was easy to get a hang of, what wasn't was the elbow position. They are supposed to be positioned upwards and outward; it just felt awkward.
We were then taken off the track to learn one of our last lessons for the day – braking. You would think dirt riding would be all about rear brake control, but just like road racing, it's mostly about the front. However, we were forbidden from using more than two fingers on the front brake because any more would mean too much pressure. Locking up and losing the front wouldn't be fun, even though falling on the dirt probably won't hurt as much.
Skill bank
While road and off-road riding are vastly different to execute, they develop the skills you would need to be good at either. For example, on dirt, you struggle for traction and try keeping the bike straight, this teaches you throttle control and braking skills, both of which you need on the road. Dirt riding also teaches you the importance of body positioning and looking where you want to go, again, both of great significance on the road as well. And lastly, in Aravind KP's own words, it teaches you to be comfortably uncomfortable, and that, he promised, will be far-reaching when it comes to becoming a finer rider.
Copyright (c) Autocar India. All rights reserved.