Buying Used: Mercedes-Benz A-class
A used Mercedes A-class is a stylish and fun-to-drive hatchback with plenty of premium appeal. We give you a few tips to find a good example.
Published On Oct 22, 2018 07:00:00 AM
21,066 Views
Follow us on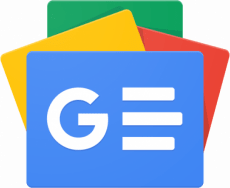 GOOD FOR: Stylish design, build quality, performance
LOOK OUT FOR: Tyre-wear, faulty ABS sensor
Since its introduction in India over five years ago, the A-class has been one of the most stylish and premium hatchbacks in the market. Launched at Rs 22.73 lakh in 2013, it found only a handful of buyers as most shrugged-off the thought of paying upwards of Rs 20 lakh fora hatchback, never mind the
three-pointed star. Being brought in as a CBU (Completely Built Unit) was the prime reason for its high sticker price.
Don't think of it as a practical hatch. It is more about style and performance.
The A-class came with 2.2-litre diesel and 1.6-litre petrol engine options, both paired to a 7-speed dual-clutch automatic gearbox. In its five-year stint, it stayed relatively similar to the car first launched, with the only major update in 2015 being a power upgrade to the 2.2-litre diesel motor that saw its power go up to 136hp, from the earlier car's 108hp. During this time, the model's nomenclature also changed from the A180 to the A200. The rest were smaller updates and equipment changes like new 16-inch alloys, all-black instrument dials and soft-leather steering. As far as equipment goes, top-end models got a reversing camera, Bluetooth telephony and audio, USB, electric adjust for both front seats, a panoramic sunroof and six airbags.
Though both petrol and diesel powerplants were on sale, you'll have to look long and hard for the petrol, as it was the diesel A-class that was more popular.
The early models start at a low Rs 13 lakh. The prices can easily be negotiated further due to the lack of demand for the car. A good example with under 25,000km will set you back Rs 14 lakh, which you could consider a good deal after bearing in mind that the car still looks modern and also, of course, the brand value that comes with it.
Dashboard looks funky and fresh; build quality is excellent.
You do have to pay close attention to the condition though, as examples with some problems do exist and spare parts and servicing costs are high. A lot of owners complained about premature tyre-wear and some even about tyre-bursts. At first it seemed like a rim issue as the 17-inchers don't allow for high-profile tyres, but customers who replaced the stock Continentals for other brands haven't faced the problem since. So if the car you're looking at is on Continentals, check the condition and wear on the tyre; better yet, try and get them changed. Another issue is the tyre sensor or rpm sensor failing; check if the ABS light is glowing in the instrument cluster. Replacing the tyre sensors will cost you Rs 10,000-12,000 each. Lastly, Mercedes had recalled all A-class cars to fix a faulty steering column, so make sure the car you consider has already had this rectified or you'll have to get it done yourself later.
When looking for a car, try and scout models from owners as they tend to be in better condition than ones from third-party dealers. You can also check the Mercedes Pre-owned showrooms if you have one in your city. They will command a higher price, but you will definitely get a car in better shape, and with no legal issues, either.
HOW TO GET ONE IN YOUR GARAGE
Buyer beware …
Tyre sensor
Check if the car in question has the ABS light illuminated on the instrument panel. The tyre sensor failing is a common issue, especially in cities with heavy rains.
Tyre wear
Stock Continental tyres wear prematurely with the 17-inch wheels. Check the wheels and tyres thoroughly for any bulging or cracks. Tyres and wheels for the Merc are expensive.
Steering column
Models manufactured between 2014 and 2017 had been recalled to fix a steering column issue, where a faulty switch module would trigger the driver airbag without obvious cause. The fix is free of cost and it is highly recommended that you get it done, if its not already taken care of.
Also worth knowing
The Mercedes A-class at Rs 15 lakh sounds tempting, but before you set out to buy one, do bear in mind the maintenance costs and spare-part prices. Being a premium hatchback, these are higher than usual.
How much to spend
Rs 14 to 16 lakh
The A-class is still on sale, so asking prices in the used car market are high. That being said, since it is not one of the most practical cars, the demand is on the lower side, which gives you a bargaining chip. Also, look for models being sold by their owners as they tend to maintain the cars better than dealers. You can also check Mercedes-Benz Certified Pre-owned showrooms, although their cars will be slightly pricier.
Factfile
Years produced
2013-present
Price when new
From Rs 21.94 lakh
Engine
4 cyl, 1595cc
Power
124hp
Torque
200Nm
0-100kph
9.76sec
Top speed
202kph
Economy
15.50kpl (ARAI)
Copyright (c) Autocar India. All rights reserved.