Branded Content: Hive Five
How can bees help marginal farmers improve yields and income? We drive down to Talasari, near Palghar, to learn more about an organisation that's changing people's lives.
Published On Sep 14, 2021 04:30:00 PM
8,600 Views
Follow us on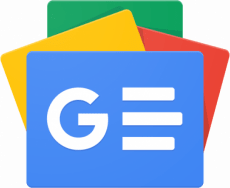 Bhakri tastes better with honey.
The Hyundai Verna gets snazzy new headlamps and a new DRL signature.
Aggressive, 'scaly' finish on lower part of bumper a nice touch.
With its large, cooled front seats, red metallic brackets on the vents, and space all around, the Hyundai Verna's plush cabin is a great place to reflect on bees. We are on our way back from a tiny tribal village near the town of Talasari, in Palghar, and have just had a refresher course on bees, their role in pollination, and the importance of having more of them around. To put it simply, humanity will find it rather tough to live without bees. Bees pollinate around 70 percent of about 100 crop species. These crops feed about 90 percent of the global population. Without bees, there would be very few vegetables, fruits and a bunch of other things we all like — imagine a world where, for instance, only the rich can afford mangoes and coffee. To make matters worse, factors such as climate change and pesticides are killing bees the world over.
Under The Mango Tree has worked with over 40,000 farmers across three states.
But hold on, why are we talking about bees? Well, our newfound perspective on bees is thanks to the stellar work undertaken by a hybrid organisation called Under The Mango Tree. Founded in 2009 by Vijaya Pastala, UTMT has two arms: UTMT Society that trains small farmers in Maharashtra, Gujarat, and Madhya Pradesh in beekeeping with indigenous bees, and UTMT Company, which is backed by social impact funds. The latter markets the organically-sourced honey from farmers and other beekeeper co-operatives both online and at several up-market stores. Talasari, which is about three hours from Mumbai, is an ideal place to learn about how beekeeping can help small farmers improve crop productivity and increase incomes.
Kalpana is happy to be featured on a bottle of UTMT's honey.
It's a day made for driving. The weather is balmy and the light is the colour of lager. We enjoy riding the large wave of torque the Hyundai Verna's refined, 1.0-litre Kappa Turbo GDI engine rewards a keen driver with. The Verna's eagerness to get going is matched by the dynamism of its design. With its sporty nose, pronounced grille, and arching roofline, Hyundai's star sedan, in fiery red, cuts a striking figure on the highway and in the villages around Talasari that are studded with rippling fields of rice.
The Hyundai Verna Turbo has fantastic mid-range grunt.
Before she set up UTMT, Vijaya Pastala, who has a master's degree in regional planning from the Massachusetts Institute of Technology, spent over 20 years with institutions such as the World Bank, European Commission and the Aga Khan Foundation helming several rural livelihood projects.
Checking in on the bees.
Pastala didn't have a connection with bees from the word go. "I always knew that if I started up on my own, I'd do something around my core competency — natural resource management. The idea struck me when I was staying at an apple orchard in Himachal Pradesh. A majority of India's farmers are marginal or small scale farmers, and with beekeeping, they would not just be able to improve their yields but also earn additional income from selling honey," says Pastala. She adds that on an average, beekeeping can improve yields by as much as 30-60 percent. The extent of increase depends on the kind of crop, says Pastala. "Some vegetables and oilseeds show larger increases, closer to 60 percent, while others like pulses are closer to 30 percent."
The Hyundai Verna Turbo gets an all-black cabin studded with red highlights.
It isn't as if others hadn't had a similar idea before. But Pastala says that unlike other low-cost beekeeping initiatives, UTMT trains the farmers on their own land for well over a year. The initial years were tough, but over time, as the farmers and tribals warmed up to them and familiarised themselves with the intricacies of beekeeping, more of them joined the fold.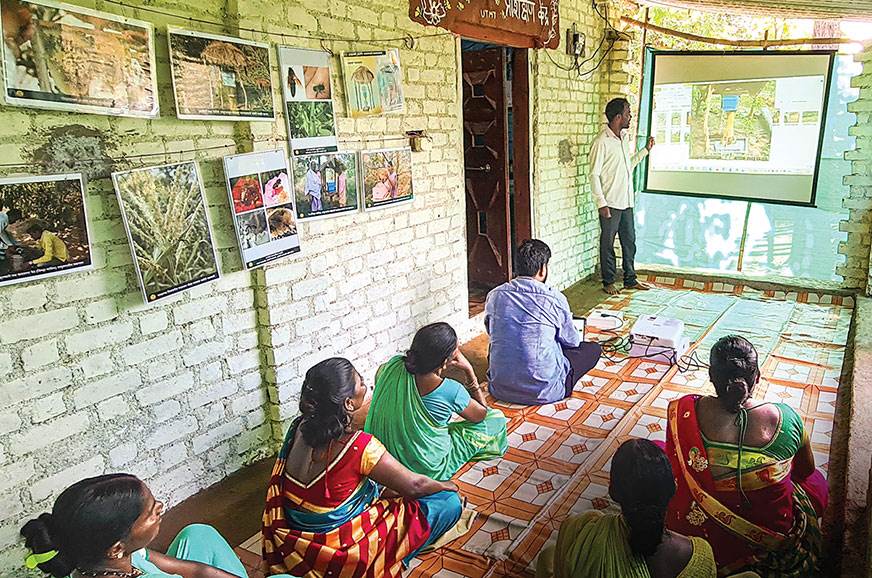 UTMT regularly conducts workshops for villagers on beekeeping.
UTMT Society, which works with over 4,000 farmers in over 175 villages across three states, provides the beekeeping kit (a box of bees along with protective equipment). "Each box contains between 30,000-40,000 bees and each farmer could sell as much as 12kg honey a year" says Pastala. UTMT Society works predominantly with indigenous bees Apis cerana indica and Trigona, which are excellent pollinators and relatively resistant to several infectious diseases.
Hyundai might make some great SUVs, but its sedans are no less capable.
Hyundai might make some of India's best SUVs, but its sedans are no less capable or appealing. The Verna, for instance, feels and behaves like a car from a segment above. The steering is well-weighted, the sedan exhibits remarkable composure on winding roads and the twin-clutch automatic gearbox elevates the driving experience, both in cities and on the highway. And, in true Hyundai style, the sedan comes packed with the good stuff: free-standing 8-inch touchscreen, digital instrument panel, Blue Link connected car system, with over 50 connected features, and paddle shifters. Irrespective of whether you are negotiating rush hour traffic or tootling around little villages in the hinterland, the Hyundai Verna comes across as a complete sedan.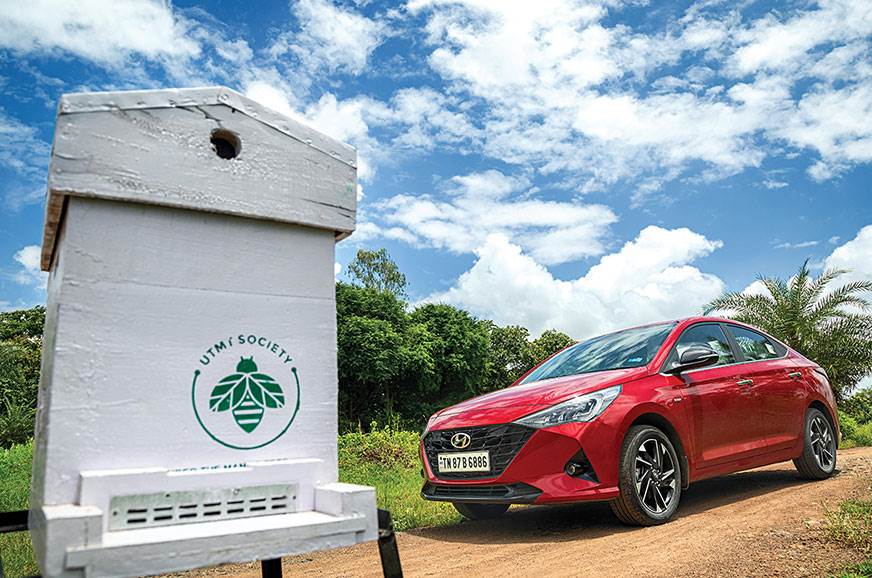 The Hyundai Verna cuts a fine figure, irrespective of the terrain it is on.
Just before we headed for lunch at Talasari — hosted by the villagers and featuring some fantastic thecha, a fiery green chutney, we watched the villagers work with the bees — cleaning the bee boxes, checking if all was well with 'their' bees, and handling them with both care and respect. Folks who, like us, probably kept a distance from hives a few years ago, had now formed an intimate relationship with the bees. Under The Mango Tree — both the Society as well as the Company — have so far worked with over 40,000 of them, and even as they positively impact people's lives, the organisations' work also contributes to a larger goal: of bringing bees back.
Copyright (c) Autocar India. All rights reserved.