Branded Content: Bestselling car brands in India in 2021
Here's a list of the most sold car brands in India in 2021.
Published On Jan 24, 2022 06:44:00 PM
48,173 Views
Follow us on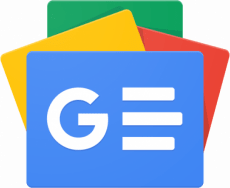 The Indian automobile sector has been facing several problems recently due to the ongoing COVID-19 pandemic. Car sales dropped mainly because of an increase in the input cost and shortage in the supply of semiconductors. However, despite tough market conditions, a few brands and models managed to record good sales last year. And so, it is now time to look back at how car brands performed in the market and which were the most popular brands among car enthusiasts in 2021.
While you go through the list of top-performing car brands, remember, even the best car needs a cover. In India, it is mandatory to have at least third-party car insurance to drive your car on a road. So, if you are going to buy your favourite car any time soon, do get a motor policy as well.
Maruti Suzuki led the market in terms of sales, followed by Hyundai and Tata. These brands managed to make it to the top despite the severe difficulties faced by the automobile industry.
Here are the top-selling car brands in India in 2021 in their order of ranking:
1. Maruti Suzuki
Maruti Suzuki recorded the highest sales in the passenger vehicle (PV) category. It has a wide range of cars such as Dzire, Baleno, Brezza, Swift, XL6, Ertiga and Eeco in this category. Sales reached its peak in October with 1,08.991 units sold in that month alone, although the figure is lower compared to the same period the year before. The total number of cars Maruti Suzuki sold last year is 12,93,840.
2. Hyundai
This South Korean automotive brand bagged the second position among the highest-selling car brands in India in 2021. Hyundai sells around 11 models in India, which includes four SUVs, two sedans, three cars in the hatchback category, one compact sedan, and one car in the compact SUV category. Hyundai has two manufacturing facilities in India – Irungattukottai and Sriperumbudur in Tamil Nadu. Hyundai is one of the biggest car manufacurers in India.
3. Tata Motors
Tata Motors is an Indian carmaker, belonging to the Tata Group. Its popular cars include Tiago, Tigor, Punch, Altroz, Nexon, Harrier and Safari. The uniqueness of Tata cars lies in their safety features and most of them have a 5-star rating in Global NCAP. Tata ranked third among the most selling car brands in India last year.
4. Kia
Kia India, backed by the South Korean automaker Hyundai Group, mainly makes UV (utility vehicles) and is one of the market leaders in the category in India. The Seltos, Sonet and Carnival are among its most popular cars. The carmaker sold approximately 1,55,686 units last year and surpassed many experienced manufacturers such as M&M, Toyota and Honda in terms of sales figures.
5. Mahindra & Mahindra
Mahindra & Mahindra is an Indian brand, specialising in the SUV segment. The company has nine car models including four cars in the SUV category, one car in the MUV category, and four cars in the Compact SUV category. The manufacturer sold 1,55,539 units last year.
6. Toyota
Toyota is a Japanese multinational automotive company operating in India. They have seven car models available in India, including one car in the SUV category, two cars in the sedan category and one hatchback. They also have two MUVs and one compact SUV. The company has two manufacturing plants in India.
7. Renault
Renault, a French automaker, is one of the biggest automobile companies in the world according to sales volume. The company sells budget cars in India. Good looks and features, along with affordability, is the reason behind its popularity in India. They currently have four types of cars on offer – one SUV, one hatchback, one MUV and one compact SUV.
8. Honda
Another Japanese brand, Honda, occupies one of the top 10 positions in India in terms of car sales. Its five car models in the Indian market consist of two sedans, one hatchback, one compact sedan and one compact SUV. The company has one manufacturing unit near Greater Noida in Uttar Pradesh and another one in Rajasthan.
9. Ford
This American car company sold 48.042 units last year. The brand also announced a shut down of production operations in the country last year with the brand to now set to import models for sale.
10. MG
MG is a British automobile company owned by SAIC Motor Corporation Limited of China. MG offers four SUV models and one EV (electric vehicle) in India. The number of cars sold by the manufacturer are 35,597 units.
Having an idea regarding the bestselling car brands can help you decide which one you would like to purchase. Whichever model you prefer, remember to buy car insurance online or offline to keep yourself financially secure at all times.
Also See:
Branded Content: Most Awaited Cars Launches in India in January 2022
Copyright (c) Autocar India. All rights reserved.