Branded Content: 'Each Permagard product works at a molecular level'
Permagard India Director Kush Engineer on what makes the paint protection technology leader stand out from the crowd.
Published On Nov 02, 2021 03:15:00 PM
4,026 Views
Follow us on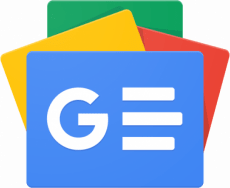 Permagard, a global leader in paint protection technology, is present in over 23 countries, including India. Permagard was one of the associate sponsors of the Green Mumbai Drive 2021. The company produces protective coatings for automobiles, yachts and aircraft and these coatings are designed to deliver peak performance in even the toughest of environments and provide unmatched long-term paint protection. Permagard solutions have the stamp of approval from global brands like Porsche Australia, Mercedes-Benz Australia, Honda Australia, Boeing and Airbus, amongst others. In an interview, Kush Engineer, Permagard India director, talks about the company's Reactive Polymer technology, why it is trusted by some of the world's biggest car and aircraft manufacturers and its commitment towards sustainability.
What goes into the making of a Permagard product and what differentiates it from other players in the premium exterior protection technology space?
Since 1997, we have continued our ongoing commitment to Reactive Polymer science, constantly testing and innovating the technology we employ to ensure it is of the highest standard. A Permagard protection treatment runs a lot deeper than just an impressive shine. Each product is scientifically backed and works at a molecular level, where the results speak volumes for themselves. Our high-performance, environmentally safe Reactive Polymer Technology has now been trusted to protect over $100 billion worth of aircraft, cars and yachts across the globe. Luxury brands such as Porsche and Mercedes-Benz Australia/Pacific, and the largest privately owned dealer groups, such as The Suttons Group, use Permagard exclusively for their factory-backed and statewide vehicle protection programs – you can't refute scientific results.
Permagard's solutions have the stamp of approval from the likes of Mercedes-Benz Australia, Porsche Australia, Boeing and Airbus, among others.
Who is Permagard's target audience?
Permagard's clientele is anyone who owns cars classified as luxury or premium.
Please fill us in on the tests each Permagard product is put through.
Over the past years, Permagard has taken some very important steps to ensure that we always deliver on our promise by implementing the "Permagard Quality Improvement Plan". As a result of this commitment, the Permagard Quality Management System has been certified to the ISO14001 (Environment), OHSAS18001 (Health and Safety) and ISO9001 (Quality). In addition, Part 145 Maintenance Organisation, one of the divisions in Permagard, has received the Approval Certificate from the Civil Aviation Safety Authority in Australia.
Permagard was the associate sponsor for the Green Mumbai Drive 2021.
Permagard is big on sustainability. Could you take us through the company's efforts at creating green awareness and mitigating the impact of climate change?
On the occasion of World Environment Day, on June 5, Permagard India collaborated with Global Shapers Community — Nagpur for planting 1,000 trees in the Panna Tiger Reserve and 1,000 trees in Viluppuram, Tamil Nadu, on September 18, 2021. This initiative is special for us because we have pledged to plant a tree for every car that will be serviced at Permagard Car Care Showrooms across the entire country. With this plantation, we have accomplished our first phase and we are now devoted to planting 8,000 more trees.
For more info, hit https://permagardindia.com/, or call 1800-309-3309
Copyright (c) Autocar India. All rights reserved.