How long will your 2W EV battery last?
Published On Sep 21, 2021 08:00:00 AM
16434 Views
Follow us on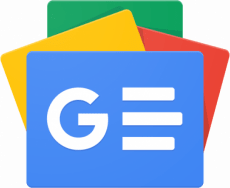 How long will your EV battery pack last? It's the biggest question on customers' minds. We get you some answers.
Electric Vehicles (EVs) have never been more appealing. The latest two-wheeler EVs now boast performance on par, if not better than comparable petrol machines. Range has also gotten to usable levels for urban commuting and there are finally a few legitimate manufacturers to choose from. Most of all, state and national-level subsidies have made the buy-in price very tempting. However, there still exists the very legitimate concern of how long these battery packs will last.
THE CHALLENGES
Unfortunately, there is no straightforward answer yet. Aside from the fact that various factors such as environmental conditions and usage patterns will have an impact, the real issue is that there simply isn't enough data in existence – we didn't factor all the low-cost China-sourced scooters here. To get some understanding, we spoke to Tarun Mehta, Ather Energy's co-founder and Manu Sharma, VP, Future Mobility at TVS.
THE DATA
Ather has many scooters zipping around that have been accumulating data for the past three years, and the company was gracious enough to share it with us. The TVS iQube has been on the road for lesser time and in fewer numbers, so a majority of this data will come from Ather.
The Bengaluru-based start-up finds that its scooters have, on an average, 93 percent battery life left after 25,000km of usage. This data was extrapolated from around 5,000 scooters in Bengaluru and Chennai, although, not all those have such high running.
Mehta says the battery life Ather is seeing so far exceeds the expectations drawn from the vehicle development stage, although they have noticed something interesting. It turns out that usage-based degradation of the battery pack (charge and discharge cycles) is making less of an impact than expected, but time-based degradation is. Basically, all batteries lose their ability to hold charge over time, and it doesn't matter how carefully you use your battery. There's no escaping the effect of time-based degradation with today's technology.
Don't be alarmed though, because Ather says its overall battery ageing rates are still better than originally anticipated. When pressed for a number of years the battery packs are expected to last, Mehta states that it's hard to give a clear answer, because, again, the data doesn't exist. However, he says it's fair to expect about 30 percent degradation in five to six years, and it won't be surprising to see a well-maintained battery last even eight years. Saxena mentions a similar five to six year timeline, at the least.
As for the effects of charging, there's no harm in continuously topping it up and you don't need to fully drain and recharge like the old battery technologies demanded. What will have an effect though, according to both Mehta and Saxena, is fast charging. Ather says that their current 1C rate of fast charging doesn't cause them any worry, but these rates are bound to go up in time and frequent fast charging will affect battery life. Expect to see manufacturers provide recommendations and warnings when it comes to fast charging in the future.
Then again, Ather claims that a vast majority of its customers simply charge their scooters overnight at home. Its data shows that the fast charging network serves as more of an occasional convenience to owners than a frequent necessity.
WHEN WILL MY BATTERY NEED CHANGING?
Again, there are no clear guidelines but both Ather and TVS say they would recommend customers to change the pack when it hits 70 percent capacity. Both also say that the final decision will come down to when the customer feels like the pack cannot meet their usage needs.
How much does an Ather pack cost? Mehta declined to give us a price, but he did say that they've had zero replacements so far, and that economies of scale, local cell manufacturing and future subsidies mean battery prices should keep coming down for the next few years.
Another factor is that the cells in even old, degraded battery packs can be reused in things like energy storage solutions, so there will be some value to your old pack. However, the ecosystem for this doesn't exist yet; it will fall into place over time.
At this point, it is worth mentioning that the time and distance a manufacturer is willing to warrant their battery doesn't really have a direct connection to battery life. This is just like how a two-wheeler won't simply drop dead the day its warranty period comes to an end. What is interesting though is that two-wheeler warranties tend to be lower than what some car manufacturers are offering. Ather provides a 3 year/unlimited km warranty, while TVS offers a 3 year/50,000km warranty on the iQube. Both are quite decent, but pale in comparison to the 8 year/1,60,000km warranty Tata is offering on its new Tigor EV.
A DISTANT FUTURE
Going by what the current data shows, there's no hiding from the fact that battery life will have a more significant impact on used EV values quite far down the road. Nevertheless, this is all very new to the auto industry and unknown, yet exciting times lie ahead. It will be fascinating to see how EV technologies and ownership patterns evolve over the years. For now, go ahead and buy that EV and you probably will not have to worry for a pretty long time.
Copyright (c) Autocar India. All rights reserved.