0-300kph in a Mercedes AMG GT R
Published On Sep 12, 2021 08:00:00 AM
7404 Views
Follow us on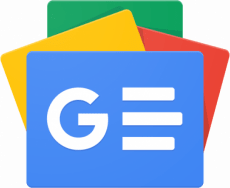 The new NATRAX high-speed bowl in Indore, for the first time, allows us to do an instrumented 0-300kph. We take you for a ride in an AMG GT R.
0-100kph is one of our most important metrics. We manage 0-200kph occasionally, but it takes a lot more to achieve this. A lot more road, a lot more power. A timed 0-300kph is something we've never done. But here, on this track, with a supercar like the Mercedes-AMG GT R, we should manage it.
Now, it's one thing to cross 200kph, run up to 250, and then when conditions are right, carefully nudge 300kph. Staying flat on the accelerator from zero all the way to 300kph, with no let up, however, is another matter entirely. You need to have the right piece of tarmac, the right conditions and the right car. And that's exactly what we have here.
Ladies and gentlemen, say hello to the new 11.3km high-speed bowl at the National Automotive Test Tracks or NATRAX outside Indore. A track like no other in the country and among the best anywhere, it features a banking that is so gradual, so geometrically perfect and so smooth, it's difficult to tell when you transition from the straight onto the banking and back again. This is partly down to the size. Each banking consists of a near-three-kilometre-long parabolic curve; the radius of which is one kilometre!
The transition onto the banking is so smooth, the car remains very stable even at high speeds.
It's not just the size. Dr N Karuppaiah, head of NATRAX, who has been involved with this facility since inception and is now the man in charge, says what also helps tremendously is that the track is flat and smooth. So smooth, in fact, it has a neutral speed of 250kph, below which almost no correction or adjustment of the steering is required.
How flat is flat? The longitudinal gradient when measured around the track, incredibly, is zero degrees. You almost never get a stretch of highway that is this flat. To keep the track at the same level over the entire length, civil engineers had to go 30m down in places and build embankments that were 7m high in others. Because of this, the tolerance for error around the track is only +/- 3 millimetres. No wonder you can take your hands off the wheel and still not have a panic attack.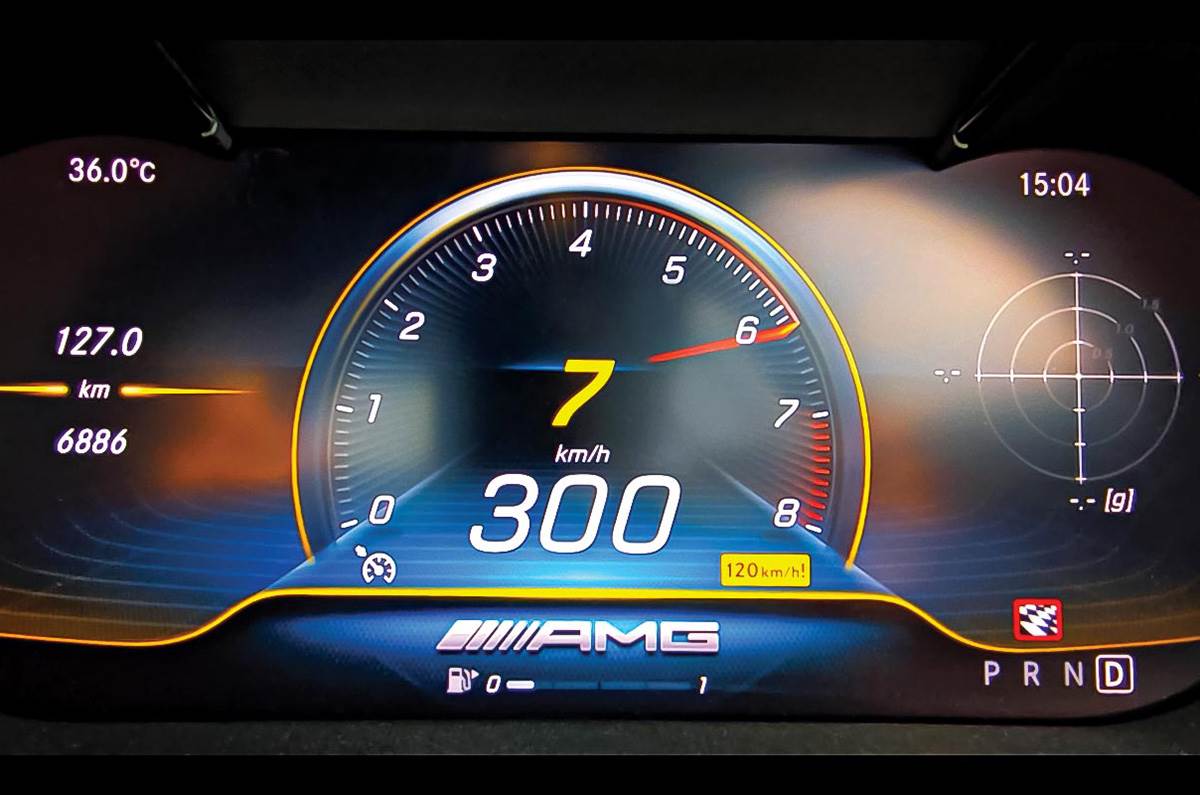 This is also why it is possible to max out almost any car here, even the monstrous GT R with its fire-breathing, 585hp twin-turbo V8. And what is even more shocking is the ease with which you can hit V-max; no nervous steering movements, no clenched fists and no white knuckles. Let's get straight into the run. Launch control engaged, there's a brief amount of wheelspin as I take my left foot off the brake and go flat on the throttle. Soon after, the 295 rear tyres dig in and then come the g-forces. I'm pushed back in my seat as 100kph is dispatched in a quick 3.69sec, we sweep past 200kph in just 10.99sec, and then starts the long haul to 300kph. Whereas 0-200kph has taken just 385m, 0-300kph needs more than 2km and a total of 33.03sec.
Mercedes-AMG GT R specifications
Price
Rs 2.64 crore
L/W/H
4551/2075/1284mm
Wheelbase
2630mm
Engine
V8, 3982cc, twin-turbo petrol
Power
585hp at 6250rpm
Torque
700Nm at 1900-5500rpm
Gearbox
7-speed dual-clutch auto
Kerb weight
1630kg
0 to 100kph
3.6sec
Top speed
319kph*
A lot of this has to do with the fact that, post-200kph, aerodynamic drag becomes a huge factor. What's worse is that the relationship isn't linear; Bernoulli's equation (that loosely helps define the amount of drag at various speeds) states that drag increases in proportion to the square of speed. Put simply, double the speed and you have four times the drag. So while the weight of the car remains static, the aero load (or drag) that the car's engine has to push against becomes greater and greater. Past 200kph, the GT R is literally pushing through a wall of what feels like thick air.
In a car this stable and fast, doing 300kph is not a big challenge.
What's interesting is that the long straights on the track also help when it comes to accuracy. Most runs we do from 0-300kph are recorded on the straights, with no adverse effect of the banking seen on performance. This does mean that we enter the banking at over 300kph, but the track is so good that, with a bit of skill, you can even hold 300kph here. Coming back down to normal speeds however feels surreal. 200kph feels only reasonably fast and when I get to 100kph, it feels like we are crawling.
To see just how fast the GT R is over the entire range, go through our accompanying data table – the relationship between speed, time and distance makes for a fascinating read.
All in all, the high-speed bowl at NATRAX is nothing short of a modern-day engineering marvel, one that will take automotive testing in India to the next level. Also, land up at its doorstep with an invite and the right hardware, and the incredible, new high-speed track could be nothing less than your ticket to the 300kph club. In fact, it is so good, many top-speed records will no doubt be set here.
Mercedes-AMG GT R 0-300kph acceleration
Speed (kph)
Time (seconds)
Distance (meters)
20kph
0.76s
2.3m
40kph
1.40s
7.92m
60kph
2.06s
17.49m
80kph
2.84s
33.22m
100kph
3.69s
55.48m
120kph
4.75s
89.25m
140kph
6.00s
136.18m
160kph
7.39s
196.78m
180kph
9.12s
281.87
200kph
10.99s
385.17
220kph
13.32s
527.04
240kph
16.32s
726.34
260kph
19.99s
992.47m
280kph
25.52s
1425.6m
300kph
33.03s
2058.87m
Also see:
0-300kph in a Mercedes-AMG GT R at NATRAX
Autocar records first 0-300kph time in a Mercedes-AMG GT R
NATRAX high speed track: your ticket to the 300kph club
NATRAX High Speed Track is Asia's longest test track
Copyright (c) Autocar India. All rights reserved.
What do you think about this Feature