Buying a small luxury sedan
Buying a less-run used premium car like a BMW 3-series, Audi A4, or Mercedes C-class.
Published On Nov 26, 2017 09:00:00 AM
31,646 Views
Follow us on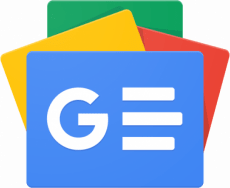 I am keen on buying a less-run used premium car like a BMW 320, an Audi A4 or A6, or a Mercedes 220. There are numerous options on OLX, and other web portals, for sub Rs 20 lakh cars which have run around 25-30km. How good are these options? I am also worried about the car's maintenance and service. Amongst the three brands, which is the cheapest to own? Also, numerous big workshops now service premium cars in Delhi a fraction of the cost of the authorised service centre; they claim to have the latest diagnostic tools.
Abhishek Singh, Delhi
AAA Sites like OLX have some pretty good deals and is a good market place for used cars. But, you will you will not know how well the seller has treated the car. Hence, it is critical that you get the car checked by a qualified workshop, preferably one that is authorised by the brand you are buying. They will be able to pull up the service history of the car for you to get an idea of how it's been maintained. Even so, get the car thoroughly checked out before you buy it. Mercedes cars generally have the best reputation amongst all the luxury brands for service and reliability. However, all luxury cars are expensive to maintain and the service and repair costs are likely to go up with the car's age. So you need to bear this in mind and buy with your eyes open.
Copyright (c) Autocar India. All rights reserved.