Volkswagen to introduce five new electric models
Published On Jun 26, 2017 08:00:00 AM
10726 Views
Follow us on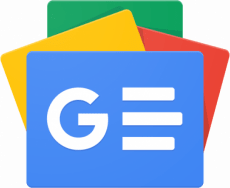 The carmaker is aiming for a leadership position in the EV market and plans to sell a million electric cars by 2025.
Volkswagen looks all set to shift its attention to electric vehicles as it plans to roll out as many as five battery-powered models in the coming years. Its I.D concept was revealed in the 2016 Paris Motor Show but the production version is likely to be launched in 2020. The electric cars will be based on the company's new MEB platform.
The I.D concept, nicknamed e-Golf, is equipped with a 125kW electric motor and will be able to accelerate from 0-100kph in less than 8.0sec. It is likely to have a range of 400-600km.
The e-Golf is expected to be followed by the I.D Cross. Its concept was previewed at the Shanghai motor show this year and had two electric motors powered by a 83kWh lithium-ion battery. The all-wheel-drive concept had a combined output of 225kW and a range up to 500km.
The next in line are the I.D. AEROe sedan and the I.D. Lounge crossover. Volkswagen is also planning to bring in a production version of its I.D Buzz concept, which is powered by dual electric motors with a combined output of 275kW and a 0-100kph time of just 5.0sec.
VW has vowed to deliver its electric-powered cars for prices similar to combustion engine cars. At a time when the global market for EVs is expected to grow, VW is preparing itself to lock horns with the likes of Tesla's Model 3 and GM's Chevrolet Bolt. The company plans to sell a million electric cars by 2025.
What do you think about this News