India Auto Inc's Venu Srinivasan, TVS Motor Co's chairman, and Anand Mahindra, chairman of Mahindra Group, have been conferred the prestigious Padma Bhushan for their distinguished services in the field of trade and industry. On November 8, President Ram Nath Kovind presented three Padma Vibhushan, eight Padma Bhushan and 61 Padma Shri Awards for the year 2020 at the Rashtrapati Bhavan.
Venu Srinivasan and Anand Mahindra were conferred the Padma Shri in 2010
Srinivasan's trust works in over 5,000 villages towards women empowerment
Mahindra's Nanhi Kali programme has provided quality education to over 3.3 lakh girls
This is the second such honour for the two automotive industry stalwarts. In 2010, Srinivasan and Mahindra, were conferred the coveted Padma Shri Award.
The Padma Awards, one of the highest civilian awards of the country, are conferred in three categories: Padma Vibhushan (for exceptional and distinguished service), Padma Bhushan (for distinguished service of high order) and Padma Shri (for distinguished service in any field).
Venu Srinivasan: passion for TQM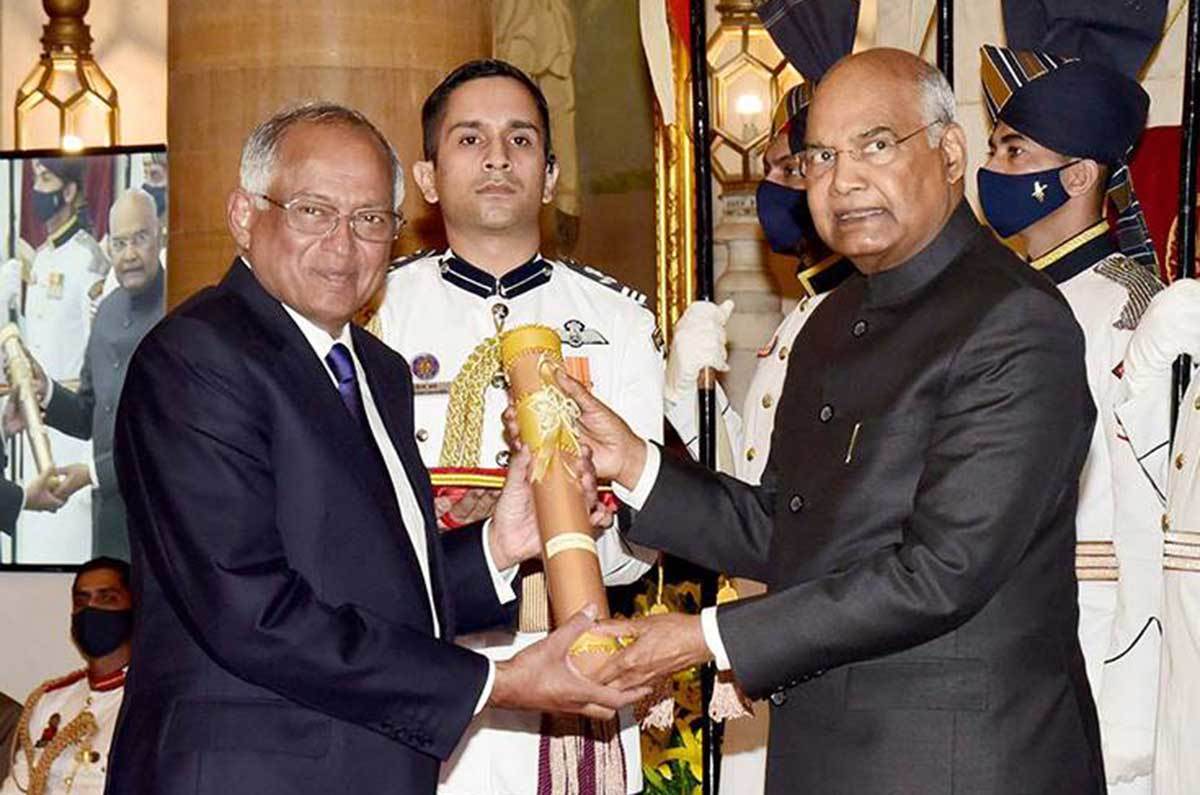 TVS Motor Co's Venu Srinivasan is the chairman of the TVS Group, which includes Sundaram-Clayton and TVS Motor Company. He has also been the president of the Confederation of Indian Industry (CII).
Srinivasan is also the managing trustee of Srinivasan Services Trust, which operates in over 5,000 villages and works towards women empowerment and afforestation. In 1979, he took over as the CEO of Sundaram-Clayton and also founded TVS Motor Company – which has since grown to be the third largest two-wheeler OEM in India.
Srinivasan pioneered the TQM (Total Quality Management) concept based on the Japanese model, long before other Indian enterprises. Sundaram Clayton and TVS Motor Company have also won the global quality benchmark – the Deming Application Prize in 2002.
Many more awards and honours followed, including the Deming 'Distinguished Service Award For Dissemination and Promotion Overseas', and he is the first industrialist from India to receive the prestigious award for his contributions in TQM.
Anand Mahindra: driving change across the spectrum
Anand Mahindra is the chairman of the Mahindra Group, executive chairman of Mahindra & Mahindra and the non-executive chairman of Tech Mahindra. He is currently on the board of Invest India, the National Investment Promotion and Facilitation Agency.
Among Mahindra's many social change initiatives is the Nanhi Kali programme, which, for the last two decades, has provided over 3,30,000 underprivileged girls access to high quality education.